Was ist eM Client?
eM Client ist ein voll ausgestatteter E-Mail-Client mit einer modernen und nutzerfreundlichen Oberfläche. Der eM Client bietet Kalender, Aufgaben, Kontakte und Chat an. Er wurde vollständig optimiert, um unter Windows XP, Vista, 7, 8 und 10 reibungslos zu funktionieren. Unterstützt alle wichtigen Dienste wie Google Mail, Exchange, iCloud und Outlook.com. Du kannst deine Daten problemlos aus den meisten anderen E-Mail-Clients importieren. Touchscreen-Support, superschnelle Suche. Unterstützt auch eine sehr einfache Methode zum Versenden verschlüsselter und signierter E-Mails mit PGP.
Wer verwendet eM Client?
Weltweit
eM Client – Details
eM Client
2006 gegründet
eM Client – Details
eM Client
2006 gegründet
eM Client – Videos und Bilder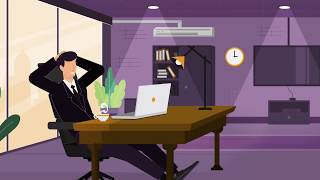 Kosten ähnlicher Produkte wie eM Client vergleichen
Startpreis
49,95 $/einmalig
3,94 $/Monat
29,00 $/Jahr
1,00 $/Monat
eM Client – Bereitstellung und Support
Kundenbetreuung
E-Mail/Helpdesk
FAQ/Forum
Wissensdatenbank
Einsatz
Mac (Desktop)
Windows (Desktop)
Funktionen von eM Client
AB-Tests
API
Abonnementverwaltung
Aktivitäts-Dashboard
Aktivitäts-Verfolgung
Alarmfunktion / Benachrichtigungen
Anpassbare Felder
Anpassbare Formulare
Anpassbare Vorlagen
Archivierung & Aufbewahrung
Automatische Antworten
Berichterstattung / Analyse
Berichterstattung und Statistik
CRM
Chat / Messaging
Datenwiederherstellung
Drag-and-Drop
Drip-Kampagnen
Drittanbieter-Integration
E-Mail Marketing
E-Mail-Management
E-Mail-Tracking
E-Mail-Verteilung
E-Mail-Vorlagen
E-Mail-Überwachung
Echtzeit-Analytik
Echtzeit-Berichterstattung
Echtzeitüberwachung
Gemeinsamer Posteingang
Inbox-Management
Kampagnen-Segmentation
Kampagnenanalysen
Kampagnenmanagement
Klick-Tracking
Kontakt-Datenbank
Kontaktmanagement
Kundensegmentierung
Kundenspezifisches Branding
Reaktions-Management
Routing
Social-Media-Integration
Spam-Blockierung
Suchen / filtern
Unterschriften-Management
Vorformulierte Antworten
Vorlagen-Management
Warteschlangenmanagement
Whitelist/Blacklist
Workflow-Management
Überwachung
API
Adressbuch
Aktivitäts-Dashboard
Aktivitäts-Verfolgung
Alarmfunktion / Benachrichtigungen
Anpassbare Berichte
Anpassbare Felder
Anpassbare Formulare
Anpassbare Vorlagen
Anwesenheitsmanagement
Aufgabenmanagement
Aufgabenplanung
Automatisierte Terminplanung
Berichterstattung und Statistik
Drag-and-Drop
Drittanbieter-Integration
E-Mail Erinnerungen
E-Mail-Management
Echtzeit-Aktualisierungen
Echtzeit-Benachrichtigungen
Echtzeit-Berichterstattung
Echtzeit-Daten
Elektronische Zahlungen
Erinnerungen
Eventplanung
Farbkodierung/Symbole
Kalender-/Erinnerungssystem
Kalender-Synchronisierung
Kalenderverwaltung
Klassenterminplanung
Kreditplanung
Kundendatenbank
Kundenspezifisches Branding
Mehrere Standorte
Mitarbeitermanagement
Mobile Benachrichtigungen
Reservierungs-Management
SMS-Nachrichtenversand
Teamkalender
Terminplanung
Terminverwaltung
Timesheet Management
Veranstaltungskalender
Veranstaltungsmanagement
Verfolgen der Teilnahme
Verfügbarkeit-Management
Webseitenintegration
Werkzeuge zur Zusammenarbeit
Zimmerbuchung
Zugriffskontrollen / Berechtigungen
Evan G.
Chair of Trustees in UK
Verifizierter Nutzer auf LinkedIn
Psychische Gesundheitsfürsorge, 2-10 Mitarbeiter
Verwendete die Software für: Mehr als 2 Jahre
eM Client - good email client for small office
Kommentare: Our overall experience with eM Client is very positive. I would be happy to recommend it to any one looking for a good, reliable, traditional email client that is cheaper than Outlook. In fact, I like it better than Outlook anyway and though we now have Office 365 inc Outlook I have no intention of moving from eM Client.
Vorteile:
One of our users has a strong aversion to webmail. eM Client is a good option for a traditional email client. Very much cheaper than Outlook but looks and feels familiar so is easy to use. We move to eM Client from Thunderbird and like the integration of eM Client with Google Contacts very helpful.
Nachteile:
No particular issues. It's cheaper than Outlook but competes more with free clients so it would be nice of eM Client were cheaper than it is, but can't really complain as it doesn't cost much, is regularly updated and has given good, reliable service over many years.
John W.
Co-owner / Operator in Kanada
Einzelhandel, 2-10 Mitarbeiter
Verwendete die Software für: Mehr als 2 Jahre
In Betracht gezogene Alternativen:
Good basic email client program (used with MS Outlook Live)
Kommentare: It's super-easy to setup, works well and has a clean interface. The developers keep it updated. It does all the simple things we need an email and calender/scheduling client to do.
Vorteile:
It's simple and the free version is good for our purposes. It is so much easier than having to log into MS Outlook everytime I want to check email. Between my wife and my self we have 4 online freemail Outlook accounts. One of them is for our business which is the most important and highly used. We have a quick and easy view of all for accounts in on window. You can prioritize accounts since uou may want to be notified for some accounts over others when email arrives. Integration is solid with Outlook Live.
Nachteile:
Sometimes the program does not update right away when opening. There are also time you have to click on the folder to see how many emails are in it. It should show this automatically without having to do anyhting. I'm not sure if this is how it operates for everyone or if it's my particular setup. I also wish they had more themes for the free version but this is hardly a big issue.
Computer- & Netzwerksicherheit, 2-10 Mitarbeiter
Verwendete die Software für: 1-5 Monate
Not recommended
Kommentare: Again, I like the concept and the thought behind the product but would consider it too unstable for business use. The good thing is that the repair process works, the bad is that you have to do it so often. For a product that has so many nice features for efficiency, to have the conversation thread backwards so that for each email you have to page down to find the last response is hard to understand why they did that. They seem to be confused between a texting program that shows the most recent at the bottom (but also opens at the bottom so the most recent is where it opens) and an email client where the most recent is normally at the top so you see the response immediately.
These items make this program an also run that I will be keeping an eye on because I really like the design and if they get them resolved then it will be one of my favorites. But still cannot be recommended at this time.
Vorteile:
The concept and design of the program is excellent. At least in theory it is well thought out and has several useful features. I particularly like the ability to click on an email and see on the right side the contact information as well as every email to and from that person as well as every attachment sent and received. This is a huge feature for me. The ability to quickly generate a task from an email or create a calendar event is also really nice. Unlike some other reviewers, I found the tech support to be reasonable. Then again, I am a computer expert and provide expert testimony on computer systems and software for court purposes and so had very few issues with setup.
Nachteile:
Although I like the design of the software, I could never recommend it for use in a business. I view it more as a curiosity for personal use. The primary reason is that in the five weeks I have used the software there have been multiple instances of being unable to read email or the software attempted to display an attachment inline and so it just looked like garbage. Each time I contacted tech support and the fix was the same... either rebuild the software account or delete it and create it again. Luckily I was using IMAP so it was not an issue deleting and recreating the accounts. So, I used it five weeks and rebuilt or deleted and recreated email accounts seven times. This is a big issue. Another problem is the very strange an unusual way they display an email conversation. I wrote to tech support about this and they indicated that it is the way it is supposed to work and the way that all email clients work. Uh, no. I have not seen any other email client that displays your email conversation starting with the oldest email and continuing down to the most recent. I understand that is the way a conversation occurs and you can read it from the beginning to the end but in reality I do not know anyone who wants to open their email and page down multiple times to find the person's response. I want to see the response when I open the email. If I need to see the prior email they are responding to then I will scroll down and see that one.
Armando I.
Network Manager in Paraguay
Verifizierter Nutzer auf LinkedIn
Computer-Vernetzung, 11-50 Mitarbeiter
Verwendete die Software für: Mehr als 2 Jahre
Stable and agile Communications Suite
Kommentare: With emClient I can perform all the tasks of the company in one place, find contacts and manage emails with calendars at no cost.
Vorteile:
It integrates all the basic needs to configure email accounts, calendars and company contacts. Simple and fast.
Nachteile:
The backup system can get a bit tedious but it does the job. Importing from other solutions can be slow.
Ricardo sandy A.
Web Administrator in Indonesien
Übersetzung und Lokalisierung, Selbstständig
Verwendete die Software für: Mehr als 2 Jahre
In Betracht gezogene Alternativen:
The A Team of E-mail Client
Kommentare: I used to spend too much time logging into different e-mail providers just to check e-mail messages and communicate with colleagues and clients. Now I only need to open my eM Client software and see all e-mail accounts in one integrated dashboard. There is no more hassle and productivity has increased manyfold during my use of this software.
Vorteile:
I like its superb functionality and flexibility. You can add accounts for the majority of e-mail providers, create contacts and tasks, subscribe to internet calendars, use Google Hangouts directly from within the software without having to logging into your Gmail account, assign labels to e-mail threads with different colors. The greatest advantage is that you can purchase a lifetime license at a bargain and receive all future updates for free.
Nachteile:
It lacks official themes and seldom releases feature updates.