Was ist iM3 SCM Suite?
iM3 SCM ist eine Cloud-Anwendung für Unternehmen, um ihre Supply Chain einschließlich Produktion, Lager, Distribution, 3PL, Kunden, eCommerce, Kundenaufträge, Lieferanten, Einkauf, Installation, Reparaturen, Garantieabwicklung, Serviceverträge, vorbeugende Wartung, Assets & Einrichtungen, Außendienst, Standort-Tracking, Barcode / RFID zu managen. iM3 SCM ist für Kunden geeignet, die eine Lösung mit vielen Funktionalitäten suchen, die auch einfach zu verwenden, anpassbar und kostengünstig ist
Wer verwendet iM3 SCM Suite?
KMU in Herstellung, Vertrieb, Installation, Wartung, Garantie, Vermietung, PM, Asset & Facility Management, Lagerverwaltung und 3PL, E-Commerce, Außendienst, Standort-Tracking
Wo kann iM3 SCM Suite bereitgestellt werden?
Cloud, SaaS, webbasiert, Android (mobil), iPhone (mobil), iPad (mobil)
Über den Anbieter
PeoplePlus Software
Ansässig in Ann Arbor, USA
2007 gegründet
Telefon-Support
24/7 Live-Support
Chat
Erhältlich in diesen Ländern
Kanada, Mexiko, Vereinigte Staaten
Über den Anbieter
PeoplePlus Software
Ansässig in Ann Arbor, USA
2007 gegründet
Telefon-Support
24/7 Live-Support
Chat
Erhältlich in diesen Ländern
Kanada, Mexiko, Vereinigte Staaten
iM3 SCM Suite – Videos und Bilder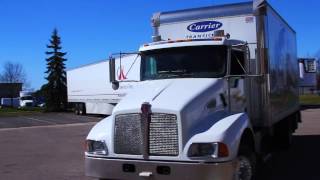 Kosten ähnlicher Produkte wie iM3 SCM Suite vergleichen
iM3 SCM Suite Funktionen
3PL-Management
Abrechnung & Rechnungsstellung
Alarmfunktion / Benachrichtigungen
Angebote / Schätzungen
Arbeitsauftragsverwaltung
Auftragsabwicklung
Auftragsmanagement
Barcode / RFID
Bestückung
Einkauf & Empfang
Elektronische Unterschrift
Fahrzeuginformationen
Flottenmanagement
Garantie-Nachverfolgung
Integration in die Buchhaltung
Inventarverwaltung
Kostennachverfolgung
Kraftstoff-Nachverfolgung
Kundendienst-Historie
Lagerhaus-Management
Lieferanten-Management
Mobiler Zugriff
Nachfragevorhersage
Online-Zeiterfassung
Prognose
Qualitätsmanagement
Reparatur-Nachverfolgung
Retourenmanagement
Techniker-Management
Terminplanung
Transportmanagement
Verfolgen von Vermögensanlagen
Versand-Management
Versandmanagement
Vertrieb- & Abwicklungplanung
Verwaltung von Einzelteilen
Vorbeugende Wartung
Wareneingangs- / Einlagerungsverwaltung
Wartungsplanung
Zahlungseinzug im Außendienst
Alternativen für iM3 SCM Suite
Bewertungen über iM3 SCM Suite
Robert Y.
General Manager in USA
Transport/Güterfrachtverkehr/Schienenverkehr, 11-50 Mitarbeiter
Verwendete die Software für: 6-12 Monate
Robust product, great people who work as family!
Kommentare: We now have the ability to have visibility into our service shop in terms of workload, schedule, see what's coming in, what's being worked on, what's completed, we can invoice our customers faster, the integration to accounting is seamless between iM3 and Quickbooks Online, and I'm confident about my Inventory Valuation for the first time in years.
Vorteile:
Work Order Management, Mobile App - being able to scan QR codes and view Asset History. Scan materials and parts right to the work order, creating customer invoices, quotes, there's so much you can do, if you take the time to learn.
Nachteile:
Just like with anything, you must be willing and open to change. There is a learning curve, which can be labor-intensive at first. There are a lot of steps you have to remember, but then once you figure it out, the team has done a great job to speed up certain processes with the help of copy transaction features, templates, quick transaction creation, and other shortcuts.
Bill U.
Operations Manager in Kanada
Transport/Güterfrachtverkehr/Schienenverkehr, 11-50 Mitarbeiter
Verwendete die Software für: Mehr als 2 Jahre
In Betracht gezogene Alternativen:
Capable of greatness but falls short.
Kommentare: If feels like you are always "Putting up with" the program. For the large and ongoing financial investment we have with this program vs. our last program, we feel like there is definitely diminishing return on our investment. We aren't getting the improvement we paid for.
Vorteile:
Cloud based and mobile integration. We are able to access this program from anywhere which affords us a lot of flexibility.
Nachteile:
There are too many steps to all processes. Both work order and sales orders require many steps to generate and close out. We have had customers often ask if we were still working on their bill. The interface is too cluttered. There is certain information and input fields that are needed on every action used in the program yet the interface is cluttered with input fields and information that should be buried and an additional info tab. For example, the work order screen should look like the WO completion screen. It only has the info we need and everything can be viewed in one spot. There are some functions that we really enjoy but could use some simple tweaks to make them great. For example, the parts request dashboard is really nice, but we can't edit it and we can't leave notes on the desktop side. This would make this an extremely useful utility. Additionally, there isn't a very good work scheduler built in. We are paying good money for this program yet we use Google calendar to do our shop scheduling. One very big downfall with the program is that a lot of the information about a customer or part doesn't have a quick view function. For example, there is no core bank where we can simply search a customer and see if there are any cores that are owed to us. We have to manually search the part and see if they still owe us some cores. There is also a steep learning curve and the program doesn't feel natural to use.
Charron E.
CUSTOMER SERVICE REP in USA
Transport/Güterfrachtverkehr/Schienenverkehr, 11-50 Mitarbeiter
Verwendete die Software für: 6-12 Monate
FEEDBACK
Kommentare: Overall experience is okay, again it could be better. SRTs need to be updated, tasks need to stop duplicating. Clock in system needs to change.
Vorteile:
I like being able to add employees to different jobs, as well as add tasks to different jobs. Also there is the ability to delete invoices fast if there is an error.
Nachteile:
the SRTs needs to be updated. The inconsistency of being able to use all of the features hurts the software. There are times where tasks are duplicated automatically, there are times were glitches occur in the system when back order parts that are not back ordered can keep you from closing out an invoice. There is also the issue if a model year is added than the equipment code is not added. The overall speed of the application can be delayed at times.
Joel S.
controller in USA
Transport/Güterfrachtverkehr/Schienenverkehr, 51-200 Mitarbeiter
Verwendete die Software für: 6-12 Monate
Great product
Vorteile:
Good communication from development related to upcoming features. Easy to pull data and dump. We are still learning as we have not been in the system very long.
Nachteile:
Setting User restrictions is a bit cumbersome.
Osman M.
Co-Founder and Vice President in USA
Kosmetik, 11-50 Mitarbeiter
Verwendete die Software für: Mehr als 1 Jahr
Digital Transformation of Distribution/Manufacturing Facilities
Kommentare: We now have a better handle and tracking of all customer orders (b2b/b2c). We have reduced all of the manual and repetitive entries we were making. The iM3 SCM system has helped us improve our day-to-day speed, efficiency, and productivity. We love working with their customer support team, truly exceptional. They are available and responsive when required, and also reach out to our team members to make sure that the application is working to its full capability and also offer additional training in the form of videos, documents, and other resources.
Vorteile:
I love the iM3 SCM system and its ability to consolidate my customer orders in its robust order fulfillment module. Once the orders come into iM3 from different marketplaces, I can then have my warehouse and distribution team start to fulfill these customer demands and requirements in order to pick, pack and ship. The iM3 team is very flexible and knowledgeable to suggest the best process flows and methodology - they are at the forefront of technology and are extremely responsive. We started with a simple warehouse management program, which has now incorporated Automated Guided Vehicles (AGVs), bringing even more efficiency to my operations. We are now in the process of automating my manufacturing facility and I love that I can manage all of the critical processes all in one system, or as a I grow my operations, the system is fully capable of supporting it.
Nachteile:
I am a person with lots of ideas, and I love that the team takes my feedback and suggestions very seriously. Everything that I've wanted to incorporate in the system already existed, there were certain things like improving terminology/error messages, which when pointed out were resolved.