Was ist GiveGab?
GiveGab ist eine digitale Lösung für Spendentage und ganzjähriges Fundraising, die auf gemeinnützige Organisationen, Gemeindestiftungen, Bildungseinrichtungen, Krankenhausstiftungen und öffentliche Medien zugeschnitten ist. GiveGab bietet eine komplette Suite von Produkten und Dienstleistungen, die Online-Fundraising einfach, angenehm und effektiv machen.
Wer verwendet GiveGab?
GiveGab-Produkte sind für gemeinnützige Organisationen, Gemeindestiftungen, Hochschulen und öffentliche Medienstellen aller Größen konzipiert.
GiveGab – Details
EveryAction
2014 gegründet
GiveGab – Details
EveryAction
2014 gegründet
GiveGab – Videos und Bilder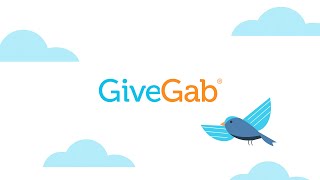 Kosten ähnlicher Produkte wie GiveGab vergleichen
Startpreis
0,01 $/einmalig
Nicht verfügbar
500,00 $
N/A
GiveGab – Bereitstellung und Support
Kundenbetreuung
E-Mail/Helpdesk
FAQ/Forum
Wissensdatenbank
Telefon-Support
24/7 Live-Support
Chat
Einsatz
Cloud, SaaS, webbasiert
Android (mobil)
iPhone (mobil)
iPad (mobil)
Training
Persönlich
Live Online
Webinare
Dokumentation
Videos
Susan S.
Investor Relations Manager in USA
Verifizierter Nutzer auf LinkedIn
11-50 Mitarbeiter
Verwendete die Software für: 1-5 Monate
Easy to use. Amazing Customer Support
Kommentare: Amazing customer service. Wonderful training tools, trainings and resources. Painless setup. Intuitive design. Simple reporting. Go Team GiveGab!
Vorteile:
I work with a small and very busy staff so the idea of burdening anyone with a new Giving Day was not ideal. GiveGab was like adding a team of new members to our staff who have years of Giving Day experience. Creating the site was painless. The trainings and materials were great. And my love for the chat bubble people was real - They were always quick to respond and very helpful. The platform looks great and was easy to navigate. Very intuitive design. Even my mom was able to donate to multiple NPOs on our Giving Day without my help.
Nachteile:
Some of the nonprofits went rogue and explored GiveGab more than they were ready to. The confusion with donating to their nonprofit site and their campaign site was real and frustrating. But a small price to pay for great customer service!
Dustyn H.
Director of Affinity Giving and Communications in USA
Hochschulbildung, 501-1.000 Mitarbeiter
Verwendete die Software für: 6-12 Monate
Longwood loves GiveGab!
Kommentare: It has been an absolute treasure to work with GiveGab to make our day of giving more successful. GiveGab's team truly cares about us as a unique, specific school and they don't utilize cookie cutter models or try to pass us off. They handle our account with great detail and they seek to build lasting relationships. GiveGab is easily the best partner I have ever worked with.
Vorteile:
It would be easier to tell you what I don't like because GiveGab is just that great! From the full suite website with user-friendly capabilities and a sleek, beautiful design, to the volunteer ambassador functionality and the one-on-one support we get from our partners at GG, we love everything about it!
Nachteile:
The only area for improvement we saw after our first year was the offline upload functionality. It is a bit too complex, although it has some great aspects. We provided this feedback to our partners are GiveGab, and they listened intently!
Clara T.
Development Coordinator in USA
Non-Profit-Organisation Management, 11-50 Mitarbeiter
Verwendete die Software für: Mehr als 2 Jahre
In Betracht gezogene Alternativen:
For GiveGab
Kommentare: Frustrating
Vorteile:
I did not like anything about this software. The interface is clunky and does not allow full brand value.
Nachteile:
The bank fees are higher if the donor chooses to cover them. So a customer will be paying more money to completely cover their donation than if they don't and GiveGab will take out of the "bank processing fee". Seems very untrustworthy to have different bank fees based off of whether it's an individual covering them or GiveGab taking out of the donation. You have to sort through all of your donations and do the processing paperwork yourself. There are no notifications from GiveGab when they actually deposit the money into your account. It is processed a second time through an entirely different platform, Stripe, which makes consolidating bank statements confusing. Too many emojis from the staff when asking questions.
Karalee H.
Director of Annual Giving in USA
Hochschulbildung, 51-200 Mitarbeiter
Verwendete die Software für: Mehr als 2 Jahre
In Betracht gezogene Alternativen:
Thanks GiveGab Team
Kommentare: I've used this product for other two years in my current place of employment, expanding the work we've done with them to multiple giving days, but I also sought out their partnership during my transition into this institution. Having previously had a really good experience with their product at another institution, I knew they were the right company to partner with again. That decision was broadly supported throughout my division as well given their great reputation and wonderful customer service. Nice work, GiveGab team.
Vorteile:
The GiveGab giving day platform is so easy to use and they are constantly improving it (with no interruption of service). The team who assists you is really invested in your success so you aren't simply buying a product but instead investing in an extension of your team. They have run so many giving days that my confidence in their partnership was extremely high and they can offer recommendations based on the successes they've seen but are also open to hearing new ideas and trying to help you implement them. The product itself is fairly flexible (more flexible if you pay for more customization), the reporting is easy and efficient, and they were able to make the adjustments that I needed to cater to my particular organizations needs. I love the countdown clock, the leaderboards, the individual giving profiles, truncated giving process and customizable survey questions.
Nachteile:
There isn't a direct integration for our data through an API so we do a manual download of this information post our giving challenges. While this isn't ideal, it works fine for time bound giving challenges. If we were to use this product on an ongoing basis, I would look to improve this functionality. Another con is some of the design limitations. Because the site is mobile responsive (yay!), some images look better on desktop than mobile and visa versa. It would be great if different options could be selected for different usage. Overall, the pros far outweigh the cons with this company.
Tricia P.
Special Projects Coordinator in USA
Philanthropie, 11-50 Mitarbeiter
Verwendete die Software für: 6-12 Monate
In Betracht gezogene Alternativen:
Thoughts on our GiveGab giving day
Kommentare: While the software was not always ideal for our situation, the GiveGab team was quite attentive in trying to rectify issues.
Vorteile:
We liked the fresh new look and the increased functionality for nonprofit users including peer to peer, matches/challenges, use of photo and video. We also liked the level of support and resources that were made available from the GiveGab team (pre-recorded trainings, support articles etc.)
Nachteile:
Our main concern was that the software really did not work for centrally routed giving days. We had problems all throughout our process - nonprofits confused when registering, GiveGab support staff giving incorrect responses to nonprofit questions, and confusion with pay outs post event). There needs to be a way to "turn off" some of the features that just don't work for certain types of giving days! Also, prize picking was difficult in that we could not incorporate multiple filters when choosing winners. There should be a way to incorporate registration survey categories into the prize picker (this was possible with the old Kimbia system!)