Was ist RB Control Systems?
RB Retail and Service Solutions stellt Geschäftsinhabern die Tools zur Verfügung, um erfolgreich zu sein. Das Unternehmen bietet eine gute Softwarelösung für dein Unternehmen, unabhängig davon, ob du mehrere Standorte, eine Serviceroute oder alles dazwischen betreibst.
Wer verwendet RB Control Systems?
Kleine bis mittelgroße Unternehmen
Wo kann RB Control Systems bereitgestellt werden?
Cloud, SaaS, webbasiert, Mac (Desktop), Windows (Desktop), Windows (On-Premise), Android (mobil), iPhone (mobil), iPad (mobil)
Über den Anbieter
RB Retail and Service Software
2003 gegründet
Telefon-Support
24/7 Live-Support
Chat
Erhältlich in diesen Ländern
Kanada, Vereinigte Staaten
Über den Anbieter
RB Retail and Service Software
2003 gegründet
Telefon-Support
24/7 Live-Support
Chat
Erhältlich in diesen Ländern
Kanada, Vereinigte Staaten
RB Control Systems – Videos und Bilder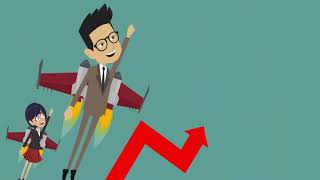 Kosten ähnlicher Produkte wie RB Control Systems vergleichen
RB Control Systems Funktionen
Abrechnung & Rechnungsstellung
Aktivitäts-Dashboard
Arbeitsauftragsverwaltung
Barcode / Tickets scannen
Bestell-Management
Daten-Import / -Export
Drittanbieter-Integration
E-Commerce-Management
Einzelhandel-Lagerverwaltung
Einzelhandel-Management
Elektronische Unterschrift
Geschenkkarten-Management
Integration in die Buchhaltung
Inventarverwaltung
Job-Management
Kundendatenbank
Kundenkonten
Mehrere Standorte
Mitarbeitermanagement
Preismanagement
Rabattmanagement
Retourenmanagement
Routenoptimierung
Rückgaben nachverfolgen
Techniker-Management
Touch-Screen
Verkaufsberichte
Verkaufspunkt POS
Wartungsplanung
Zahlungsabwicklung
Alternativen für RB Control Systems
Bewertungen über RB Control Systems
Karri
Owner/President in USA
Einzelhandel, 2-10 Mitarbeiter
Verwendete die Software für: Mehr als 2 Jahre
AWESOME
Kommentare: I have used RB since 2007 and absolutely love the software. It has helped in so many areas of our business.
Vorteile:
Inventory management between 3 locations and the ability to schedule service.
Nachteile:
Inventory isn't always correct, but way better than the way we did before. RB is by no means perfect but it's as close to it that I have found and easy to use and train people on.
Antwort von RB Retail and Service Software
letztes Jahr
Thank you so much for the review, and kind words. We greatly appreciate the feedback, and do not intend to stop integrating with QuickBooks. In fact, we just integrated with QuickBooks Online available in RB SQL.
Johann
Owner/Operator in USA
Hausmeisterservice, 2-10 Mitarbeiter
Verwendete die Software für: Mehr als 2 Jahre
In Betracht gezogene Alternativen:
The Pool service software with all features necessary to run a company
Kommentare: What is really great is the very good support team which is always helpful and very knowledgeable.
Vorteile:
Route Planning, Customer Data base, Accounts receivables
Nachteile:
It is bit complicated to use and need a lot of time to understand all features. An intensive training at the beginning is necessary. The inventory part of the program is unpractical and should be easier to use. The graphic design of the program and its many functions should be made more modern with push buttons etc. The program is obviously made by by sophisticated software engineers. Further developing the product more with a user perspective and making functionalities easier to use would be helpful.
Einzelhandel, 11-50 Mitarbeiter
Verwendete die Software für: Mehr als 2 Jahre
Semi Happy
Kommentare: I have been with them for a long time and they are good people. I just feel like in just a few aspects they are being left behind. I do not want to leave but I am going to have too.
Vorteile:
The program is a whole package. Scheduling, Billing, POS
Nachteile:
I wished it was on the cloud. I am constantly having issues with glitches. I come in and I cannot access RB. It takes hours sometimes to clear up the issues. Sometimes RB says its on there end and then sometimes they say its my server. 2 times in the last two months I was unable to print the schedules for my guys and we are completely shut down until it is straightened out. I have learned to print the schedules the night before just in case and that has saved me. I would like a more stream line set up than Mobile Live. Its very antiquated compared to other pool service software mobile apps. Always having connection issues. No before and after pictures with time stamps.
, Selbstständig
Verwendete die Software für: Mehr als 2 Jahre
Awesome. Exceeded expectations.
Kommentare: I can bill customers out so much easier, inventory management is simple, I can focus more time on service calls and generating money rather than deal with a POS system that takes forever to get things done.
Vorteile:
It's easy to use. I used another POS system last year and I had to switch to RB controls before my contract was up with the other system (I still have 1 year remaining on that contract). To simply say it, RB is just better in every way. One feature that is nice is the ability to attach photos to customers in their file. I attach liner drawings, safety cover drawings, etc to make it easy to reorder when the time comes around. What's nice is when you need help, RB is there to help you. I've had to call tech support numerous times asking for help. Instead of just fixing the problem for you, they take the time to show you how to fix it or make any adjustments you need and they aren't bothered to help. It's refreshing, the customer service is second to nobody.
Nachteile:
That I didn't switch to RB controls sooner... seriously. I can't think of any cons off the top of my head.
Computer- & Netzwerksicherheit, 2-10 Mitarbeiter
Verwendete die Software für: Mehr als 2 Jahre
Not the best support for larger implementations
Kommentare: We like the centralized database (although using access) so all of our inventory and customers are in a single database. It also supports remote desktop and Remote Web Apps implementation but requires each client to be set up individually due to the way they do the licensing.
Vorteile:
Works well when it is operational. typically problem free. Has all of the features a pool store would need.
Nachteile:
The pool company is 100% dependent on the vendor for support and/or moving this to a new PC/Server. RB Support dictates to the pool store on how the migrations will be performed and scheduled regardless of the pool stores preferences. We have a larger implementation with a chain of stores and our setup is a little more complex and they are not willing to allow us to run the new system in parallel for testing prior to cut-over. "All or none" policy.
Antwort von RB Retail and Service Software
vor 3 Jahren
Good Afternoon Vincent, After reviewing our support tickets for the company you are preforming this work for, it appears that our techs did preform services not encompassed in our standard contract services. RB has set procedures and protocols for re-installations that we are unable change due to security measures enforced by the PCI Security Council. I apologize that your interaction with our tech team did not meet your standards.