Was ist abas ERP?
abas ERP ist eine 2019-Capterra-Top-20 ERP-Lösung für mittelgroße Hersteller- und Handelsunternehmen. Mit über 30 Jahren Erfahrung in ERP ist das Unternehmen bei der Implementierung in Branchen wie kundenspezifische Fertigung, Industriemaschinen, Fertigungsmontage, Elektronik und Automobilzulieferung sehr erfahren. Das Unternehmen bietet Cloud- und On-Premise-Hosting-Lösungen mit Berichterstattung, Workflow und mobilen ERP für dein gesamtes Unternehmen, einschließlich Management, Finanzen, Einkauf, Vertrieb, Service, Buchhaltung, Produktion und Lagerhaltung.
Wer verwendet abas ERP?
abas bedient eine breite Palette von Branchen, einschließlich kundenspezifische Fertigung, Industriemaschinen, Elektronik, Automobilindustrie und Zulieferer, Versorgung, Metallverarbeitung, Biomedizin und Prozessindustrie.
Wo kann abas ERP bereitgestellt werden?
Cloud, SaaS, webbasiert, Mac (Desktop), Windows (Desktop), Linux (Desktop), Windows (On-Premise), Linux (On-Premise), Android (mobil), iPhone (mobil), iPad (mobil)
Über den Anbieter
ABAS USA
Ansässig in Sterling, USA
1980 gegründet
Telefon-Support
Chat
abas ERP Kosten
Startpreis:
149,00 $/Monat
abas ERP bietet keine Gratisversion. Die kostenpflichtige Version von abas ERP ist ab 149,00 $/Monat verfügbar.
Über den Anbieter
ABAS USA
Ansässig in Sterling, USA
1980 gegründet
Telefon-Support
Chat
abas ERP – Videos und Bilder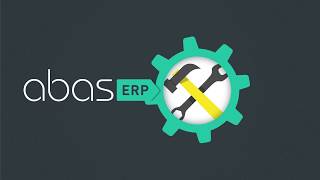 Kosten ähnlicher Produkte wie abas ERP vergleichen
abas ERP Funktionen
Angebote / Schätzungen
Auftragsmanagement
Berichterstattung / Analyse
Bestell-Management
CRM
Dokumentenmanagement
Fertigungsplanung
Finanzmanagement
Integrierter Geschäftsbetrieb
Inventarverwaltung
Lagerhaus-Management
Material-Rechnung
Produktionsplanung
Qualitätsmanagement
Supply-Chain-Management
Unternehmens-Vermögensmanagement
Verkaufsprognose
Alternativen für abas ERP
Bewertungen über abas ERP
Deni M.
Manufacturing Engineer/ERP Specialist in Kanada
Verifizierter Nutzer auf LinkedIn
Landwirtschaft, 201-500 Mitarbeiter
Verwendete die Software für: Mehr als 2 Jahre
Quelle: GetApp
Effective & easily customizable ERP software
Vorteile:
- Using their inventory mobile app, our inventory accuracy has improved vastly - With a coding class from abas, small customizations can be done internally
Nachteile:
- We have large & complicated bills of materials that were difficult to manage. We did a bit of work to get them flowing through abas effectively.
Josh S.
Lead Project Manager in USA
Verifizierter Nutzer auf LinkedIn
Maschinerie, 51-200 Mitarbeiter
Verwendete die Software für: Mehr als 2 Jahre
Quelle: GetApp
Customizable ERP helps Custom Manufacturer Streamline Processes
Vorteile:
ABAS has the ability to connect to design software such as Solid Works. This connection allows our engineers the ability to create parts, work orders and bills of materials with a click of a button. This is a huge improvement over the manual systems we use to use. ABAS is also very customizable. This allows us to fit the ERP system around the way we like to operate instead of settling for methods that may not be exactly what we wanted.
Nachteile:
As with any ERP system, there is a ton of content, screens, reports and applications. For a new user, this can be overwhelming and typically takes some time to understand the navigation and how to utilize the system. ABAS has done a good job making navigation similar between all screens but this also can cause confusion as to what screen the user is working in. With practice and training this becomes less of an issue but is a real challenge for new users. The addition of a central reporting system with pre-made reports that can be modified as needed, would also be a welcomed addition. Currently reports are embedded within info-systems and not always obvious to the user.
Dennis F.
Sales Manager in Deutschland
Maschinenbau oder Wirtschaftsingenieurwesen, 11-50 Mitarbeiter
Verwendete die Software für: Mehr als 2 Jahre
All these positive reviews make me wonder if we are really using the same software ...
Kommentare: I would never recommend this software to anybody! If this is considered to be a good ERP, I really do not want to see the others. So to be fair I have no comparison when it comes to ERP but many other pieces of software. When it comes to sales there is no automated support to follow up on leads, projects, etc. There isn't the slightest piece of CRM integrated. We wanted to connect a softphone to the ERP (which shouldn't be that complicated) and asked our IT administrator to get in touch with ABAS. The answer of the guy answering the call was that he will need to ask his boss. Of course, we never heard from them again. If it wasn't such a headache and expensive to switch to another ERP we would have done it years ago. It is definitely on our agenda.
Vorteile:
... or ifi it is jsut our local support which is so bad. As far as I know we didn't have any major blackouts during the last ten years which, of course, is really positive! Colleagues who use the software since the beginning know how to use it and developed their own workarounds for most problems (or finally accepted them as a given). Because they have worked with the software for the better part of the last twenty years (of course with many updates inbetween), they do not know any other software and probably think that it is the state-of-the-art.
Nachteile:
Okay where should I begin? As somebody wrote in another review the colors really hurt your eyes. Of course, that is only a minor issue which I can overlook if it was the only problem. UX is a nightmare! There are endless lists, tabs and fields that are useless for 95% of the users. So when you introduce a new colleague it is absolutely overwhelming for them and you will hear yourself saying "ignore this field", "you don't need this tab", new colleagues ask what a specific field is used for and you answer that you have no idea at all, etc. ... for most of the time. None of our new colleagues in the last ten years managed to learn how to use the software properly which I do not blame them for because it seems that if you didn't grow up with it, it is next to impossible. I think that we even had new colleagues getting so frustrated because of constant complains from the "old crew" that they never managed to integrate into the team and finally gave up / quit the job. At least, it takes all their motivation. During the last years, we wanted to get some modifications done because we couldn't stand some of the time consuming workarounds of our colleagues anymore. We had several (expensive!) in person meetings with ABAS where they made many notes but never came back with any solutions until today.
Verwendete die Software für: Nicht angeboten
Quelle: SoftwareAdvice
Kommentare: Pankl Racing Systems, based in Austria, specializes in developing and manufacturing engine and drive-train components for racing cars, high performance vehicles and the aerospace industry. Pankl is a global organization with worldwide subsidiaries in Austria, UK, USA, Slovakia and Japan. In Austria we've been using abas ERP since 1995, in the USA since 2002, in the UK since 2004 and in Slovakia since 2008. At the moment we are running abas ERP version 2009r4n11 at all the Pankl subsidiaries. We decided to use abas ERP because it provides all the necessary functions for a mid-market manufacturer like Pankl and from our point of view it has a really good cost/performance ratio. Another benefit is the flexibility of abas ERP. If your company needs customizations, like additional fields in screens to enter data or personalized reports, abas can make that happen. I was not personally involved in the abas ERP implementation process in Austria and the UK, but I never heard anything negative about these projects. The implementation process in the UK and in Slovakia took 3 to 6 months at each subsidiary. It took us a little bit longer in Slovakia compared to the UK, because we are running abas ERP in Slovakia in 4 different languages: Slovak, Czech, English and German. Both software vendors, in the UK and in Slovakia, were really helpful during the whole roll out process.
We received all the help we needed during the implementation process and I really appreciate the fast response time of abas USA when there are problems or just user requests. In a demo system, which is actually a copy of the live database, each department receives special training in abas ERP. This approach has 2 major benefits:
1. The user has the chance to increase his knowledge of abas using familiar examples from the live system
2. The user is already in contact with the abas ERP system, but in a "save" demo environment, where he cannot damage anything in the live database.
Based on our experience such lessons are more efficient for a new user than just classroom lectures. Our users usually learn to use abas ERP really quickly after these training sessions. As with each software solution, abas ERP has "special" features and functions, but if you are aware of them you gain a big advantage in handling the abas ERP software. The biggest benefit is to have all the relevant data from purchasing and sales, production, materials management, production planning and control (PPC) and financial accounting combined in one system.
Josh S.
Operations Manager in USA
Maschinenbau oder Wirtschaftsingenieurwesen
Verwendete die Software für: Mehr als 2 Jahre
Quelle: SoftwareAdvice
ABAS-Part of the Family
Vorteile:
This ERP software is very flexible and customization to fit our needs. It also contains many "cutting edge" features like integration with Solid Works engineering design software, E-Business, Document Management and Business Apps that many of the others did not have or were "bolt" on third party add-ons. Working with ABAS through the install and continued support I have to say the feeling that we are part of the "family" is what I like best about this vendor. They take the time to listen to what you are trying to accomplish and work with you to solve your issues all while maintaining a positive attitude.
Nachteile:
The source coding is in German. While this doesn't affect the average user since all screens are translated to the native language it makes it a little more difficult for advanced users who wish to do their own programming or screen adjustments.