Was ist GameMaker: Studio?
Multi-Plattform Game Development System mit Drag und Drop-Funktionen, integrierte Shader-Bearbeitung, Benutzereinbindung und Echtzeit-Analytics.
GameMaker: Studio – Details
YoYo Games
2007 gegründet
GameMaker: Studio – Details
YoYo Games
2007 gegründet
GameMaker: Studio – Videos und Bilder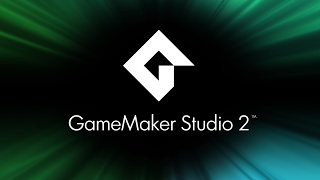 Kosten ähnlicher Produkte wie GameMaker: Studio vergleichen
Startpreis
39,00 $
Nicht verfügbar
99,00 $/Jahr
N/A
GameMaker: Studio – Bereitstellung und Support
Einsatz
Mac (Desktop)
Windows (Desktop)
Funktionen von GameMaker: Studio
2D-Zeichnung
3D-Spiele
API
Aktivitäts-Dashboard
Animation
Anwendungsmanagement
Aufgabenmanagement
Aufgabenplanung
Automatisierte Terminplanung
Benutzer-Management
Berichterstattung und Statistik
Dashboard-Erstellung
Datensynchronisation
Diagramm-Erstellung
Dokumentenspeicher
Drittanbieter-Integration
E-Mail-Management
Echtzeit-Daten
Fehlerverfolgung
Fortschrittsverfolgung
IT-Asset-Management
In-App-Kauf
In-Game-Analytik
Integrierte Entwicklungsumgebung
Kalenderverwaltung
Konfigurationsmanagement
Konfigurierbarer Workflow
Leistungskennzahlen
Meeting-Management
Mehrere Abteilungen / Projekte
Mehrere Projekte
Mitarbeiter-Onboarding
Multiplayer-Gaming-Netzwerk
No-Code
Physiksimulation
Priorisierung
Prognosen
Projekt-Workflow
Projektmanagement
Projektplanung
Prototyp-Erstellung
Sichere Datenspeicherung
Spieler-Management
Statusverfolgung
Termin-Fristenmanagement
Virtuelle Realität
Werkzeuge zur Zusammenarbeit
Workflow-Management
Zeitplanmanagement
Zugriffskontrollen / Berechtigungen
Andrew P.
Camera Operator | Gaffer in USA
Verifizierter Nutzer auf LinkedIn
Medienproduktion, Selbstständig
Verwendete die Software für: 6-12 Monate
In Betracht gezogene Alternativen:
GameMaker has its niche and does that very well!
Kommentare: Overall, GameMaker is the easiest for simple games and it lets anyone who has a computer able to make a game!
Vorteile:
If you are trying to make a simple game like an 8-bit or platformer, this is the video game engine for you. It is simple and to the point making it easy to use this software for absolute beginners in the industry. You don't need a lot of schooling or experience to make a game. I really like how much of this can be sprite based as well. Anyone can edit images and make characters, items, etc based on sprites.
Nachteile:
With any niche software, there are some downsides. GameMaker is very limited on what you can do. It is a place to start making games, but once you want to move onto other ideas, it makes the transition to other engines hard. I also wish GameMaker had a common coding language instead of using its own. This helps prepare for the transition to other engines.
David K.
Developer in USA
Computerspiele, 2-10 Mitarbeiter
Verwendete die Software für: Mehr als 1 Jahr
In Betracht gezogene Alternativen:
Once the gold standard for 2D, though no longer a clear a leader
Kommentare: It's fine as an introductory software for game development, but it's no longer the best choice even for that.
Vorteile:
Cross-platform functionality works quite well. Though somewhat counter-intuitive, development paradigm can work well for a limited set of game genres. The YoYo compilers are good.
Nachteile:
It's too expensive for the best features, and the switch between GameMaker Studio and GameMaker Studio 2 was not handled smoothly by YoYo Games.
Verifizierter Rezensent
Software in Dänemark
Verifizierter Nutzer auf LinkedIn
Programmentwicklung, Selbstständig
Verwendete die Software für: Mehr als 1 Jahr
GameMaker: Studio is a great way to get a foot in the door of game design!
Kommentare: Overall GameMaker: Studio is a fine tool for new developers, but it will eventually leave you wanting more, since it is quite a simple engine compared to its competitors.
Vorteile:
GameMaker: Studio was my first entry into the world of game making. It's drag and drop programming interface makes it easy to make simple games, while also having the skill-ceiling to create magnificent 2d-games. It's simple interface makes it easy for new developers to dapple in game making. It utilizes it's own programming language that is a form of simplified javascript, that features simple syntax.
Nachteile:
The ability to create 3D projects is lacking, and it's hard to recommend it over Unity, unless you are a complete novice to programming and game design. It does not provide the same capabilities as its competition, but maybe GameMaker: Studio 2 can make up for that.
Denis D.
Ph.D. student in Brasilien
Verifizierter Nutzer auf LinkedIn
Forschung, 2-10 Mitarbeiter
Verwendete die Software für: Mehr als 2 Jahre
It boils down to your background
Kommentare: While it's true that GML is Turing Complete, and therefore it's technically possible to write any algorithm in it, the language gets rid of more "complicated" stuff from more low level-languages like C (e.g. pointers and structures) without proper replacements. It's factually easier to write many algorithms in C than in GML. Also, there is a reason why more higher-level, industry standard, languages provide more features than low-level languages. Despite that, a portion of GML community seem to think of such features as useless addendum. Without community pressure, GML is today about the same as it was in the first version of GM Studio I've tried, many years ago (version 6, before GM belonged to yoyo games). As an experienced programmer, I grew very frustrated with GML. It would be more productive for me to write the core of the game in other languages and interface it for GameMaker through an extension. But at such a point, it would be easier, cheaper and even more productive to abandon GMS altogether. However, I think that a programmer can have fun with GameMaker if they see the software itself as a game and the limitations of the language as a challenge. After all, there are many fun games in the market about programming in Assembly. For artists, non-programmers and inexperienced programmers, I think GML would not be a no-go. Yet, these people would still benefit from the overall very focused and productive toolset GMS offers to successfully finish their projects.
Vorteile:
GameMaker: Studio (GMS) is a very feature-complete suite and the included toolset (including the programming language, GML) pushes towards greater productivity. It's very easy to find and install extensions through its integrated marketplace, and extensions can be implemented in other languages instead of GML. Shaders can be written in GLSL ES, which is industry standard. It's possible to export the game to many different platforms.
Nachteile:
Although GMS indeed pushes towards being more productive, it also promotes recklessness. In other words, the final product can have low maintainability. Each different export target has its own price. The final cost can stack pretty high depending on which platforms the game is planned to launch on. GameMaker's scripting language (GML) is very bare bones. Its standard library also lacks useful functions for geometry. For example, while it has a function to check whether two segments of line are intersecting, it does not has a function to efficiently cast a ray from a point towards a directions and check which objects the ray intersects.
Joseph M.
Artist and writer in USA
Verifizierter Nutzer auf LinkedIn
Computerspiele, Selbstständig
Verwendete die Software für: Mehr als 2 Jahre
Good entry-level game dev tool; also useful for any level of experience for prototyping
Kommentare: I've used GM:S to create game prototypes for a few clients, who used those prototypes to hire a programmer for a different engine. I've also worked on two simple mobile games with GM:S.
Vorteile:
This is a review for the original Game Maker Studio, not GM:S2. Game Maker is fantastic for rapidly prototyping games, and this is what I feel is its greatest strength. The easy drag and drop interface allows you to get a simple mockup running in under an hour. It helps to learn GML, the software's programming language, but not necessary at all. It is, however, also a versatile tool for development overall. The ability to publish to so many different platforms without adjusting (much, if any) code is fantastic. It feels like a strong entry point for anyone wanting to get into game or app development (yes - apps too - you can use this to make things other than games for sure). One of the greatest pros for GM:S is also its availability of sample files from the community. You can use them like templates to jumpstart a mockup and get things rolling even faster.
Nachteile:
Everything about the native editor is just lacking. Back in the day, when Game Maker was brand new, it was actually pretty good and comparable to other software of the era. Now it's just clunky and hard to use. That's probably one of the reasons GM:S2 exists! Also, games exported for HTML5 tend to be slow and buggy. I am told this is more an issue with HTML5 and some browsers, but an issue nonetheless.