Was ist Wellsite Report?
Wellsite Report ist ein Berichterstattungstool zur Verwaltung von Baustellen. Das Tool erfasst EHS/SQ-Vorfälle, BBS-Beobachtungen und Jobaktualisierungen in Echtzeit. Mit den brandneuen nutzerdefinierten Formularen und über 65.000 Einreichungen kannst du sofort angepasste Daten von der Baustelle abrufen. Wellsite Report verwaltet bereits heute über 80.000 Vorfälle und zielt so darauf ab, die Qualitätsstandards für alle zu erhöhen. Dieser eine Schritt kann die Art und Weise, wie du dein Unternehmen verwaltest, verändern.
Wer verwendet Wellsite Report?
Entwickelt für Upstream-, Midstream-, Downstream-, Bau-, Fertigungs- und andere Unternehmen, die die Verfahren zur Berichterstattung rationalisieren, Daten nachverfolgen und Informationen über eine einzige Software verwalten möchten.
Wo kann Wellsite Report bereitgestellt werden?
Cloud, SaaS, webbasiert, Android (mobil), iPhone (mobil), iPad (mobil)
Über den Anbieter
Wellsite Report
Ansässig in Canonsburg, USA
2014 gegründet
Telefon-Support
Erhältlich in diesen Ländern
Kanada, Vereinigte Staaten
Über den Anbieter
Wellsite Report
Ansässig in Canonsburg, USA
2014 gegründet
Telefon-Support
Erhältlich in diesen Ländern
Kanada, Vereinigte Staaten
Wellsite Report – Videos und Bilder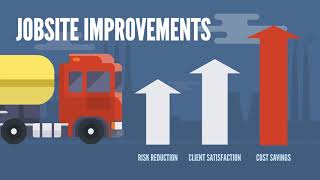 Kosten ähnlicher Produkte wie Wellsite Report vergleichen
Wellsite Report Funktionen
Arbeitsauftragsverwaltung
Auftragskostenrechnung
Berichterstattung / Analyse
Berichterstattung und Statistik
Betriebliches Gesundheitsmanagement
Compliance Management
Corrective and Preventive Action (CAPA)
Dokumentenmanagement
Echtzeit-Aktualisierungen
Echtzeit-Daten
Echtzeitüberwachung
Formularverwaltung
Geräte-Management
Inspektions-Management
Instandhaltungsmanagement
Inventarverwaltung
Job-Management
Mobiler Zugriff
OSHA-Protokollierung
Projektmanagement
Risikomanagement
Störfallmanagement
Terminplanung
Workflow-Management
Alternativen für Wellsite Report
Bewertungen über Wellsite Report
Nadir
Vice President in USA
Verifizierter Nutzer auf LinkedIn
Öl & Energie, 501-1.000 Mitarbeiter
Verwendete die Software für: Mehr als 2 Jahre
Best tool to boost reporting efforts, and follow up on investigation closure
Kommentare: WSR has changed the way we operate in terms of performance. By giving our employees a tool that is easy to use and is visually attractive, we have been able to take the reporting efforts to the next level. This has also allowed us to have a much more transparent organization, not only internally but also to our customers. It is a great tool to boost communication, improve performance, and ultimately build rapport with our customers!
Vorteile:
Easy to use software to record, consolidate and analyze reporting trends both on HSE and Service Quality performance. Very user friendly process to keep track of incidents, from data input to root cause analysis and action items' closure.
Nachteile:
The other modules (personnel, equipment) are still on the early stages of development and need more flexibility. For example, personnel management should have a better or more user friendly platform where you could filter by alphabetical order, by location, by job title, etc. The equipment module is in its early stages and will surely be an amazing tool to keep track of our assets, but it needs implementation and training.
Allison
HES Superintendent in USA
Öl & Energie, 11-50 Mitarbeiter
Verwendete die Software für: 6-12 Monate
Excellent HES Tool
Kommentare: Wellsite Report has been an excellent HES tool incident and behavior based reporting time has been reducing significantly allowing us to initiate corrective action very quickly. Wellsite report is so easy to use by all employees. Wellsite Report has also greatly reduced the burden in HES tracking and is adaptable for other various HES programs such as management of change and non-conformance tracking.
Vorteile:
Very easy to use and employees like it because it eliminates the paper burden. Greatly reduces HES tracking burdens. Greatly reduces reporting time for incidents and behavior based reports allowing for quicker implementation of corrective action. Easily adaptable for support in HES management systems such as non-conformance tracking and management of change
Nachteile:
Have not yet experienced any cons.
Verifizierter Rezensent
Service Quality Manager in USA
Verifizierter Nutzer auf LinkedIn
Öl & Energie, 501-1.000 Mitarbeiter
Verwendete die Software für: Mehr als 1 Jahr
Lots of potential, meh current practical functionality.
Kommentare: Bossart report is age from Mendez system with lots of potential to be incredibly useful. Unfortunately, not all the functionality I need is available.
Vorteile:
Well site report has a strong possibility to do many useful things for me in the field. Unfortunately, not all features that would be useful to me are available such as asset utilization tracking. I really like the simplicity of the interface which gives me versatility in the reports that I receive and submit. This is specially goes for the mobile app because I'm always on the go.
Nachteile:
The biggest issue I have is with the mobile app. It is great so that I can submit new reports from my phone however, I can't update, modify, or submit comments using the mobile app. This limits my access to Wellsite Report when I am on the move. This also prevents collaboration and communication between me and my team within the wellsite report system. This means, that I have to use outside means to continue the conversation such as email or text message. When this happens, The information is no longer captured within Wellsite Report and then becomes effectively lost and no longer available for trend monitoring or issue resolution tracking.
Emily
Administrator in USA
Öl & Energie, 2-10 Mitarbeiter
Verwendete die Software für: Mehr als 2 Jahre
Get the results you need
Vorteile:
This software gives reporting a new name. EASY and user friendly. A quality product that has helped save lives with real time reporting and communication with the click of a button. There are so many options that allow you to better the functionality of your service quality. A must have! 100% recommend! Great customer service and friendly staff to help you get started!
Nachteile:
I have been using the software for two years and haven't run into a problem yet! Thank you!
Öl & Energie, 51-200 Mitarbeiter
Verwendete die Software für: 6-12 Monate
Wellsite review
Kommentare: The BD rep for the software is amazing. Always reachable and able to answer questions and is open to feedback to help make it more user friendly. The price is great for the results we get. If it were easier to use I believe the folks in the field would be using it more. Please stop making everyone keep enter in passwords. Log in once and its good to go. I know its set at 30 days but in an emergency you are not able to log on without resetting the password. Fix that simple issue and we would see more activity.
Vorteile:
The ability to use the webpage to track data and analytics per customer.
Nachteile:
Constant need to reset password. Unless using it everyday you don't have the ease of use to just log in and go. For folks that dont have a college education the ease of use for the app is not very easy. So field personnel have problems using it, while the folks in the office love it.