Was ist LoanPro?
(RESTful API) LoanPro Software wurde von Kredithäusern für Kredithäuser entwickelt. Genieße eine unbegrenzte Anzahl von Arbeitsplätzen, Nutzerzugang, Portfolio-/Quellfirmen-Tracking, nutzerdefinierte Berichte, Live-Zahlungsabwicklung mehr. Jetzt kannst du einfach erstellen, warten und sammeln. Die cloudbasierte Plattform basiert vollständig auf einer API und bietet eine dynamische, funktionsreiche und leistungsstarke Lösung, die mit nichts anderem auf dem Markt vergleichbar ist. Die Nutzeroberfläche von LoanPro ist gestochen scharf, modern und erfrischend sauber. Verleihe zuversichtlich mit der LoanPro Software.
Wer verwendet LoanPro?
Cloudbasierte Plattform für die Darlehensverwaltung, die vollständig auf einer REST-API basiert und mit deinem Unternehmen skaliert werden kann. Mit LoanPro kannst du von Start-ups bis Großunternehmen mit Sicherheit Kredite gewähren.
Wo kann LoanPro bereitgestellt werden?
Cloud, SaaS, webbasiert
Über den Anbieter
LoanPro
Ansässig in Farmington, USA
2015 gegründet
Telefon-Support
Erhältlich in diesen Ländern
Kanada, Vereinigte Staaten
Über den Anbieter
LoanPro
Ansässig in Farmington, USA
2015 gegründet
Telefon-Support
Erhältlich in diesen Ländern
Kanada, Vereinigte Staaten
LoanPro – Videos und Bilder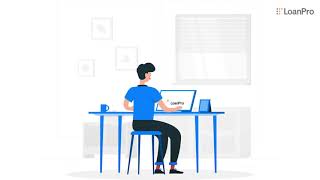 Kosten ähnlicher Produkte wie LoanPro vergleichen
LoanPro Funktionen
Alarmfunktion / Benachrichtigungen
Bearbeitung von Krediten
Berichterstattung / Analyse
Buchhaltung
Compliance Management
Dokumentenmanagement
Elektronischer Zahlungsverkehr
Kreditnehmer-Management
Zahlungsoptionen
Bryce
CEO in USA
Verifizierter Nutzer auf LinkedIn
Verwendete die Software für: 6-12 Monate
Most Comprehensive and Powerful Loan Servicing Software
Kommentare: Its really helped us keep accurate records of our loan files, and make adjustments due to irregular payments or loan modifications. It makes sending out monthly statements very simple.
Vorteile:
I looked for a long time, and at many options to find all the features that Auto Pal offers. Its the most affordable software in its class. It has more than enough features than we typically use, and can help us resolve the really tricky loan calcs when we do a loan modification. A lot of the other loan servicing software doesn't have the tools to simply run the accurate calcs for a loan mod. Its been a great asset to our business. I also like the auto generated statements each month to make monthly billing simple. It also great to have it cloud based so that our whole team can easily access our accounts. The support team has always been great to talk to, and helpful getting us set up and resolving any technical issues we run into.
Nachteile:
It took some effort and energy to get the software up and running, and customized to our needs. As always, it takes time to get used to a new software platform. Some of the advanced functions take time and can be difficult to learn (we required help from the support team, but they were great), overall we got the software running to fit our company model well.
Kryspin
Fintech Developer in USA
Verwendete die Software für: 6-12 Monate
Cloud based Loan Solution,scalable in performance and cost,Turnkey to Full API,Fast Implementation
Kommentare: I was able to plug a solution into a hole for a project where no other solution existed that i could tell of.
Vorteile:
Personally, i'm a full stack developer. I was searching for a loan servicing package for an loan onboarding and servicing implementation. Built from ground up on Amazon's cloud, LoanPro is a first-class Platform for Loan Servicing. It offers: full API access with all documentation available to evaluate before you even sign. a wide set of payment processors: ACH, NACHA, credit/debit... a wide range of optional features to help in onboarding, validation, portfolio mgmt. and reporting. If you are NOT a developer, they provide great support and Turnkey options to complete your loan onboarding. If you are uncertain either in needing a turnkey or if you're a developer and need to test they offer a 30 day free trial complete functional. Launches completely in 30 mins giving you an instance to launch with full api access. this trial can convert over before the end so that no work is lost in the evaluation. I was able to create a full api based onboarding and servicing solution in under 100 man hours mixing and matching with other technology providers in cloud based per user/loan cost environment. Costs are defined in per loan metrics with options for minimal upfront or with a higher upfront and lower per costs. LoanPro has a first class Loan servicing front end as well as a customer facing portal. Makes a great choice for a # of use cases in the Loan Provider space. I would highly recommend it in both Developer and Non Developer scenarios.
Immobilien, 11-50 Mitarbeiter
Verwendete die Software für: 1-5 Monate
We were initially very excited to join LoanPro.io but it ended in disaster for us.
Kommentare: We were initially very excited to join LoanPro.io but it ended in disaster for us. Our general journey was a handful of sales calls across the teams at our company (both technical and business). Our goal was to find an out of the box payments servicing software and we thought this was it, signed a contract, got on an onboarding call and it all went downhill from here. There were a number of things not disclosed during the sales process (third party providers we would need to engage to be fully functional on the platform as well as work and assets we needed to generate to have a complete experience for our customers). This all left a bad taste in our mouths, now feeling further behind rather than accelerated by LoanPro, as a team we decided to ask for a refund. You can guess where that conversation headed as here I am writing this review. Responses were technical, referencing the contract we signed and stating we would need to 'buy out' the remaining 11 months (of our 12 month contract) and that we should onboard on the system instead of paying for it and not using it. Note, we never onboarded because the onboarding call left us feeling like we got sold a bill of goods and asked for a refund days after the 'onboarding' call and before we ever used the system for a customer. We felt that was a fair ask and LoanPro thought it was diligent to reference contract terms. Buyer beware. Just understand all that the platform is and is not, understand the difference between you as a val
Vorteile:
The sales process seemed easy enough until we signed and got to onboarding
Nachteile:
- Platform does not work as sales described without third party providers and intensive work on the customers end. - The onboarding call left us with more questions than answers. - Communication was frequent during the sales process, but delayed and impersonal after contracts were signed.
Antwort von LoanPro
vor 12 Monaten
Alberto, thanks for your review. We are sorry you had a negative experience onboarding. We try to be as clear as possible in our contract, sales deck, materials and demos. Usually prospective users of the software become fully aware of the products functionality and fit for their business needs following their free trial period. If you have any questions please reach out to our support team for more help.
Unterhaltung, 51-200 Mitarbeiter
Verwendete die Software für: Mehr als 2 Jahre
Loan Pro User of 10 years
Kommentare: We got on board because we needed something web based to run our business. In the end, we couldn't imagine using any other software. It was so flexible, and gave us so much power to collect payments, remind customers, set up any payment schedule we wanted, integrate with our current POS and on and on. It was worth the money, all day long.
Vorteile:
I liked that I could do whatever I needed to solve whatever problem I had with my customer/transaction. If I couldn't figure out a way to do something, I would call their support line, and they walked me through it. It gives us great flexibility as a company.
Nachteile:
Honestly, we are very happy with this software.
Antwort von LoanPro
vor 10 Monaten
Thank you so much for the review Robert! We are glad you have had such a great experience.
Tyler
President / CEO in USA
Verifizierter Nutzer auf LinkedIn
Finanzdienstleistungen
Verwendete die Software für: 6-12 Monate
The team has LoanPro has been remarkable to work with.
Kommentare: We had been using excel files and dropbox. This software allows us to bring all of our documentation and portfolio management into one location. It has been easy to set up and with great support from the team at LoanPro. We've been implementing collection letters into the software which will be of great benefit to manage our collection efforts. The reports the software generates of our portfolio has also greatly assisted the accounting department in tracking the performance and revenue. We love this software and the team at LoanPro!
Vorteile:
We've been looking for a software to manage our portfolio for several years and couldn't find anything that would do what we needed and not break the bank. It is reasonably priced and is easy to use. The software is also helping manage our delinquency and collection efforts. Phenomenal product!
Nachteile:
The software is primarily for managing a loan portfolio. Our deals are leases so it has taken some customization, but the team at LoanPro has been able to make the adjustments needed to fit our leases.