Was ist Wideo?
Wideo ist eine web-basierte, animierte Marketing-Video-Creation-Plattform für kleine und mittlere Unternehmen, Marketing-Fachleute und Digital-Agenturen. Produziere Videos schnell und einfach mit Vorlagen. Füge eigene Bilder und Audiodateien ein oder erstelle ein benutzerdefiniertes Video von Grund auf und animiere es mit nur wenigen Klicks. Videos sind der beste Weg, um deine gewünschte Zielgruppe zu erreichen, das Social-Media-Engagement zu erhöhen und Klickraten zu steigern. Halte die Kosten niedrig, während du die volle kreative Kontrolle behältst, während du professionelle, animierte Marketing-Videos mit Wideo Design gestaltest!
Wer verwendet Wideo?
Marketing-Fachleute, Digitale Agenturen, Startups, kleine und mittlere Unternehmen, SaaS.
Wo kann Wideo bereitgestellt werden?
Cloud, SaaS, webbasiert
Über den Anbieter
WIDEO
Ansässig in CAPITOLA, USA
2012 gegründet
Telefon-Support
Chat
Erhältlich in diesen Ländern
Australien, Kanada, Mexiko, Vereinigte Staaten
Sprachen
Englisch, Koreanisch, Portugiesisch, Spanisch
Über den Anbieter
WIDEO
Ansässig in CAPITOLA, USA
2012 gegründet
Telefon-Support
Chat
Erhältlich in diesen Ländern
Australien, Kanada, Mexiko, Vereinigte Staaten
Sprachen
Englisch, Koreanisch, Portugiesisch, Spanisch
Wideo – Videos und Bilder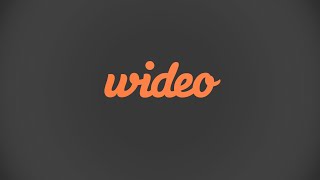 Kosten ähnlicher Produkte wie Wideo vergleichen
Wideo Funktionen
Animation
Animationen und Übergänge
Anpassbare Vorlagen
Audiodatei-Management
Content-Management
Drag-and-Drop
Inhalt-Bibliothek
Kundenspezifisches Branding
Medienbibliothek
Medienimport
Teilen in sozialen Medien
Textbearbeitung
Texteinblendung
Video-Inhalte
Video-Unterstützung
Videobearbeitung
Vorgefertigte Vorlagen
Vorlagen-Management
Marcos G.
Production and Content Director in Venezuela
Verifizierter Nutzer auf LinkedIn
11-50 Mitarbeiter
Verwendete die Software für: Mehr als 1 Jahr
An easy and fun way to create amazing animated videos without much effort or time
Vorteile:
We have to create a lot of content, and animated content is always better received. Wideo allows us to create modern and very dynamic videos thanks to the fact that they have a library with a great variety of elements and animations to choose from. From templates of places and situations, to be able to define the movements of each of the characters. It's great and relatively easy to use. Once you know the dynamics of work and where to find everything you can produce great videos quickly.
Nachteile:
As a web app, you'll need to be connected in order to use it. Besides that, we would like them to update (and expand) their library, since many competitors do so regularly, theirs might become poor in comparison.
Antwort von WIDEO
vor 4 Jahren
Mark thank you very much for your feedback. We are currently working very hard on an editor update to a new technology: HTML5. Once finalized that, we will put the product team to work in new features and updates of the library. Monthly we try to add new video templates to renew the library but we will also begin to incorporate new features and more libraries within the editor. Again, thank you very much for your feedback.
Verifizierter Rezensent
Preparadora Exámenes de Inglés in Spanien
Verifizierter Nutzer auf LinkedIn
E-Learning, Selbstständig
Verwendete die Software für: Kostenlose Testversion
Useful only if you create a lot of videos
Kommentare: I find that it will be useful and worth the investment for a business that needs lots of videos and which doesn't need them to be very original.
Vorteile:
I like that it is very easy to use, you don't need previous knowledge about video making, as you have many templates to choose from. You can also create your ouwn video from scratch, but I have never done it this way because my creative skills are non existent.
Nachteile:
What I don't like about Wideo is that you cannot download your creations during the trial period, you can only use this time to learn how to use it and evaluate whether it is worth the money for you. Also, the templates that you can choose from are more than enough, but at the end, they are limited, so possibilities are that you will find the same template used in another video in another website, which is not cool. After all, we all want to have exclusive videos. Of course, you can create your own exclusive videos in Wideo, but you will need to be creative and imaginative, which I'm not.
Antwort von WIDEO
vor 3 Jahren
Hi there! Thanks for the review. The idea of the free trial period it's exactly that, that users can try our video editor. For downloading the videos you have to change to the premium (and paid) subscription. Regarding the templates, I can assure you that we have never encountered that issue of a video being duplicated. We have so many different templates and we are always creating new ones that it's almost impossible! Thanks again for the review! All the best
Mauricio M.
Marketing Manager in Norwegen
Verwendete die Software für: 1-5 Monate
TERRIBLE experience
Vorteile:
If you are a student and get the discount maybe. But at the end of the day, I'm biased. I can't see any good.
Nachteile:
I started with the free trial. During this time, they give you full access to all the elements. I decided to download the video and I had the plan to make more, so I went for a basic membership. To my surprise, I didn't have access to any of the elements I used before. So I decided to talk with one of their "happiness customer agents". I explained that I didn't have access to the elements I needed and I requested a refund. After 10 painful exchange of emails, they told me that it was "clearly advertised" what's included. But of course, during the trial, they let you use everything, but once you pay, they limit you.
Antwort von WIDEO
vor 4 Jahren
Mauricio, I'm very sorry for your bad experience with the tool. During the trial period, users can access all features except downloads or uploads to YouTube. Once the trial period ends (as with your case), users access the features based on the plan they choose and if they do not choose any plan they do not have the possibility to continue editing the videos until they upgrade to one of our plans I understand your disappointment when you realized that the plan you chose had less features than the trial (although it included downloads and upload to Youtube), I will pass this to the communication team and product team so that it is better clarified how the process is and there are no other people who are with the same problem than you. Again, thanks for your feedback and I'm sorry for your bad experience.
Luciano M.
Graphic Designer in Argentinien
Design, Selbstständig
Verwendete die Software für: Mehr als 2 Jahre
Excellent product, very recommend.
Vorteile:
- It is very easy to make changes and see them reflected quickly. - Easy to use without previous knowledge of animation.
Nachteile:
It would be nice to be able to add and edit video. I think this would make it a very complete tool :)
Antwort von WIDEO
vor 5 Jahren
Hi Luciano, thank you for the feedback! We are very glad to make your job easier. We¿ve analyzed including filmed video importing feature in the past. However, we¿ve decided to focus exclusively on animated videos since that¿s were we are experts on. Besides we couldn¿t find a good way to perform that kind of files in our tool yet. Notice you can still import animated GIF files (animated icons, filmed gifs videos, screencast demo videos, etc) and work above them with graphics, fonts, and animations. Thanks again!
Mitch D.
Marketing Coordinator in USA
Verifizierter Nutzer auf LinkedIn
Marketing & Werbung, 51-200 Mitarbeiter
Verwendete die Software für: 6-12 Monate
Look at me--the video hero at the office
Kommentare: What I love most about Wideo is the speed. I can crank out a video for our clients in like 20 minutes. That gives me so many options. Holiday party coming up? Let me just slip on Wideo and make a video card. Need a lengthier explainer for your clients? Wideo's got templates that will make the final product look clean and professional.
Vorteile:
I love how easy it is to use. I don't have a video editing background; but ever since I started using Wideo, I'm creating stellar videos at work.
Nachteile:
I wish there were more animation options and presets. Hopefully that's clear. Sometimes, to get the effect I'm looking for I'll have to edit video template slides...I'd love for Wideo to have more robust tutorials and better functionality.
Antwort von WIDEO
vor 3 Jahren
Thanks Mitch for your review! We are glad that you find Wideo easy to use. As you wrote, Wideo can be used by anyone no matter if they have video editing background. We are constantly working on new animations options and presets as in more tutorials. You can check them in our website. Again, thanks for your response!