Was ist Xactly Incent?
Xactly Incent Enterprise ist die führende Sales-Performance-Management-Lösung für Unternehmen. Vom Planentwurf über Berechnungen, Benchmarking, Berichterstattung zu Analytics – Mit Xactly lassen sich die kompliziertesten Vergütungsprogramme einfach verwalten und das fehlerfrei. Performance steigern: Transparenz und Verständnis durch Dashboards und Berichte. Kontrolle übernehmen: Teste in verschiedenen Szenarien und schau dir die Auswirkungen an, bevor Änderungen greifen. Go Mobile: Bring die Motivationskraft von Anreizen auf jedes mobile Gerät der Mitarbeiter.
Wer verwendet Xactly Incent?
Xactly befähigt Unternehmen, die Motivationskraft der Anreizvergütung zu entfalten. Das passiert branchenübergreifend und richtet sich an eine Vielzahl von vertikalen Märkten und Mitarbeitertypen.
Wo kann Xactly Incent bereitgestellt werden?
Cloud, SaaS, webbasiert, iPhone (mobil), iPad (mobil)
Über den Anbieter
Xactly
Ansässig in San Jose, USA
2005 gegründet
Telefon-Support
24/7 Live-Support
Über den Anbieter
Xactly
Ansässig in San Jose, USA
2005 gegründet
Telefon-Support
24/7 Live-Support
Xactly Incent – Videos und Bilder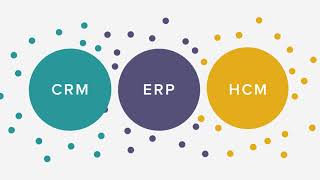 Kosten ähnlicher Produkte wie Xactly Incent vergleichen
Xactly Incent Funktionen
Aussagen zu Entschädigungen
Berichterstattung / Analyse
Bonus-Management
Entschädigungsmanagement
Entschädigungsplan-Modellierung
Gehaltsplanung
Kommissions-Terminplanung
Kommissionsrechner
Provisionsmanagement
Vertriebsplanung
Wirtschaftsprüfung-Management
Alternativen für Xactly Incent
Bewertungen über Xactly Incent
Prashant
Sr. Commissions Analyst & Xactly Admin in Kanada
Verifizierter Nutzer auf LinkedIn
Computer-Software, 1.001-5.000 Mitarbeiter
Verwendete die Software für: Mehr als 2 Jahre
Xactly Incent - A Great Tool for Commissions & Reports
Vorteile:
I am working on Incent for almost six years now. Incent is the best tool for commission calculation. The system provides complete functionality - from credits to commissions to draws, and then running reports/analytics. It offers a lot of functions and customizations required to design complicated commission plans and calculate commissions. I like the new UI for Incent that the team rolled out a couple of months ago. Plus the new changes that the team brings are really good and make the product more usable & friendly.
Nachteile:
At the start of the year, the system requires a kind of fresh set up, which takes quite a amount of time. While I am writing Rules, I need to create a new Order Type or Credit Type, I cannot create it from the Rules page. Instead, I have to go to the specific page to create these Order or Credit Type and then return to the Rules page to write the Rule.
Swapnil
Compensation analyst in Indien
Gesundheit, Wellness & Fitness, 5.001-10.000 Mitarbeiter
Verwendete die Software für: Mehr als 2 Jahre
In Betracht gezogene Alternativen:
Xactly is best software for Commission calculation but some process are really hard to digest
Kommentare: Xactly incent is nice and well-designed tool for commissions calculations.
Vorteile:
1)Starting from User till Quota management it is too good, and does awesome job. 2)Calculation process in dependent on many factors and Xactlty supports most of them today. 3)Analytics is very good which gives clear picture of overall performance. 4)This nov-19 xactly provided free certification which I really appretiate.
Nachteile:
1) I can not do some repetitive task in bulk, which I really do not like about this software, for e.g. i. Initial Quota creation ii.Record deletion (Quota of User, Formulas, Credit and Commission rule) 2) Incentive statements are configuration is allowed up to the extent only, but for specific needs, I cannot do that in Default statement. For e.g. If I want to change the Credit type Lable name in one of the incentive statement it does not allow and it updated all the incentive statements where the same Credit Type is used. 3)Deal by Deal commission setup is hard if we try to do it on own, always need PS team help in that. 4)Also some uploads required .CSV and some .xls file format which is really not good, always need to change the format once the files are prepared.
Heather
Sales Compensation Analyst in USA
Verifizierter Nutzer auf LinkedIn
Sicherheit & Untersuchungen, 201-500 Mitarbeiter
Verwendete die Software für: Mehr als 2 Jahre
Great commissions engine!
Kommentare: I've been an Xactly administrator for the last 5 years and I love the tool! It was easy to learn the navigation and has been a great fit for our commission needs.
Vorteile:
I like the flexibility of setting up commission rules and plans for multiple people with ease.
Nachteile:
I would like to see the pre-built pods on the home page contain more flexibility instead of being as "canned".
Donna
Director, Global Sales Compensation in USA
Computer-Software, 1.001-5.000 Mitarbeiter
Verwendete die Software für: Mehr als 2 Jahre
Xactly Better than Yesterday but still needs to keep getting better
Kommentare: There are things that Xactly does well and once built work very well and that makes the experience pleasurable. Xactly has a nice appearance and once we educate our sales members it is easier for them to follow. It is not intuitive and needs to be explained. Reporting is a challenge for the administrators as well as the Users.
Vorteile:
I think that Xactly has a great look and for the standard commission practices it does well, it is highly valuable.
Nachteile:
A few points for Xactly would be that Xactly still struggles with plan changes or multiple plan changes for an individual sales member and then struggles to manage YTD commissions for folks who have had a few plans. We struggle with gates in Xactly and since commissions are fluid, Xactly needs to be better at looking at YTD as well as monthly and quarterly for these changed folks. Xactly Analytics is a challenge because although it is part of the package, if all my commission data is in Incent, it should be easier to report off of it and it is not. You have to build logic in Analytics to get data that you can see so you end up pulling raw data from Incent and manually creating your reports which makes Analytics less valuable. Difficult logic is something that takes too much time sometimes to work through with external support. There is also no commission rate reporting. As sales cares what rates they get paid at, it is important to be able to track this and like other things, we have to do this manually. Sales looking for YTD data is a challenge because you have to download from Incent month by month. There should be this option for sales as well.
Verifizierter Rezensent
Senior Sales Operation Specialist in USA
Verifizierter Nutzer auf LinkedIn
Marktforschung, 1.001-5.000 Mitarbeiter
Verwendete die Software für: Mehr als 2 Jahre
I am very happy with Xactly
Kommentare: The teams that help us set up Xactly and maintain it are very helpful. We are especially happy with [SENSITIVE CONTENT] help and staying on top of any issues we might have.
Vorteile:
The more you use the system the better you understand it and the easier it is to use.
Nachteile:
A little time consuming when setting up the new years.