Was ist Gong.io?
Gong verschafft dir einen nützlichen Einblick in deine Kundengespräche. Die Anwendung zeichnet automatisch deine Verkaufsgespräche und Besprechungen auf und analysiert sie. Gong ermöglicht dir Folgendes: 1) Verbessere die Vertriebseffizienz deines Teams erheblich. 2) Schließe mehr Geschäfte ab und halte jedes Geschäft bis zum Abschluss auf Kurs. 3) Erhalte klare Einblicke in deinen Markt. Erfahre, warum Vertriebsteams bei Hubspot, LinkedIn und DiscoverOrg von Gong schwärmen.
Wer verwendet Gong.io?
Vertriebs- und Serviceorganisationen, die über Telefon oder Webkonferenzen verkaufen.
Wo kann Gong.io bereitgestellt werden?
Cloud, SaaS, webbasiert, Android (mobil), iPhone (mobil)
Über den Anbieter
Gong.io
Ansässig in San Francisco, USA
2015 gegründet
Erhältlich in diesen Ländern
Australien, Kanada, Vereinigte Staaten, Vereinigtes Königreich
Über den Anbieter
Gong.io
Ansässig in San Francisco, USA
2015 gegründet
Erhältlich in diesen Ländern
Australien, Kanada, Vereinigte Staaten, Vereinigtes Königreich
Gong.io – Videos und Bilder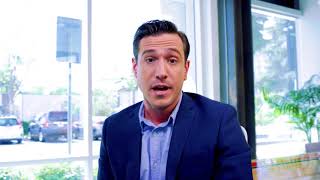 Kosten ähnlicher Produkte wie Gong.io vergleichen
Gong.io Funktionen
Anrufaufzeichnung
Anruftext-Aufzeichnung
Anrufüberwachung
Archivierung & Aufbewahrung
Aufzeichnung
Aufzeichnung bei Bedarf
Automatische Anrufverteilung
Automatische Outbound Dialer
Berichterstattung / Analyse
Beurteilung-Management
Dashboard
Dateitransfer
Dealmanagement
Ereignisgesteuerte Aktionen
Für Vertriebsteams/ -organisationen
Kommunikationsmanagement
Kontaktmanagement
Leistungskennzahlen
Leistungsmanagement
Multi-Channel-Kommunikation
Programmierte Aufnahme
Sentiment-Analyse
Spracherkennung
Trainingsmanagement
Umsatzentwicklung-Analyse
Vertriebsaktivitätsmanagement
Visuelle Analytik
Nick
Sr. Customer Success Manager in USA
Verifizierter Nutzer auf LinkedIn
Computer-Software, 51-200 Mitarbeiter
Verwendete die Software für: Mehr als 1 Jahr
Why work harder when you can work smarter?
Kommentare: I'm solving the problem of me being lazy and inattentive...sometimes. Most of the time, I'm there, listening, ready to crush it. Other times, I see a squirrel out of my window and can't help but watch it do its thing. Like maybe it just found a huge nut or something and it's just snacking away. How can you NOT watch? But then, I miss important info. Gong allows me to watch squirrels AND remember what was said.
Vorteile:
I like that it takes *thinking* out of my job. If I have questions about something a customer said, or something that I said, I can just go to the call, search for it, and find it. It's an absolutely incredible way to keep on top of tasks, while also being able to gain a deeper understanding at any time.
Nachteile:
Again, not a whole lot within the scope of what I use Gong for that I dislike. It does the job exactly how I would want it to be done.
Jon
Senior Account Executive in USA
Verifizierter Nutzer auf LinkedIn
Informationstechnologie & -dienste, 11-50 Mitarbeiter
Verwendete die Software für: 6-12 Monate
Lots of greatness in this product
Kommentare: Gong has really helped our sales team grow by getting our AEs on the same page and continuing to build them into stronger Sales People.
Vorteile:
Gong offers a great recording system that you can do a whole lot more from. We have weekly reviews and the functionality makes it easy to get through in a quick time. The assessments also let us know how we're doing and from a manager to peer aspect review the calls.
Nachteile:
Some time search functionality seems off and logging in has a slow lag to start. Other than that I can't really complain. Those 2 things are really nit-picking too.
Eirik
Product Manager in USA
E-Learning, 2-10 Mitarbeiter
Verwendete die Software für: 6-12 Monate
Gong is great for sales, but not the best for startups
Kommentare: Gong leaves you alone to do your work after you sign up and they don't market too heavily post signup which is fantastic! We currently use Gong to do three things:
- Record user interviews from our product team
- Record introductory calls with prospective clients (we don't have any follow-up calls since our service is transactional)
- Facilitate coaching of our team since our service is coaching based on zoom
Vorteile:
The major thing for our team is unlimited transcription and having a transcription quality that is good enough. Our team benchmarked the software against Google and AWS, and we found out that Gong uses their proprietary transcription software. And it looks like Gong's transcription software has been trained mainly on meeting recordings (zoom) and on telephone calls. We also love the video playback feature in Gong is enjoyable to use. They have features like highlighting works as the speaker talks, seeing each speaker's talk tracks below the player, speed control up to 2.5x for the playback, and a way to minimize the video view to the bottom right of the screen.
Nachteile:
I hate the way gong displays upcoming calls. It's a pain to navigate, and there are no additional details on the upcoming calls. You would think Gong would show the meeting details, especially when you're working with your team and organization, but they don't! Another frustrating thing we found out after signing up was that all our historical recorded calls were not assigned a speaker. Gong does not allow you to assign speakers to calls that you upload to their system. It will automatically assign the speakers as "Phone caller #1" / #2 / #3, etc. All recorded calls before you start using Gong, and any call the Gong recorder does not join (happens a lot) will not be assigned to a team member.
Liza
HR Officer in Jordanien
Erneuerbare Energien & Umwelt, 501-1.000 Mitarbeiter
Verwendete die Software für: Mehr als 2 Jahre
A tool with high capabilities to organize call recording, with distinctive search capabilities
Kommentare: Gong.io is a very inspiring tool, its ability to record calls and allow us to re-listen them always enables us to deeply understand the problems and enables us to track them down and find the best solutions for them in less time. With Gong.io we no longer miss any notes from customers, have integrated records and can easily distribute the workload to the team.
Vorteile:
Gong.io provides a lot of services that help us perform functions with great flexibility, especially its distinctive capabilities of recording and transcribing calls, and providing the ability to review and follow them immediately, which makes you really enjoy listening to almost every call. It ensures that we cover every aspect of the calls, making the process of following up on feedback and requests accurate and comprehensive. Gong's ability to easily locate the conversation you are looking for, through several search options, thus saves a lot of time and is able to access and follow the required recordings at high speed. Gong's many features such as transcription of calls to texts and continuous updates of the call log allow us to accurately document all requests and also know the capabilities of the team to respond.
Nachteile:
Gong.io is a great tool for our business, and it's easy to use; I wish there were more possibilities so we could record all conversations and more automation, so we could complete our tasks more quickly.
Kunal
Co-founder & Design Lead in USA
Verifizierter Nutzer auf LinkedIn
Computer-Software, 2-10 Mitarbeiter
Verwendete die Software für: 1-5 Monate
In Betracht gezogene Alternativen:
Great tool, even for SMBs
Kommentare: I feel like I'm part of the Gong community already 2 months into our journey. I'm learning a lot from their team and excited to be a customer.
Vorteile:
The Gong.io team creates a great experience, from learning and buying, all the way to onboarding and and helping you be successful in using their product to hit your goals. Even as a small customer, I feel like I got white-glove service from [SENSITIVE CONTENT HIDDEN] (sales) and [SENSITIVE CONTENT HIDDEN] (CS). Already in week 1, we're getting so many insights from our call recordings. As we figure out how to sell better to our six new buyer personas, Gong will be invaluable in figuring out our sales playbook.
Nachteile:
The only con in buying is that we didn't have enough people to meet the minimum seats. [SENSITIVE CONTENT HIDDEN] helped us work through this and still get enough value to justify the cost.