Was ist SocialSchedules?
Von Capterra 2017 am meisten empfohlen – OpenSimSim ist eine kostenlose Lösung zur Mitarbeiterplanung für Restaurants, Gastronomie, Einzelhandel oder andere Unternehmen, die Zeitpläne erstellen und mit auf Stundenbasis angestellten Mitarbeitern kommunizieren müssen. Spare Zeit und Geld mit dieser einfachen, aber leistungsstarken Nutzeroberfläche. Mit den kostenlosen Apps für iPhone und Android hältst du alle auf dem Laufenden. Mit über 500.000 Arbeitsstunden, die pro Woche erfasst werden, solltest du dir selbst ein Bild davon machen, wieso die besten Dinge im Leben kostenlos sind.
Wer verwendet SocialSchedules?
Restaurants, Gastgewerbe und Einzelhandel. Die Lösung bietet erweiterte Funktionen für die Verwaltung von Unternehmen und Franchises mit mehreren Standorten.
Wo kann SocialSchedules bereitgestellt werden?
Cloud, SaaS, webbasiert, Android (mobil), iPhone (mobil), iPad (mobil)
Über den Anbieter
OpenSimSim
Ansässig in Melbourne, Australien
2013 gegründet
24/7 Live-Support
Chat
Erhältlich in diesen Ländern
Australien, Kanada, Vereinigte Staaten, Vereinigtes Königreich
Sprachen
Englisch, Spanisch
Über den Anbieter
OpenSimSim
Ansässig in Melbourne, Australien
2013 gegründet
24/7 Live-Support
Chat
Erhältlich in diesen Ländern
Australien, Kanada, Vereinigte Staaten, Vereinigtes Königreich
Sprachen
Englisch, Spanisch
SocialSchedules – Videos und Bilder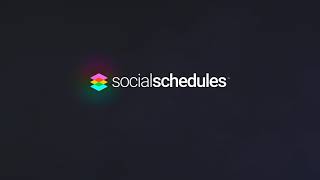 Kosten ähnlicher Produkte wie SocialSchedules vergleichen
SocialSchedules Funktionen
Alarmfunktion / Benachrichtigungen
Ausfallzeit-Management
Automatisierte Terminplanung
Bedarfsplanung
Berichterstattung / Analyse
Berichterstattung und Statistik
Budgetierung/Prognosen
Compliance-Verfolgung
Echtzeit-Aktualisierungen
Echtzeit-Planung
Erinnerungen
Fähigkeiten-Nachverfolgung
Leistungskennzahlen
Lohn- und Gehaltslisten-Management
Mitarbeiter-Datenbank
Mitarbeitereinsatzplanung
Mitarbeitermanagement
Mitarbeiterprofile
Mobiler Zugriff
Online-Stechkarte
Online-Zeiterfassung
Schichttausch
Self-Service Portal
Stechkarte
Timesheet Management
Urlaubsverwaltung
Verfügbarkeit-Management
Zeit & Anwesenheit
Alternativen für SocialSchedules
Bewertungen über SocialSchedules
Carlos
Sales Representative in USA
Verifizierter Nutzer auf LinkedIn
Import und Export, 51-200 Mitarbeiter
Verwendete die Software für: 6-12 Monate
Work hours programming platform for companies
Kommentare: We are sure that Opensinsin, is on a good path to be a platform that provides a service that amalgams with a vital recuse and is the time to help with the needs of people how to manage their time at work and how to dispose Exchange schedules with coworkers and other virtues that allows the Opensisin platform in our case we within the company are grateful to meet their services and thus be able to organize in an optimal way the most valuable resource that for us the time of our employees and thus have more happy and motivated employees and managers when giving them the ideal tool to have their working hours. it resulted in positive changes for the productive development of the company
Vorteile:
In our successful experience with OpenSimSim, I manage to solve an internal problem in the company and to make an hourly schedule of our employees making its use easy, ease of configuration, the configurations are quite clear. The most practical is that they receive the schedules, they are published on their mobile devices in real time, helping to maintain a reciprocal communication, another very appropriate faculty, because it is free for managers and employees, which gives an additional bonus to this platform, that help to companies that have workers for a certain time. OpenSimSim gives its users the power to create a program through proven programming templates where they see staff availability and the hours worked are displayed and are more accurate for our workflow, which seeks to achieve and optimize a Correct performance of our employees, which helps managers avoid inconvenience or confusion in relation to the extra overtime so far you have the virtue of visualizing the budget allocated and thus monitor labor costs in real time to keep track of the budget of The company, another useful and pragmatic virtue, is being able to have contact via chat being able to write messages with employees and management, in addition to being able to install a mobile application from smartphones wherever it is, this innovative application allows employees of our company who make purchases and sales of raw materials or product s finished, maintaining a schedule that can be modified by us
Nachteile:
to our experience with OpenSimSim, and the little that could be highlighted as negative or enhance improvements in the characteristics and capabilities of precarious synchronization, which as a constructive criticism can be enriched between the application of the computer and the Smartphone, for the better performance, contact lists must be optimized for use and all personnel, phone numbers and emails can be accessed to be able to exchange shifts with anyone on the contact list, even if they have a different schedule. Currently, the function of exchange and allocation of these hours since what we have seen is that it is available to those who have a clear availability of hours on the platform. Shift change is very important in all lines and departments, since what is sought is that employees are without worries about how to organize their time for better performance since one of the most valuable resources is time for both growth of the company like that of employees and their free time and how to manage it, in terms of organization when printing schedules, everything should be organized from the platform and thus avoid having to go to Excel and place the calendar information of work are better digestible to the understanding of the employees, also organizing by start date and an end date can illustrate how Anasa does it on her platform just to mention as an example and adapt it to the OpenSimSim platform, also look for ways to automate as well as edit the master lists and a
Verifizierter Rezensent
Owner in USA
Verifizierter Nutzer auf LinkedIn
Essen & Trinken, 11-50 Mitarbeiter
Verwendete die Software für: Mehr als 2 Jahre
In Betracht gezogene Alternativen:
Easy and very useful scheduling tool
Kommentare: Overall every time I've made suggestions or talk to the staff at opensimsim they have been very helpful and quick to resolve any issues I may have.
Vorteile:
It is very useful and easy to copy and paste schedules instead of having to individually do a schedule every week. And it reduces the amount of time it takes for me to have to do schedules for my team of 20 + employees
Nachteile:
The messaging portion of the app would be more useful if it could be sorted by message. As of right now it is a little cumbersome with the messaging and trying to revert back and look up previous messages to my teams.
Robert
Security Officer in USA
Unterhaltung, 10.000+ Mitarbeiter
Verwendete die Software für: 1-5 Monate
Still Has Flaws
Kommentare: Overall it has been a good experience, I say that because my best friend is a software engineer and I know it takes time to work out the bugs in any application or program. That being said there are still a few things about your app that annoy the crap out of me - like getting woke up at 3AM by notifications; AFTER I've already been scheduled when I have other apps (like GroupMe) that enable me to silence all notifications for one hour; two hours; six hours or twelve hours.
Vorteile:
I like the fact that you guys actually respond to negative reviews and take a proactive approach to fixing the bugs. Also like the fact that with this app I can take my pick of available shifts and get scheduled with one click instead of being on the phone for half an hour (Securitas at Universal Studios). That's half an hour of my life that I'm not going to get back and they're not paying me for that time, it's bad enough that they want to pay minimum wage to people with specialized skills (like operating X-ray machines) but then they expect me to waste half an hour of my life; every single day on the phone trying to get scheduled. Over a period of one week that adds up to three and a half hours of my life that they're not paying me for.
Nachteile:
I didn't like the fact that I still get notifications for shifts that aren't even available any more. I'll see a long list of invitations, go through one by one - and not a single one of them is still available. It seems like once a shift has been filled it should fall off of my notifications so that I don't have to click through every single one of them just to find the ONE (if any at all) that are still available. I also don't like the fact that after I've already accepted a shift for tomorrow I still keep getting invitation notifications for shifts that are on the same day as the one I just accepted and these notifications will just keeping coming and keep coming and keep coming and there's no way to shut off the notifications - even JUST for the day that I'm already scheduled. And I shouldn't even have to disable notifications; even for specific days - when the app should already know that I'm already scheduled and don't need to be scheduled again. Our bosses even keep telling us "if you're already scheduled then DO NOT accept the newer shift notifications that come in" because apparently there have been people that accepted one shift - then another one came in that was their preferred shift; they accepted that one two and then it creates a scheduling conflict which is neither good for the employee OR the employer.
Sara
Director of Social Enterprise in USA
Non-Profit-Organisation Management, 11-50 Mitarbeiter
Verwendete die Software für: Mehr als 2 Jahre
My OpenSimSim review
Kommentare: I am so happy with OpenSimSim. We use it very exclusively for scheduling and have reduced greatly the amount of confusion about scheduled shifts experienced by our staff. It is a great way to get a message out to the full staff, and has increased are accountability for publishing schedules.
Vorteile:
I really like how we can make frequent updates/changes to the staff. We are a job training program with shifts going to Managers, temporary interns, and volunteers. I like how convenient it is for users to interface with it. It's very accessible.
Nachteile:
I can't really think of anything. I know sometimes the interface for messages for managers can get cluttered because they are inundated with staff individual and group messages. It might be nice if there was an easy way to sort or archive certain threads or easily click on a user and see all the messages associated with that person.
Sarah
Owner/manager in USA
Essen & Trinken, 2-10 Mitarbeiter
Verwendete die Software für: Mehr als 1 Jahr
In Betracht gezogene Alternativen:
Review
Kommentare: Definitely spend less time scheduling than ever before, which is awesome!
Vorteile:
Ease of use, ease of setup, setup is organized and clear, love that it notifies my staff when I publish a schedule and is integrated with phone platforms/has an app.
Nachteile:
I really really dislike that I have to manually edit "availability" for each new staff member, in order to force them to submit timeoff requests. I also don't like that you can't have an algorithm for time off requests- for example I require two weeks notice for time off requests, and I wish the app would allow me to enforce that, but it doesn't...so instead I have employees submitting time off requests 5 days before which then makes me look like the mean guy when I have to decline a request. I wish open simsim would just allow me to have a setting that removes the ability to request time off if it's less than 14 days from the requested time off date.