Was ist Optmyzr?
Solution wurde entwickelt, um AdWords und Bing-Ads-Konten effizienter zu verwalten, und gibt Einblicke mit Analyse & Reporting. One-Click-Optimierungen und Konto-Workouts helfen dir, schnell Verbesserungen mir deinen PPC-Konten zu erzielen. Automatisierte Reporting-Lösung für AdWords, Bing Ads, Facebook, Google Analytics und benutzerdefinierte Datenquellen.
Wer verwendet Optmyzr?
Suchmaschinen-Marketing-Experten, die PPC-Kampagnen für das eigene Unternehmen oder für andere durch eine Agentur oder Beratung verwalten.
Optmyzr – Details
Optmyzr
2013 gegründet
Optmyzr Kosten
Startpreis:
208,00 $/Monat
Ja, kostenloser Test verfügbar
Keine Gratisversion
Optmyzr bietet keine Gratisversion, aber eine kostenlose Testversion. Die kostenpflichtige Version von Optmyzr ist ab 208,00 $/Monat verfügbar.
Preismodelle
Kostenlose Testversion
Optmyzr – Details
Optmyzr
2013 gegründet
Optmyzr – Videos und Bilder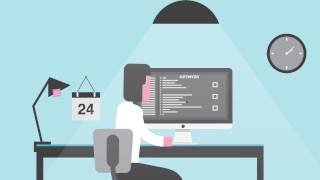 Optmyzr – Bereitstellung und Support
Kundenbetreuung
E-Mail/Helpdesk
FAQ/Forum
Wissensdatenbank
Chat
Training
Live Online
Webinare
Dokumentation
Videos
Funktionen von Optmyzr
AB-Tests
API
Aktivitäts-Dashboard
Analytik / ROI-Verfolgung
Anpassbare Berichte
Betrugserkennung
Budgetmanagement
Daten-Import / -Export
Datenvisualisierung
Drittanbieter-Integration
Echtzeit-Aktualisierungen
Echtzeit-Analytik
Echtzeit-Berichterstattung
Echtzeitüberwachung
Engagement-Tracking
Für PPC-Kampagnen
Gebot-Management
Geotargeting
Geplante / automatisierte Berichte
Kampagnen-Segmentation
Kampagnenanalysen
Kampagnenmanagement
Kampagnenplanung
Keyword-Recherche Tools
Klick-Tracking
Konto-Benachrichtigungen
Konversion-Tracking
Konversionsraten-Optimierung
Leistungskennzahlen
Leistungsmanagement
Mehrere Kampagnen
SEO-Management
Social Media-Überwachung
Stichwort-Nachverfolgung
Trend-Analysen
URL-Generator
Visuelle Analytik
Web-Traffic-Berichterstattung
Web-Traffic-Monitoring
Werbemanagement
Zielgruppen-Targeting
Zielseiten / Web-Formulare
Zielsetzung / Nachverfolgung
AB-Tests
API
Aktivitäts-Dashboard
Aktivitäts-Verfolgung
Angebot in sozialen Medien
Anpassbare Berichte
Anpassbare Vorlagen
Automatisierte Terminplanung
Automatisiertes Veröffentlichen
Berichterstattung / Analyse
Berichterstattung und Statistik
Bildbibliothek
Content-Management
Daten-Import / -Export
Datenvisualisierung
Drag-and-Drop
Drittanbieter-Integration
E-Mail Marketing
Echtzeit-Analytik
Echtzeit-Daten
Engagement-Tracking
Etikettierung
Filtern nach Keyword
Inhalt-Bibliothek
Kalenderverwaltung
Kampagnen-Segmentation
Kampagnenanalysen
Kampagnenmanagement
Kampagnenplanung
Kampagnenplanung
Klick-Tracking
Kommentare / Notizen
Kontaktmanagement
Konversion-Tracking
Kundensegmentierung
Kundenspezifisches Branding
Leistungskennzahlen
Mehrere Kampagnen
Multichannel-Management
Multichannel-Marketing
Nachterminierung
Social Media-Überwachung
Social Performance Management
Social-Media-Integration
Soziale Werbung
Trend-Analysen
Verwaltung mehrerer Konten
Visuelle Analytik
Workflow-Management
Überwachung
API
Abrechnung & Rechnungsstellung
Aktivitäts-Dashboard
Aktivitäts-Verfolgung
Alarmfunktion / Benachrichtigungen
Anpassbare Berichte
Anpassbare Vorlagen
Aufgaben-Fortschrittsverfolgung
Aufgabenmanagement
Aufgabenmanagement
Aufgabenplanung
Aufgabenplanung
Berichterstattung und Statistik
Datei-Verwaltung
Datenvisualisierung
Dokumentenmanagement
Drag-and-Drop
Drittanbieter-Integration
E-Mail-Management
Echtzeit-Aktualisierungen
Echtzeit-Analytik
Echtzeit-Benachrichtigungen
Echtzeit-Berichterstattung
Echtzeit-Daten
Erinnerungen
Etikettierung
Filesharing
Gantt-/Zeitstrahlansicht
Kalenderverwaltung
Kampagnenanalysen
Kampagnenmanagement
Kommentare / Notizen
Kundenmanagement
Kundenspezifisches Branding
Leistungskennzahlen
Priorisierung
Prognosen
Projekt-Nachverfolgung
Projektmanagement
Projektplanung
Projektvorlagen
Projektzeiterfassung
Statusverfolgung
Termin-Fristenmanagement
Vorlagen-Management
Werkzeuge zur Zusammenarbeit
Workflow-Management
Zeitverfolgung
Zugriffskontrollen / Berechtigungen
Überwachung
Amber C.
Inbound Marketing Strategist in USA
Verifizierter Nutzer auf LinkedIn
Marketing & Werbung, 2-10 Mitarbeiter
Verwendete die Software für: Mehr als 1 Jahr
The Best Paid Search Advertising Tools You'll Use
Kommentare: Optmyzr helps us manage our PPC accounts on Google Search Ads on a daily / weekly basis and on a more in-depth monthly basis. Their customizable workouts help our team stay on track with account maintenance while saving us time we would waste doing the same tasks manually. Plus, their support is incredible! I was having an issue in my workouts where I would create two different schedules for my ads. Then when I was using their tool in my workouts to readjust these schedules based on clicks, conversions, etc., I was only able to do one before it would send me along to my next task. I chatted with [SENSITIVE CONTENT HIDDEN] from Optmyzr and a few weeks later, he emailed me back saying "It's done! We'd love to have your feedback!" and they had solved my problem in their platform. I could not believe it!
Vorteile:
Optmyzr has the advanced tools we love when it comes to managing the paid search accounts at our marketing agency. It allows us to make quick easy wins in a client account or take a more in-depth audit approach to making changes. We love the variety of tools it offers and we love the support we receive from the Optmyzr team.
Nachteile:
This is one software where I truly have no complaints. I wish we were able to analyze Bing Ads or Facebook Ads with an Optmyzr level of detail so I'm hoping they expand into these markets soon and allow us to apply their tool set to new platforms.
Jorge P.
Product Trainer in Nicaragua
Marketing & Werbung, 51-200 Mitarbeiter
Verwendete die Software für: Mehr als 1 Jahr
Best PPC Optimization Automator
Kommentare: Optmyzr allows us to create workflows and custom automation to make our work process more efficient. In addition, we have an exceptional support team who is always willing to hear our comments and recommendations and we have the option to submit feature requests. Furthermore, they know PPC, so it is easier and more efficient to talk about strategies, blueprints, and workflows fluently.
Vorteile:
One of the most helpful aspects of the tool is that it loads Google Ads data in real-time and the level of connections that it has with Google's API is powerful and accurate.
Nachteile:
We have a large portfolio in MSFT, we would like to have more integrations and automation available for this network.
In Betracht gezogene Alternativen: Opteo und Marketo Engage
Warum Optmyzr gewählt wurde: The previous provider did not have many automation and optimization features compared to Optmyzr.
Zuvor genutzte Software: Skai
Gründe für den Wechsel zu Optmyzr: They offered a nice free trial period and the support during this phase was superb.
Marketing & Werbung, Selbstständig
Verwendete die Software für: Mehr als 1 Jahr
My Review of Optmyzr
Kommentare: not very good to be honest. I've been a customer for a year or more? I can't remember. The only thing I use your site for is the Optmyzr Express, which I'll add new relevant keywords but most of the times I noticed they are searches in my category that usually misspelled a word or something. Some keywords are good add ons but get very little impressions which I'll have to move to it's own group later on. Then I'll notice that recommended keyword will be back in the recommended option again. It's like a never ending loop, I've done this so many times. I add it, then move it, then delete it, then it's back in the que to add in again. The other features like the gender adjustment or the device bid adjustments are nice touch but sometimes I feel they are way off the mark so I don't even use them now. If I can make a suggestion, you should have weekly group webinars helping people on different discussions. If you do have them, I have never heard about it, but it's free for you and it will help us greatly. Perhaps have an option for private one on one sessions with screen sharing so we can see what you describe. I would say most subscriptions I have like, Ahref, BrightLocal, BuzzStream, Tidio, YouCanBookMe, SpyFu, etc...(there are plenty more I'm signed up with) offer some type of makeover on the dashboard or add new features but have an article to describe how to use that new tool or feature, or they have a video talking about it.. I don't see any of that stuff for you guys.
Vorteile:
Scripts are very helpful. Dashboard is very nice when all accounts are displayed with their spent level. Oprmyzr Express Is Good
Nachteile:
Not user friendly Complex (even for a seasoned SEO/PPC guy who has a lot of other subscriptions!) No real guidance of any sort No good articles/blogs about the industry and how your tools can help No videos explaining how to use the new features or tools. If you do have them, they are probably buried on your YouTube channel, but it should be on your homepage or even a link on the dashboard. The little message that says, "You just saved 45 minutes" is ridiculous, most times it's something very small that I did and suddenly I just saved an hour, it's very exaggerated...
Verifizierter Rezensent
President in USA
Verifizierter Nutzer auf LinkedIn
Marketing & Werbung, 11-50 Mitarbeiter
Verwendete die Software für: Mehr als 1 Jahr
Great Tool to Automate Paid Search Management
Kommentare: We are increasing the productivity of our paid search professionals by redirecting their time away from manual, repetitive tasks to higher value and more strategic ones.
Vorteile:
Optmyzr is a great "second generation" paid search management tool built on AI and machine learning. We enjoy that it automates and enhances many of the day to day and week to week tasks involved with managing a paid search campaign. The customization opportunity is the best feature - it has a of flexibility to be set up per your specific client requirements. Support is also super helpful in ensuring you are taking advantage of the tool.
Nachteile:
Lacks support for non GA/Adwords/Microsoft tracking. If you are not using these solutions to track, it may have less value (ie if you use Adobe for example)
In Betracht gezogene Alternativen: Spaceboost, Opteo, Acquisio, WordStream Advisor, Marin Software und Skai
Warum Optmyzr gewählt wurde: Better features and more customization/automation.
Zuvor genutzte Software: WordStream Advisor
Gründe für den Wechsel zu Optmyzr: Better value for the cost and focused on 2nd generation paid search (ie more than bid management).
Marketing & Werbung, Selbstständig
Verwendete die Software für: Mehr als 2 Jahre
Great Software and Exceptional Support
Kommentare: It enables me to manage a wide range of clients to a very high standards. It does everything I need very well and whilst I have tried other services, Optmyzr gets my choice.
Vorteile:
Wide range of functionality Regular updates and innovation Time saver I can offer a much better service to more clients Support team highly talented and responsive
Nachteile:
Interface is a little dated but the functionality makes this an insignificant issue
In Betracht gezogene Alternativen: Opteo und WordStream Advisor
Warum Optmyzr gewählt wurde: Optmyzr does everything that Opteo does and more plus a good range of reporting tools which look professional.
Zuvor genutzte Software: Opteo
Gründe für den Wechsel zu Optmyzr: Best of breed, support and value for money.