Was ist onalytica?
Onalytica wurde 2009 gegründet und hat sich auf die Bereitstellung von Influencer-Relationship-Management-Software und professionellen Dienstleistungen spezialisiert, um Marken dabei zu unterstützen, Ergebnisse im Influencer-Relationship-Management eins zu eins umzusetzen. Das Unternehmen hilft Marketing-, Kommunikations-, Digital- und PR-Experten dabei, maßgeschneiderte Influencer-Programme zu entwickeln, um Influencer-Aktivitäten stärker automatisieren und optimieren sowie aktuelle Engagement-Chancen wahrnehmen zu können.
Wer verwendet onalytica?
Beauty und Mode, Wohltätigkeitsorganisationen, Energie, Umwelt, Finanzen, Gesundheit, Marketing, Medien, Politik, Sport, Technologie, Telekommunikation, Bildung
Wo kann onalytica bereitgestellt werden?
Cloud, SaaS, webbasiert
Über den Anbieter
Onalytica
Ansässig in London, UK
2009 gegründet
Telefon-Support
24/7 Live-Support
Chat
Erhältlich in diesen Ländern
Vereinigte Staaten, Vereinigtes Königreich
Über den Anbieter
Onalytica
Ansässig in London, UK
2009 gegründet
Telefon-Support
24/7 Live-Support
Chat
Erhältlich in diesen Ländern
Vereinigte Staaten, Vereinigtes Königreich
onalytica – Videos und Bilder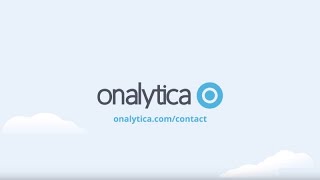 Kosten ähnlicher Produkte wie onalytica vergleichen
onalytica Funktionen
Aufspüren von Influencern
Influencer Relationship Management
Kampagnenmanagement
Konversion-Tracking
ROI-Tracking
Social Media-Überwachung
Alternativen für onalytica
Bewertungen über onalytica
Stuart
Marketing Director in UK
Verifizierter Nutzer auf LinkedIn
Finanzdienstleistungen, 51-200 Mitarbeiter
Verwendete die Software für: Mehr als 1 Jahr
B2B Influencer Marketing Programme
Kommentare: Very collaborative right from Day 1. Some software suppliers are 'hands on' up until the point you purchase the licence and then quickly melt away until renewal day! Onalytica have been completely different, keen to stick with us and help us develop & build our influencer marketing strategy, offering insights and advice along the way. The tool is excellent but the support we have received from he account management team has been critical to our programme's success.
Vorteile:
The insights this software gave us into our existing and potential market influencers was staggering. Onalytica has helped take us from a brand at the periphery of social media interaction with its customers to one that achieves a market-leading share of voice in our category. The flexibility and data-rich content of the tool allows us to quickly and easily display results internally to key stakeholders and keep track of ROI.
Nachteile:
Initially, the cost was a potential barrier as we were not used to spending such sums with external partners (historically our cost base/budget has been kept to a minimum). We had some internal stakeholder management to go through in order to 'sell in' the potential benefits. However, based on the results we have achieved, this has now proven to be extraordinarily good value and worth the spend in terms of our brand reach, resonance and ROI.
Chris
Group Head of Digital in UK
Versorgungsunternehmen, 1.001-5.000 Mitarbeiter
Verwendete die Software für: Mehr als 2 Jahre
Drax
Kommentare: Very positive. I've had a relationship with them going back to soon after they started up and they've always been keen to develop the service in the directions needed by users. Their customer service is always great and compared to some other, also essential tools, I feel Drax really gets good value from it. The price point is set well so that we can justify it in the mix as a secondary social media monitoring service after Brandwatch.
Vorteile:
Email alerts for day-to-day. Ability to add lots of detailed key words. Maps of stakeholders, allowing drill down to see conversations between two people or orgs and discover their perspectives on issues.
Nachteile:
Email alerts would be much more useful if (a) we could see every tweet or blog rather than having to click to see more and more importantly (b) if the HTML emails better optimised for mobile devices -- most people view these on their iPhones in the morning rush hour and it can be pretty hard at times without pinch to zoom.
Marie
Senior Social Media Manager in UK
Non-Profit-Organisation Management, 5.001-10.000 Mitarbeiter
Verwendete die Software für: Mehr als 2 Jahre
Marie Curie - Onalytica Review
Kommentare: It took us a while to really know what we want and confidently brief the Onalytica team. Now with the help of your team, we have a crystal clear plan and are getting a lot more from the tool. After working with your tool for several years I realise the amount of time you really have to dedicate to make it work, even just to make sure other teams are getting the most out of it, as soon as you do you start seeing the fruits of your labor!
Vorteile:
I like the range of ways we're able to get to know each individual influencer and how they relate to our brand through keywords. The alerts are particularly useful. The main perk of working with Onalytica is the support of their staff
Nachteile:
Without training it is hard to find your way around the tool. It's not overly pretty either.
Ryan
Global Digital Relationship Marketing Lead: Influencers, Employee Advocacy & Developer Relations in USA
Verifizierter Nutzer auf LinkedIn
Informationstechnologie & -dienste, 10.000+ Mitarbeiter
Verwendete die Software für: Mehr als 2 Jahre
Onalytica: from spreadsheets to management
Kommentare: Overall my experience has been positive with Onalytica. It's a cost-effective tool and the Onalytica client success team is very responsive and helpful.
Vorteile:
There are several things I like most about Onalytica. For starters, I like how easy it is to see an influencer's network map. In addition, I like being able to be taken directly to a tweet from the software.
Nachteile:
What I like least about Onalytica is (currently) you can only evaluate influencers that are in your program and not in all of Twitter. Also, only being able to use Twitter and personal blogs is limiting to influencer discovery and management.
Verifizierter Rezensent
Head of Content in UK
Verifizierter Nutzer auf LinkedIn
Hausmeisterservice, 10.000+ Mitarbeiter
Verwendete die Software für: 1-5 Monate
Delivering powerful insights that can inform any content marketing strategy
Kommentare: We needed to bolster our content marketing strategy through a partnership and influencer marketing co-creation strategy. We also need to amplify our content via social media and other digital channels through the same. Onalytica was a clear choice for us to achieve both of these outcomes. The support we've received from the team in setting up our pilot influencer relations campaign has been invaluable and we're excited about the prospect of rolling out our new programme and strategy.
Vorteile:
The software is easy to use and intuitive. It allows you to easily identify your key influencers, view them based upon topic and monitor what they say in relation to those topics so that you can respond in a timely fashion. This means you can build effective and engaging content creation into your marketing strategy.
Nachteile:
I would like the connection maps to allow you to drill down into the various connections. The inability to do that is the one piece of the software that doesn't feel innovative.