Was ist PINpoint?
PINpoint ist ein MES (Manufacturing Execution System), das Fertigungsvorgänge 'steuert' und 'überwacht', um eine beispiellose Fehlersicherung zu gewährleisten. PINpoint wird täglich und in der ganzen Welt in vielen Sprachen verwendet, um Kundschaft bei der Optimierung ihrer Fertigungsabläufe zu unterstützen. Zu den Kundschaft zählen Caterpillar, Navistar, Perkins, GM, Ford, Chrysler, Hyundai, Nissan, Toyota, JCI, AWTEC, Magna, Automodular, Arvin Meritor, Benteler, Polaris, Boeing, Mercury Marine und JMC China.
Wer verwendet PINpoint?
Kleine bis mittlere sowie große diskrete Fertigungsunternehmen. OEM- und Tier-1-Lieferunternehmen wie CAT, Navistar, Perkins, Hyundai, GM, Ford, Lear, Chrysler, FIAT, Polaris, Magna und Boeing.
Wo kann PINpoint bereitgestellt werden?
Cloud, SaaS, webbasiert, Windows (Desktop), Windows (On-Premise)
Über den Anbieter
PINpoint Information Systems
1997 gegründet
Telefon-Support
24/7 Live-Support
Chat
Sprachen
Nicht vom Anbieter bereitgestellt
Über den Anbieter
PINpoint Information Systems
1997 gegründet
Telefon-Support
24/7 Live-Support
Chat
Sprachen
Nicht vom Anbieter bereitgestellt
PINpoint – Videos und Bilder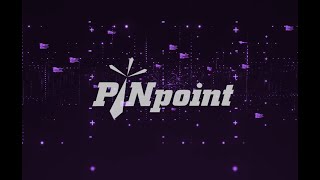 Kosten ähnlicher Produkte wie PINpoint vergleichen
PINpoint Funktionen
Ad-hoc-Berichterstattung
Angebote / Schätzungen
Auftragsmanagement
Automatisierte Terminplanung
Berichterstattung / Analyse
Beschwerdemanagement
Compliance Management
Corrective and Preventive Action (CAPA)
Dashboard
Daten-Connectors
Dokumentenmanagement
Dokumentkodierung & -kontrolle
Geräte-Management
Instandhaltungsmanagement
Inventarverwaltung
Kapazitätsplanung
Leistungskennzahlen
LieferantenQualitätskontrolle
Material-Rechnung
Planung von Materialanforderungen
Produktionsplanung
Prognose
Prädiktive Analytik
Qualitätsmanagement
Risikomanagement
Rückverfolgbarkeit
Strategische Planung
Terminplanung
Trainingsmanagement
Veränderungsmanagement
Visuelle Analytik
Was-wäre-wenn-Analyse
Wichtige Leistungsindikatoren (KPI)
Wirtschaftsprüfung-Management
Alternativen für PINpoint
Bewertungen über PINpoint
Verifizierter Rezensent
Senior Professional Eng Mgr - Controls, Robotics, Traceability, Automation, and Production Support in USA
Verifizierter Nutzer auf LinkedIn
Automotive
Verwendete die Software für: Mehr als 2 Jahre
Excellent Process Control Application allowing the right Mfg role to manage their process scope.
Vorteile:
Strong Process Control with GUI level read across station to station. Tools can be set up in the library that can be used by Process Engineers to manage their process without needing Controls Engineering input and help in most cases.
Nachteile:
Requires increased skill sets in each group working with it but on the positive side easily managed. The application does require a new approach to managing process control. It is not the traditional PLC layer control system. That is not a bad thing, just requires a commitment to move forward with new technology that provides a new set of functional benefits that cant be achieved in traditional PLC layer.
Antwort von PINpoint Information Systems
vor 4 Jahren
Thank You for your review and we agree that the process control capabilities of the PINpoint MES (out-of-the-box) sets our software apart from the competitors. With the ability to control both the human and machine aspects of the assembly line, and the capability to turn off tools and devices and even stop the assembly line, ensures that defective products never get shipped to the customer! We've made the new PINpoint V5 even more easy to use and interpret by utilizing the latest data visualization methods including situational awareness graphics, animations, and videos. V5 MES and V5 ANDON also now include our "Dashboard" app which is a powerful overall equipment effectiveness (OEE) reporting tool. Now you can know exactly how your factory is performing from a website live-streamed from the Cloud. We've made the new PINpoint V5 accessible to any manufacturer small or large and regardless of location. V5 is the ideal first-step in your transition to Industry 4.0 methodologies.
Guillaume F.
Project Manager in Frankreich
Verwendete die Software für: Mehr als 2 Jahre
By implementing PINpoint 6 years ago, we discovered a usefull and robust application
Vorteile:
The software is highly configurable and PINpoint team helped us building our skills to manage it ourself. It provide a lot of functionnalities that can be implemented gradually. Our most used funtionnalities are torque tool control, PLC interface, check lists, quality alerts, andon system with process interlock. The software has proven to be reliable with a very low downtime and when we exceptionally face a critical issue, PINpoint team have been very reactive to handle it and provide a solution. Reporting capabilities greatly improved with last version and it helps to identify process weakness that need to be addressed to improve our productivity.
Nachteile:
Corrections of minor issues are sometimes very long to come and the major upgrades are complexe and can cause some issues.
Antwort von PINpoint Information Systems
vor 4 Jahren
Thank you Guillaume for your valuable feedback, and for sharing your experience with PINpoint over 6 years. We strive to make our software products as easy to use and learn as possible, and as you know we're here 24/7 to support you with your unique manufacturing processes so you and your team can optimize your assembly line and become self-sufficient sooner. The latest version 5.0 of our products called V5 MES (for complete assembly line control and monitoring), and V5 ANDON (for advanced plant floor communications, product tracking and manufacturing monitoring/measurement) feature our most powerful search engine to date, including a live-streaming "Dashboard" app that displays your assembly line overall equipment effectiveness (OEE) in real-time. PINpoint V5 MES and V5 ANDON can be configured on-the-fly from the Cloud in a website on any device, ensuring your continuous improvement initiatives are ongoing so that product quality and assembly efficiency are always maximized.
Stefan W.
Product Manager in USA
Verwendete die Software für: Mehr als 2 Jahre
I have worked with pinpoint for 8 years. Sometimes it difficult to make simple changes.
Vorteile:
I really like how it works with KEPWARE. I also like how you can configure the hardware. The reports and relationships as well as the user management is very nice. I also like the and on aspect. Being able to send messages and quality alert to each individual station as well as being able to decide who can work where are great features.
Nachteile:
Not like the difficulty of the building flow and making changes on it. I also wish I could use an ethernet best I/O module like a phoenix connector without having to have a PLC. Using a smart arm does not work very well when everything is server based. Subscribing and unsubscribing to each tool for every individual tightening on a single step Really slows down the entire system. Overall the network traffic is too much which makes everything very slow.
Antwort von PINpoint Information Systems
vor 4 Jahren
Thank you for your review, we are always keen to hear our customers experience on the functionality and ease of use of PINpoint MES & Andon system software. In our latest V5 software we've built on the pros you list to make an even more powerful error-proofing and business intelligence solution that's essential for any manufacturer to improve quality and efficiency. In reply to your concerns we assume your reference to the build page is our SmartBuild app; it's very likely you're using the old build page (V4.x) which doesn't have improvements now included in V5 making it easier to manage assembly line changes from the cloud. The I/O module comment is not relating to PINpoint and the smart arm comment is unclear - we have not had to improve the way we interface with smart arms. Lastly, according to our Engineering team the system should never be slowing so the cause may be something that's particular to your network or specific tools you're using. Please contact us for 24/7 support.
Jason B.
Torque Technician in USA
Verwendete die Software für: Mehr als 2 Jahre
I have used the Pinpoint application everyday for the past 7+ years.
Vorteile:
This software is great for collecting and storing critical data from assembly lines. You are able to connect many different devices to it like: DC tools, scales, badge readers, scanners, wireless gages, PLC's, and so on. The company is always evolving as well, trying to improve their processes for their customers. They also have very good customer support.
Nachteile:
I don't have anything negative about this software to say at this time. The biggest "Con" that I see are people who want to use the software, but do not take the time to learn how it works. Instead, they will copy programs and guess on certain areas. But, this issue has nothing to do with the software itself.
Antwort von PINpoint Information Systems
vor 4 Jahren
Thank You Jason for being a such a steadfast user of PINpoint software - your experience corresponds with all the users across the World who also work in PINpoint everyday in different languages to build a variety of complicated products. In addition to PINpoint's powerful error-proofing features and benefits, and its ability to monitor and control the assembly line, PINpoint's latest Version 5.0 products represent our most value-added manufacturing execution system (MES), and Andon system software to date; with an industry leading short return on investment (ROI) payback in only a couple/few months. PINpoint V5 provides users the plant floor management tool-set they need to really impact product quality and assembly line efficiency. Contact us to see a live demo of the new performance "Dashboard" app, featuring up-to-the-millisecond overall equipment effectiveness (OEE) live-streamed reports right to your tablet/Smartphone from the cloud, i.e. real-time manufacturing intel.
Logistik & Lieferkette, 5.001-10.000 Mitarbeiter
Verwendete die Software für: Mehr als 2 Jahre
Overall experience with software, installation & support has been positive
Kommentare: Error proofing & assembly build accuracy as well as historical build validation.
Vorteile:
Ease of use, visual queuing, multi-lingual, mature interfacing ability with controllers, tools & print functions.
Nachteile:
There are occasions where software needs to be able to account for network activity and other anomalies and respond in a way that is self-adjusting. (But, as these issues arise they are able to accommodate). We have had to do some database tuning to optimize the DB transactions.
Antwort von PINpoint Information Systems
vor 4 Jahren
Thank you Peter, we appreciate you sharing feedback about your experience with PINpoint's manufacturing execution system. Now available in Version 5 (released 2018), the latest software is even more flexible and scalable than ever to service the needs of all small sized manufacturers [1(+) workstation(s)] to large/enterprise manufacturers [unlimited users, any location]. V5 is the ideal first-step in the transition to Industry 4.0 methodologies and a paperless manufacturing strategy; by first solving the issues that impact profitability, i.e. can you manufacture Quality products Efficiently? We've further improved the Manufacturing Intelligence capabilities in the latest V5 MES & V5 ANDON products to include a live-stream of Overall Equipment Effectiveness (OEE) metrics right to your phone/tablet. The assembly line performance "Dashboard" app is an essential tool to discover cycle/Takt time bottlenecks which otherwise would go unnoticed. Please contact us to learn more about V5.