Was ist HighQ?
HighQ's modern, adaptable, and continuously-learning legal workflow platform delivers an open and scalable foundation, embedded machine intelligence and analytics, and smart integration points with firm-critical applications. Dramatically improve how you plan, organize, track, and complete work more efficiently with personalized client portals and real-time access and insights on legal project work, ready-to-use task lists and templates, and automated workflow-enabled legal process maps.
Wer verwendet HighQ?
Law firms, corporate legal, and government legal
Wo kann HighQ bereitgestellt werden?
Cloud, SaaS, webbasiert, Android (mobil), iPhone (mobil), iPad (mobil)
Über den Anbieter
Thomson Reuters
Ansässig in Toronto, Kanada
2008 gegründet
Telefon-Support
24/7 Live-Support
Chat
Über den Anbieter
Thomson Reuters
Ansässig in Toronto, Kanada
2008 gegründet
Telefon-Support
24/7 Live-Support
Chat
HighQ – Videos und Bilder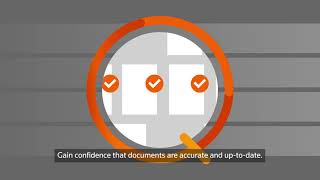 Kosten ähnlicher Produkte wie HighQ vergleichen
HighQ Funktionen
API
Aktivitäts-/Newsfeeds
Aktivitäts-Dashboard
Aktivitäts-Verfolgung
Alarmfunktion / Benachrichtigungen
Anpassbare Berichte
Anpassbare Vorlagen
Anpassbares Dashboard
Archivierung & Aufbewahrung
Audit Trail
Aufgaben importieren
Aufgaben-Fortschrittsverfolgung
Aufgaben-Tagging
Aufgabenbearbeitung / -aktualisierung
Aufgabenmanagement
Aufgabenplanung
Ausgabenmanagement
Automatisierung von Geschäftsprozessen
Bearbeiten in Echtzeit
Berichterstattung / Analyse
Berichterstattung und Statistik
Compliance-Verfolgung
Content-Management
Dashboard
Dateitransfer
Daten-Import / -Export
Datenerfassung und Übertragung
Datenmanagement
Datensicherheit
Datenspeicher-Management
Datensynchronisation
Datenvisualisierung
Diskussionen / Foren
Dokumentenklassifizierung
Dokumentenmanagement
Dokumentenspeicher
Dokumentvorlagen
Drag-and-Drop
Drittanbieter-Integration
E-Mail-Management
Echtzeit-Analytik
Echtzeit-Chat
Echtzeit-Daten
Echtzeit-Synchronisierung
Elektronische Unterschrift
Erinnerungen
Erstellen von Unteraufgaben
Filesharing
Formularverwaltung
Für Juristen
Historische Berichte
Inhalt-Bibliothek
Kalender-Synchronisierung
Kalenderverwaltung
Kommunikationsmanagement
Kontrolle des Genehmigungsprozesses
Kostenverfolgung
Kundenmanagement
Kundenportal
Kundenspezifisches Branding
Leistungskennzahlen
Massen-Upload
Mobiler Zugriff
No-Code
Notizen verwalten
Offline-Zugriff
Optische Zeichenerkennung (OCR)
Portfoliomanagement
Projektmanagement
Prozess-/Workflow-Automatisierung
Rechtsfall-Management
Regelbasierter Workflow
Remote-Zugriff/-Kontrolle
Sichere Dateiansicht
Statusverfolgung
Suchen / filtern
Terminplanung
Verschlüsselung
Versionskontrolle
Vertrags-/Lizenz-Management
Verwaltung von Rechtsangelegenheiten
Visuelle Analytik
Volltextsuche
Werkzeuge zur Zusammenarbeit
Wiederkehrende Aufgaben
Wissensbasis-Management
Wissensmanagement
Workflow-Konfiguration
Workflow-Management
Zugriffskontrollen / Berechtigungen
Marya A.
Director of Innovation Technology in USA
Anwaltskanzlei, 501-1.000 Mitarbeiter
Verwendete die Software für: Mehr als 2 Jahre
HighQ is Easy to Use and Very Versatile
Kommentare: We are building client-centered sites for all of our company clients. We also plan to use this as our intranet and extranet.
Vorteile:
Super easy to use and feature rich. Good customer support. Versatile, no-code software.
Nachteile:
We'd like to see better integration with our legal document management system, more versatility in the dta visualizations.
Antwort von Thomson Reuters
vor 2 Monaten
Hi Marya - Thank you for your great HighQ review! We're pleased to hear that the solution is versatile and easy to use. We will pass along your helpful feedback regarding better legal document management system integration to the product team. We appreciate your continued partnership and for being a valued Thomson Reuters HighQ customer.
David s J.
Sr. Business Analyst in USA
Rechtsberatung, 501-1.000 Mitarbeiter
Verwendete die Software für: Mehr als 2 Jahre
HighQ Collaborate-Exceptional for Internal and External Team Collaboration
Kommentare: I can only provide high praise for the solution - which is simple, robust and elegant - and for support and client success representatives that we work with.
Vorteile:
I and our Firm have used HighQ Collaborate since the fall of 2014 and have found it and the support team behind it to be consistently exceptional. There just isn't any other solution out there that truly measures up for administrators and end-users alike. It is both robust and user friendly. We rarely have to provide end-user training for this solution and have not sacrificed but only gained functionality. Few software solutions measure up to this one.
Nachteile:
I promise that I am just a client and am not on the payroll for TR/HighQ. This solution has very few flaws and TR/HighQ support does a fantastic job of listening to their clients and providing regular updates that are based on user community recommendations. They have excellent systems for this which include an online dev community and a solid knowledgebase that can be searched and referenced. That being said - there is one thing that I still wish they would get right... When creating a "choice list" for an iSheet there isn't an easy way to add a long list of items (something that SharePoint lists do exceptionally well). This would be beneficial if you wanted to create a list of 50 states for a choice list or if you had a client that had 100's of facilities that you wanted to make available in a choice list drop menu. These unfortunately have to be entered individually and manually. Also when adding a new entry (e.g. if a client acquires a new facility) the admin has to add it to the bottom of the list and then manually sort it up to its proper alpha-order spot in the long choice list. These tasks can be time consuming but are usually rare and one-off activities. While they are annoying - they are miniscule concerns and the massive benefits of this tool far outshine these small burrs.
Antwort von Thomson Reuters
vor 4 Monaten
Hi David - Thank you for your positive review of HighQ! It's great to hear that our solution is intuitive for your end-users to reduce the need for training. We will pass along your helpful feedback for a more simplified iSheet "choice list" experience to the product team. We appreciate your continued partnership and for being a valued Thomson Reuters HighQ customer.
Anwaltskanzlei, 11-50 Mitarbeiter
Verwendete die Software für: 1-5 Monate
Decent product
Kommentare: It takes a while to learn to use
Vorteile:
Has some advantages, but overall it has a learning curve.
Nachteile:
It can be pricy for what you get, but you need to use all features for the price.
Emily P.
Program Manager in USA
Informationstechnologie & -dienste, 10.000+ Mitarbeiter
Verwendete die Software für: Mehr als 2 Jahre
Can't live without it!
Kommentare: Our overall experience has been hugely valuable to our department. It has saved our team hundreds and hundreds of hours over the years and we can't imagine going back to the way we worked before.
Vorteile:
We use this software to automate client intake and to generate Official Rules for game promotions. It has enabled our team to handle our large workload in a faster, more efficient, and streamlined way than ever before. We love being able to have a plain-language, easy to understand, questionnaire that still gets us the information we need to populate legal documentation and our clients love it too! Utilizing business rules for different templates allows us to calibrate and spot higher-risk legal issues and ensure we are spending our time on higher business value programs.
Nachteile:
We have had a great experience with Contract Express and there really aren't many negatives. To new users, I would say that the coding can take some time to learn if you are going to do it yourself. There are also some limitations in the design/flow/customization of the questionnaire but it's things that would be more "nice to have" and are not a requirement to using this software successfully.
Antwort von Thomson Reuters
vor 2 Jahren
Dear Ms. Peck, Thank you or your glowing review of Contract Express! We are elated to hear the software has enabled greater efficiency for you internally and for your clients as well. Thank you for being a valued Contract Express customer!
Maria K.
Senior Paralegal in USA
Internet, 501-1.000 Mitarbeiter
Verwendete die Software für: Mehr als 1 Jahr
Great software!
Kommentare: Digital River has very complicated contracts. This tool has helped us and our sales team more easily, efficiently, and quickly generate their own contracts, with all of the right reviews and approvals to ensure full compliance.
Vorteile:
The ability to (1) easily generate complex contracts; (2) the negotiation feature to ensure all changes are caught and accounted for; (3) the manner in which generated contracts are able to be routed for approval to different individuals/teams, if/when it is required; and (4) the great help and support from their customer service team.
Nachteile:
It is a little difficult to learn how to create contract templates without some training.
Antwort von Thomson Reuters
vor 2 Jahren
Hello Ms. Kouchis, Thank you very much for your positive review of Contract Express. We are delighted to hear it's been instrumental in self service contract creation while ensuring compliance as well! Thank you for being a valued customer!