Was ist Magnolia?
Magnolia ist ein Headless Enterprise CMS für die moderne und modulare Digital Experience Plattform. Dank seiner API-first-Architektur bietet Magnolia eine hohe Skalierbarkeit und Integrationsmöglichkeiten, sowie eine große Benutzerfreundlichkeit und Flexibilität rund ums Experience Management. Verbinden Sie Daten aus beliebigen Quellen, verwalten Sie Content in jeder Form, veröffentlichen Sie auf jedem Gerät: Mit Magnolia arbeiten Marketer dank einer leistungsstarken und intuitiven Bearbeitungsoberfläche schneller, während Entwickler eine leichtgewichtige und flexible Lösung genießen.
Wer verwendet Magnolia?
Weltweit führende Unternehmen wie New York Times, Generali, Avis und Atlassian vertrauen auf Magnolia, wenn es um maximale Zuverlässigkeit, schnelle Projektimplementierung und die Erstellung außergewöhnlicher Omnichannel-Erlebnisse geht.
Magnolia – Details
Magnolia
1997 gegründet
Magnolia Kosten
Startpreis:
Nicht vom Anbieter bereitgestellt
Ja, kostenloser Test verfügbar
Ja, Gratisversion verfügbar
Magnolia bietet eine Gratisversion und eine kostenlose Testversion.
Kostenlose Testversion
Magnolia – Details
Magnolia
1997 gegründet
Magnolia – Videos und Bilder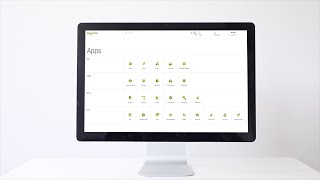 Magnolia – Bereitstellung und Support
Kundenbetreuung
E-Mail/Helpdesk
FAQ/Forum
Wissensdatenbank
Telefon-Support
24/7 Live-Support
Chat
Einsatz
Cloud, SaaS, webbasiert
Mac (Desktop)
Windows (Desktop)
Linux (Desktop)
Windows (On-Premise)
Linux (On-Premise)
Training
Persönlich
Live Online
Webinare
Dokumentation
Videos
Andrew E.
Managing Director in UK
Verifizierter Nutzer auf LinkedIn
Computer-Software, 11-50 Mitarbeiter
Verwendete die Software für: Mehr als 2 Jahre
Our go-to CMS platform
Kommentare: Our primary goal is unifying data and making it easy for clients to manage their various pieces of data and assets which are often scattered across various systems. Having a centralised interface with one set of logins and where applicable one set of design templates makes it easier to extend applications and keep things tidy. We also don't have to put a lot of effort in to infrastructure as the system performs pretty well without having lots of additional reverse proxies and caches in place. It just works. That's all we and indeed our clients want.
Vorteile:
We implement a number of different CMS platforms and the team have been doing this for over twenty years. Magnolia is a system we keep coming back to because it's reliable, easy to work with and contains the right balance of features to help us give clients the functionality they want without adding extraneous features. For an enterprise grade system, it's also pretty good from a budget point of view. Our clients respond positively to the intuitive interface and that means a lower support overhead for us.
Nachteile:
Up until the last year or two, the company were not particularly customer or indeed integrator friendly. Thankfully this has since changed.
Joaquin A.
Software engineer in Spanien
Informationstechnologie & -dienste, Selbstständig
Verwendete die Software für: Mehr als 2 Jahre
Clean and high performance open source CMS
Kommentare: I met Magnolia because I was required for a company to evaluate it. I started from the commercial website of Magnolia and it was enough to create the POC and deploy the product in a few time.
Vorteile:
From the point of view of a software engineer what I like more is the architecture and design of the product - it is simple and brilliant - and also the cleanliness of the code and the usage of design principles and recommendations for Java developing. The above pros allows Magnolia to be robust, reliable and at the same time dynamic and flexible because it is really easy to customize and adapt the product to the requirements of the installation. As standard java product it is really easy to deploy it in any IT infrastructure: cloud, cluster of dockers, on premise etc. Another feature I like is headless that allows you to integrate Magnolia with other services to consume and expose contents from/to other services or systems. As a user, Magnolia is simple to use and easy to learn - it remembers me the "Kiss" principle - and full of features that helps content editors.
Nachteile:
The community of Magnolia is active but It is small, there is a lot of help and docs from official community but non-official or partners are not so involved.
In Betracht gezogene Alternativen: Liferay DXP
Warum Magnolia gewählt wurde: The following issues with the current product: low performance, lack of documentation, bugs and poor support. It was a proprietary product and it was not possible to customize or even improve it.
Gründe für den Wechsel zu Magnolia: Main reason was that it is Open source and easy to customize. The usage of java as programming language was also important. The modular design of magnolia allowed to integrate Magnolia better inside the infrastructure. Headless skills. Magnolia had better performance than alternative products.
Antonio josé M.
Arquitecto - Jefe de equipo in Spanien
Verifizierter Nutzer auf LinkedIn
Internet, 10.000+ Mitarbeiter
Verwendete die Software für: Mehr als 2 Jahre
Buen producto para los proyectos adecuados
Kommentare: Mi experiencia en general es buena, es un producto muy valido para realizar proyectos web que tengan una serie de caracteristicas bastante claras. Es un jugador de nicho que intenta expandir el terreno de juego.
Vorteile:
Su interfaz es intuitiva y sencilla. Su arquitectura admite una profunda personalización ajustandose a las necesidades de cada cliente. Su API para gestionar contenidos es de las mejores en productos de este tipo. El renderizado de las páginas es bastante sencillo y ajustado; no tener que lidiar con trozos de HTML inyectados por el CMS es una ventaja a la hora de integrar todas las partes. Su rendimiento es bastante bueno para ser un CMS basado en Java. Su apuesta por el desarrollo Front como alternativa viable para casi todo es un acierto mayusculo que permite ahorrar tiempo de implementación.
Nachteile:
SI bien en las opciones en las que es bueno es mejor que la mayoria de competidores tecnológicamente equivalente, no es buena opción para proyectos que no estén dentro de su rango natural de actuación. La curva de dificultad a la hora de realizar implementaciones crece exponencialmente en cuanto te sales de lo que ofrece el producto. No tiene una comunidad amplia que te ayude o de soporte. No tiene un marketplace amplio que te permita reutilizar desarrollos. No tienen demasiados conectores para integrarse con otros softwares.
In Betracht gezogene Alternativen: WordPress, Liferay DXP und Drupal
Warum Magnolia gewählt wurde: En los proyectos en los cuales MagnoliaCMS es bueno es mejor que Liferay DXP
Zuvor genutzte Software: Liferay Portal
Gründe für den Wechsel zu Magnolia: Combina mejor seguridad y soporte que las alternativas PHP y mas sencillez de implementación que las alternativas Java en aquellos proyectos que están dentro de su rango de actuación.
Leigh W.
Managing Director in UK
Internet, 11-50 Mitarbeiter
Verwendete die Software für: Mehr als 2 Jahre
Why Magnolia
Kommentare: Running an Agency Magnolia stands out because of the ease of use, empowerment and speed of development, 3 things which are important in ensuring client deliveries and retaining customers.
Vorteile:
When evaluating CMS's it is important to consider the end user needs, the people that will be using it on a day to day basis. Whilst having all of the Enterprise features Magnolia wins on ease of use, logically laid out the user interface empowers content editors, and authors to get on with telling stories and day to day marketing/merchandising of the website whether Ecommerce or B2B. Add to ease of use features like campaign management and personalisation along with open integration and tools then the platform becomes very powerful.
Nachteile:
Like most Enterprise CMS platforms there is a lot of functionality under the bonnet and it requires expertise to ensure that the approach taken for a particular part of a site development is the right one, but once selected provides a firm foundation to build upon.
In Betracht gezogene Alternativen: Content Hub
Warum Magnolia gewählt wurde: Often switching clients onto Magnolia as the open framework and empowerment tools makes it easier to deliver client requirements.
Gründe für den Wechsel zu Magnolia: ease of use, speed of implementation, openness
Ricardo B.
Senior Content Manager in Ukraine
Internet, 2-10 Mitarbeiter
Verwendete die Software für: Mehr als 1 Jahr
Magnolia CMS provides a great digital experience
Kommentare: Magnolia CRM was a great complement on our current content management infrstructure. Thanks to its highly modular structure we could implement it with ease.
Vorteile:
Magnolia has an extremely modular structure that enabled it to be integrated to our current business management infrastructure. Magnolia helps us to deliver our central content any end user distribution channel.
Nachteile:
Magnolia is really an extemely huge CRM that requires a considerable amount of time and efford to have an expertise on all features of the platform.
In Betracht gezogene Alternativen: SmartTouch ECM
Warum Magnolia gewählt wurde: Magnolia CRM was a better option in terms of ease of integration to our existing business management infrastructure.
Zuvor genutzte Software: SmartTouch ECM
Gründe für den Wechsel zu Magnolia: Magnolia CRM had more modular structure and this was the key point that effected our decision.