Was ist Rhino Fleet Tracking?
Neu Tankkartenintegration Rhino Fleet Tracking optimiert die Flottenleistung für Unternehmen jeder Größe. Der Fuhrparktracking-Service (nur 16,95 $ pro Monat ohne Vertrag) mit Rhino Fleet Tracking bietet dir GPS-Tracking-Geräte, Flottenverfolgungsservice und eine Online-Anwendung, die über einen Computer-Browser oder dein Android- oder Apple-iOS-Gerät verfügbar ist. GPS-Tracking-Service: Berichte einschließlich Ausnahmen, Geschwindigkeit, Standort, Serviceaufzeichnungen, Orientierungspunkt, Meilen nach Bundesstaat für IFTA, Fahrer-Betriebsstunden.
Wer verwendet Rhino Fleet Tracking?
Vollständiges Fuhrparktracking-System mit A+-Bewertung für Flotten jeder Größe. Keine Verträge für einen einfachen und schnellen Start von GPS-Tracking oder -Übergang von einem anderen System.
Wo kann Rhino Fleet Tracking bereitgestellt werden?
Cloud, SaaS, webbasiert, Android (mobil), iPhone (mobil), iPad (mobil)
Über den Anbieter
Rhino Fleet Tracking
Ansässig in Argyle, USA
2007 gegründet
Telefon-Support
24/7 Live-Support
Chat
Erhältlich in diesen Ländern
Vereinigte Staaten
Über den Anbieter
Rhino Fleet Tracking
Ansässig in Argyle, USA
2007 gegründet
Telefon-Support
24/7 Live-Support
Chat
Erhältlich in diesen Ländern
Vereinigte Staaten
Rhino Fleet Tracking – Videos und Bilder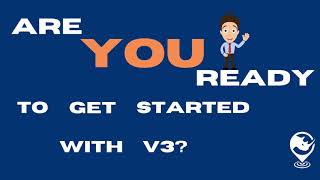 Kosten ähnlicher Produkte wie Rhino Fleet Tracking vergleichen
Rhino Fleet Tracking Funktionen
Alarmfunktion / Benachrichtigungen
Echtzeit-Aktualisierungen
Echtzeitüberwachung
Fahrer-Management
Fahrzeug-Nachverfolgung
Fahrzeuginformationen
GPS
Geofencing
Geografische Karten
Geolokalisierung
Historische Berichte
Inspektions-Management
Instandhaltungsmanagement
Kostennachverfolgung
Kraftstoff-Management
Kraftstoff-Nachverfolgung
Kundendienst-Historie
Mitarbeitermanagement
Mobiler Zugriff
Routenoptimierung
Routenverlauf
Routing
Statusverfolgung
Transportmanagement
VIN-Suche
Verfolgen von Vermögensanlagen
Versandmanagement
Vorfall-Berichterstattung
Wartungsplanung
Alternativen für Rhino Fleet Tracking
Bewertungen über Rhino Fleet Tracking
Verifizierter Rezensent
Owner / Operator in USA
Verifizierter Nutzer auf LinkedIn
Unternehmensberatung, 2-10 Mitarbeiter
Verwendete die Software für: Mehr als 1 Jahr
Solid GPS System with Good Reporting
Kommentare: I have used Rhino Fleet Tracking with one of my largest clients for the past year and it is hands down an excellent GPS system. It shows the management staff how fast drivers go (average speed), the top speed they drove, if they like to slam on their brakes and so much more. We can see if they are leaving their trucks on or turning them off while on job sites, I mean it gives us a lot of information. In the end it is much better and stores more data than other GPS systems we have used. It does eventually appear to drop data out of their system allowing you to only run reports for the last 6 months or so, but that said it is way better than the other system we used that only allowed us to look at roughly 45 days of historical data and was much more expensive. All in all I definitely think it is worth a look for anyone serious about tracking their vehicles with GPS.
Vorteile:
- Excellent GPS system with great built-in reporting - Easy to see trucks in the field and get live data from what is going on - Can filter and isolate vehicles or drivers through filters - Allows you to review prior days and see driver routes on a map to increase efficiency - Reports can be exported in Excel and other formats for archiving and importing into other custom reports/tracking systems
Nachteile:
- All data from the system does not appear later so you need to download the data you want to keep to view it years later. It does give you a really good time frame but eventually the data seems to drop out where you cannot get it anymore.
Bau, 11-50 Mitarbeiter
Verwendete die Software für: Mehr als 2 Jahre
Best Fit for Plumbing Service Company
Kommentare: after working with several other vendors of fleet tracking over the last 20 years, I have seen/experienced a lot of different systems and the differences between the system..... lucky for me, when i relocated to SC for another opportunity at One Call Plumbing, I was fortunate to find Rhino while searching tracking solutions. you see, even tho i had used 4-5 other ones, i was still on the hunt for one..... so very lucky to have found Rhino.... since then, I used them on another shop I owned / aquired in NC, had several industry friends convert over to "my people" aka Rhino and will not stop using or referring Rhino.... my only fear would be that one day they would for some crazy reason stop offering their service, sell to another vendor, or change something that would make this tracking solution dream end....seriously.... it is so very refreshing to NOT have to worry about fleet tracking - I never have issues or concerns - dispatch and managment use it 24/7 and there are no issues ever !! lotsa love for Rhino !!
Vorteile:
this is by far the best system i have found over the last 20 years of running service companies, great value for product, easy to install, software easy for dispatch team, maint records/reminders neat,simple,clean and the tech support if ever (maybe 2x in 5years) was OUTSTANDING as they get it up and running super fast. The cost is also amazing, super affordable, has allowed me to put trackers where I would normally "hold off" on prior tracking vendors due to cost....this keeps us current, safe, productive and running smooth. My operations would absolutely be less productive if we were not with Rhino..... Rhino for Life !! Thank you to all the Rhino Team Members - you are making a super positive difference with One Call Plumbing and I would bet the other clients of yours would agree 100%
Nachteile:
none, seriously, I can not think of anything that would be a "con" or even suggestive improvement..... keep up the good work Rhino ! and Thank You !!
Verifizierter Rezensent
Senior Project Management Consultant in USA
Verifizierter Nutzer auf LinkedIn
Bau, 11-50 Mitarbeiter
Verwendete die Software für: 1-5 Monate
Disappointed and cancelled service after just a few weeks
Kommentare: The whole thing was an abject failure. We cancelled the service and will be sending all hardware back.
Vorteile:
Unfortunately there were no aspects of our experience that met this "like" criteria. The initial sales conversations were great. We believed we were getting a solid platform for our asset management solution. I believe the base GPS tracking is functional and it did provide the fundamental data.
Nachteile:
No clear expectations were communicated. After sale communications and support was some of the worse ever experienced. Units were to be configured and were not. 3 of 4 provided battery powered units never did work. Wiring was sketchy and we were not informed that the wiring harnesses were taped together "as a guide". The iButton key fob serial numbers were also pre-populated incorrectly. Driver IDs were never reported in most areas. Issues were never resolved in a timely fashion and Rhino didn't initiate communication regarding status, we always had to contact them to find out what was going on. When we said we would terminate service there was no hesitation or offer from sales, support or their Director of Operations regarding possible remediation, just - OK send it all back.
Antwort von Rhino Fleet Tracking
vor 3 Jahren
Jeff, We let you down and acknowledge that we underperformed in numerous ways on your transaction. We are analyzing what went wrong and making immediate and longer term changes to processes, product, and our communications. Our CEO sent you an email and would like to follow up with you regarding how we leave you in the best possible situation. He'd love to hear from you at your earliest convenience so he can provide you the best possible resolution.
Melissa
Office Coordinator/HR in USA
Elektrische/elektronische Fertigung, 11-50 Mitarbeiter
Verwendete die Software für: 6-12 Monate
In Betracht gezogene Alternativen:
Knowledgeable Sales and Tech Staff who work together in tandem to make a Great Product
Kommentare: If you have been on the fence about whether to try fleet tracking devices, then I would absolutely try this one. If you are in contracts and getting charged for extra and extra and don't get to talk to real people that have solutions immediately, then you need to switch. Easy to install. Easy to Track. GREAT PRODUCT and STAFF!
Vorteile:
We are small, but growing business. You don't know when the ups and downs can happen with staff, jobs, and business in general, but Rhino Fleet has pricing plans and the ability to adapt to those all those achievements and struggles without trying to take extra money from your business by making you sign contracts and buy out contracts. We have used this service for just shy of a year. We started with 4 and added 2 more. Product works great and the Rhino Fleet STAFF answers any questions, issues, or concerns with a superior sense of urgency and care (and it's also usually the same people you are talking to *super plus). Great buy for us.
Nachteile:
I would make sure that when you sign up to be sure to look at the real time refresh you sign up for. They have various levels of refresh, which understandably will cost different prices, but I missed that somewhere when we first signed up and didn't realize we were on a 2 minute lag, instead of 30 second lag. When I discovered this the staff was more than willing to help get us to the right place we wanted to be real-time. There are a couple glitchy items with the newest app, but if you call the service/tech team they will tell you exactly what to do and you will NOT be transferred several times and the problem is resolved immediately.
Automotive, 501-1.000 Mitarbeiter
Verwendete die Software für: Mehr als 2 Jahre
Friendly Staff, Fantastic Service, Tremendous Uptime. You could not ask for better service.
Kommentare: Tracking more than 500 drivers across the United States
Vorteile:
Tools that easily allow us to track our drivers in real time and even allows us to see if there's anything amiss with their vehicles.
Nachteile:
Saying there's something that I like least about Rhino's product is like asking what you like least about your favorite dessert. You really can't not like something about it... except the calories. Rhino spoils us on our services. Running drivers in the hundreds out in the field there will be times when tracking services go down (anyone in the tech field can tell you this, it's just a fact of life) however, Rhino responds to these issues whether they be in the middle of the afternoon on Wednesday or three in the morning on a Sunday. They recognize and find the issue and get it fixed rapidly. So I'm spoiled. Coming to expect that level of professional courtesy from every vendor we work with leaves me sorely disappointed.