Was ist ShipStation?
Webanwendung für Versand und Bestellung, die mit über 150 Versandunternehmen, Marktplätzen/Einkaufswagen und mehr verbunden ist. Automatisiere Aufgaben und drucke Aufkleber via Stapeldruck.
Wer verwendet ShipStation?
ShipStation ist eine webbasierte Versandsoftware für Multi-Channel-Händler*innen. Alle, die auf mehreren Plattformen (eBay, Amazon usw.) verkaufen und physische Waren versenden, können Zeit und Geld sparen.
Wo kann ShipStation bereitgestellt werden?
Cloud, SaaS, webbasiert, Mac (Desktop), Windows (Desktop), Android (mobil), iPhone (mobil), iPad (mobil)
Über den Anbieter
Shipstation
Ansässig in Austin, USA
Telefon-Support
Chat
Erhältlich in diesen Ländern
Australien, Kanada, Vereinigte Staaten, Vereinigtes Königreich
Über den Anbieter
Shipstation
Ansässig in Austin, USA
Telefon-Support
Chat
Erhältlich in diesen Ländern
Australien, Kanada, Vereinigte Staaten, Vereinigtes Königreich
ShipStation – Videos und Bilder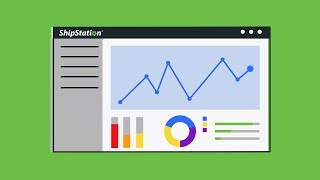 Kosten ähnlicher Produkte wie ShipStation vergleichen
ShipStation Funktionen
3PL-Management
Alarmfunktion / Benachrichtigungen
Artikelverwaltung
Auftragsabwicklung
Auftragserfassung
Auftragsmanagement
Auftragsverfolgung
Berichterstattung / Analyse
Bestandskontrolle
Bestandsoptimierung
Bestandsprüfung
Bestandsverfolgung
Bestell-Management
Drittanbieter-Integration
E-Commerce-Management
Etikettendruck
Inventarverwaltung
Kostennachverfolgung
Kundendatenbank
Lieferanten-Management
Lieferpreisberechnung
Mobiler Zugriff
Multichannel-Management
Nachbestellungen verwalten
Produktkennzeichnung
Prognose
Retourenmanagement
Routing
Sendungsverfolgung
Statusverfolgung
Suchen / filtern
Terminplanung
Transportmanagement
Verkaufsprognose
Versand auf dem Landweg
Versand-Management
Versandetiketten
Versandmanagement
Versandservice-Integration
Webseitenintegration
Wiederkehrende Bestellungen
Alternativen für ShipStation
Bewertungen über ShipStation
Joe
President and Board Member
Verifizierter Nutzer auf LinkedIn
Unterhaltung, 2-10 Mitarbeiter
Verwendete die Software für: 1-5 Monate
Really beats the other options!
Untertitel auf Deutsch sind im Videoplayer verfügbar
Justin
Business Owner in USA
Verifizierter Nutzer auf LinkedIn
Lagerung, 2-10 Mitarbeiter
Verwendete die Software für: Mehr als 2 Jahre
In Betracht gezogene Alternativen:
ShipStation Is the Best e-Commerce Shipping Tool!
Kommentare: ShipStation was an excellent tool to help grow my small business. I am able to see orders from multiple stores that I operate. I have shipped over 20,000 items and I am still shipping products using ShipStation. The
Vorteile:
It is by far the best e-Commerce tool for shipping and logistics. It helped me grow and run my business immensely. I was able to easily plug in the stores that I operate and it worked like a charm. It populated all the orders without any problem. I also liked the shipping discounts that it provided, as well.
Nachteile:
I found it a little clunky to use at first. I had trouble navigating the orders. It is really a warehouse type of tool which I had to get used to. I had to learn to how to navigate using the software which didn't seem as intuitive as shipping on eBay or Etsy, for example.
Marcos
Director of E-Commerce in USA
Verifizierter Nutzer auf LinkedIn
Verpackung und Container, 11-50 Mitarbeiter
Verwendete die Software für: Mehr als 2 Jahre
Shipstation no matter how big or small
Kommentare: We have been using shipstation for about 2 years and we do not plan on switching anytime soon.
Vorteile:
Shipstation is great for our warehouse associates as they see our orders come in and even provide status updates on how long the shipment has been in the queue. It is also great for even providing Sales Reports and Shipping reports.
Nachteile:
There was a bit of a learning curve for Shipstation for our specific standard operating procedure but it works regardless.
Bryan
Operation Coodinater in USA
Logistik & Lieferkette, 11-50 Mitarbeiter
Verwendete die Software für: Mehr als 2 Jahre
Shipstation is great software for the price, but it has its limitations
Kommentare: Shipstation is great, but as you scale out your business you will most likely need to move to a more robust WMS. For many start up companies that do not have a lot of inventory or a high volume of SKU's, Shipstation will provide a powerful tool that can help speed up fulfillment and release many of the frustration of shipping product while not costing you huge amounts of money.
Vorteile:
Shipstation is great for companies that are looking for a label printing solution for there shopping carts. Shipstation is able to handle high volumes of orders and allows for labels to be pre-printed, which can greatly increase the fulfillment time. There are pretty good filtering options that can lead to more efficiencies when printing that can save time with your fulfillment team. Shipstation integrates with many different platforms fairly seamlessly, which allows for more diversity in the ever growing number of platforms that are out there. They are also constantly adding new platforms that can integrated with. I think the fact that this software is user friendly and efficient in its design makes this software a worthwhile investment for those that need a better shipping solution.
Nachteile:
The issues that we have run into with this software as we have scaled to processing over 3000 shipments a day are too many holes which can cause many opportunities for errors, processing speeds, and lack of flexibility. When you are processing up to 3000 orders a day problems flesh themselves out quickly. One issue that has arisen is the inability to hold people accountable when errors occur. For example, since the labels are pre-printed there is not a simple to way to know who misshiped an order when it is sent incorrectly to a customer. On top of that, since the labels are pre-print there is no way to verify through software on the outbound that a shipment is correct. You have to trust that your team is packing order correctly, which is guaranteed to cause problems regardless. There is also the possibility that labels can be double printed or not printed at all since labels are processed and then a PDF is created to print orders. This has been costly for us an multiple occasions, which is hardly preventable no matter who you have printing. Due to the fact that Shipstation is cloud based this can cause issues with processing speeds. We have seen hang ups (especially on Mondays) that cause the whole team to be slowed down due. The other issue with cloud based system is the lack of flexibility for Shipstation to be customized to how you would like it. If changes are made they have to be made globally, which can take a while or just simply cannot happen altogether.
Sherri
General Manager in USA
Sportartikel, 2-10 Mitarbeiter
Verwendete die Software für: Mehr als 2 Jahre
Small business with small packages
Kommentare: We have used ShipStation for several years and have no intentions of moving away from it.
Vorteile:
Once it is set up with all of your products it rolls along without much attention. I also like the variety of reports I can pull.
Nachteile:
They no longer have account managers so customer service can be a challenge.
Pharmazeutika, 201-500 Mitarbeiter
Verwendete die Software für: 6-12 Monate
Perfect product for managing orders and shipments for online retailers
Kommentare: We wanted a platform which we can use for order processing, shopping cart and shipments. The platform helps is in many different levels.
Vorteile:
It is very easy to use with a great user interface. The product integrates with almost every third-party platform, we have BigCommerce and it works perfectly fine for us. When you upload the products in ShipStation to your online store, all the products are automated for selling and you get the ease of managing them on the platform for processing the orders, everything else is taken care of by ShipStation.
Nachteile:
On and off you do get issues with tracking the deliveries and getting the up-to-date real-time tracking but again would not blame ShipStation for all of that as you can manually check them on the couriers' site.