Was ist Cloudflare?
Cloudflare Inc. ist das führende Unternehmen für Webperformance und -sicherheit, das zum Aufbau eines besseren Internets beiträgt. Heute betreibt das Unternehmen eines der weltweit größten Netzwerke (mit mehr als 100 Rechenzentren), das monatlich mehr als 10 Billionen Anfragen verarbeitet. Dies sind fast 10 % aller Internetanfragen, von denen weltweit mehr als 2,5 Milliarden Menschen betroffen sind.
Wer verwendet Cloudflare?
Cloudflare beschleunigt und schützt Millionen von Websites, APIs, SaaS-Dienste und andere mit dem Internet verbundene Eigenschaften.
Wo kann Cloudflare bereitgestellt werden?
Cloud, SaaS, webbasiert
Über den Anbieter
Cloudflare
2009 gegründet
Telefon-Support
24/7 Live-Support
Chat
Über den Anbieter
Cloudflare
2009 gegründet
Telefon-Support
24/7 Live-Support
Chat
Cloudflare – Videos und Bilder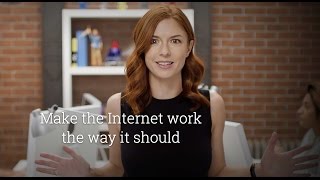 Kosten ähnlicher Produkte wie Cloudflare vergleichen
Cloudflare Funktionen
API
Alarmfunktion / Benachrichtigungen
Anomalie- / Malware-Erkennung
Berichterstattung / Analyse
DDoS-Schutz
Firewalls
Lastverteilung
Schwachstellen-Scannen
Threat Response
Verschlüsselung
Web-Application-Security
Zugriffskontrollen / Berechtigungen
Alternativen für Cloudflare
Bewertungen über Cloudflare
Erik J.
Blogger in Deutschland
Design, Selbstständig
Verwendete die Software für: 1-5 Monate
Unglaublich...
Kommentare: Nichts gewonnen.
Vorteile:
Die kostenlose Testversion ist das beste.
Nachteile:
Zum Beispiel, dass der Namensserver plötzlich falsch war und meine Rankings in der Google Suche komplett gefallen sind. So etwas geht gar nicht. Dafür gibt es keine Entschuldigung. Der Schaden ist enorm.
Abhik B.
Student in Indien
Verifizierter Nutzer auf LinkedIn
Computer-Vernetzung, 10.000+ Mitarbeiter
Verwendete die Software für: Mehr als 2 Jahre
Most secure content delivery network for website of any size
Kommentare: I'm using Cloudflare for years and never faced any significant issue. I'm overall happy with their product and services.
Vorteile:
Cloudflare allows many advance features even for free users. Like DNSSEC in Cloudflare DNS, Cloudflare proxy, I'm under attack mode and so on. Further, ClouFlare optimizes the content of the hosted websites by minifying codes and make websites a lot faster.
Nachteile:
Cloudflare free plan and even the business plan doesn't allow users to bring their own SSL certificates. This is a very basic and necessary feature. To upload custom SSL you need to purchase an enterprise plan with a $200/month rental, which is quite costly.
Verifizierter Rezensent
Director in Australien
Verifizierter Nutzer auf LinkedIn
Internet, 11-50 Mitarbeiter
Verwendete die Software für: Mehr als 2 Jahre
In Betracht gezogene Alternativen:
CDN, Internal Network Security, WAF. Cloudflare does it all
Kommentare: My overall experience with Cloudflare has been amazing. While their support can be frustrating at times with making you go around in circles understanding the issue, in the end, they get things solved, and will often pass you up the chain to their Tier 2 support to have a personal connection to try and get things sorted.
Vorteile:
When we first used Cloudflare as our CDN, we discovered brilliance. Finally a CDN for everyone, with a freemium model to get your services round the globe at a fraction of the cost of everyone else. Be careful though, once you're in this freemium model, you're soon diving deep into all of their features where you're MORE than happy to hand over the money. From Network and Device security in Cloudflare for Teams to WAFs, easy to use page rules, Tunnelling, and optimisations for delivery across the network, you're soon using it all and using it all without the need for large IT teams to get it set up.
Nachteile:
A few downsides, which are all related, is somethings things aren't quite working and you're not sure why. It seems the features of the system grew massively and more quickly than they were expecting and their UI and UX didn't keep up. Once you get on the chat and they explain what's going on, it's easy to fix, however for the moment, it can be confusing to try and figure it out yourself.
Zack G.
Information Technology Security Officer in USA
Verifizierter Nutzer auf LinkedIn
Chemikalien, 1.001-5.000 Mitarbeiter
Verwendete die Software für: Mehr als 2 Jahre
In Betracht gezogene Alternativen:
Great AIO solution to secure all your web resources
Kommentare: When I came to the company, no one was engaged in the organization of security for web resources. Almost immediately I chose Cloudflare, set up this service, and since then I follow the analytics and turn on new features. We are satisfied with everything and we plan to stay further with Cloudflare.
Vorteile:
I like the fact that the service is constantly being improved and adds new features, which allows you to abandon other services and use everything to ensure security in one place. Most of all I want to allocate 2 features - it is a CDN and protection against DDOS. It works just great.
Nachteile:
Some settings are not in the obvious places for them, you have to google and read the documentation to reach them.
Chineke D.
Ceo in Nigeria
Marketing & Werbung, 2-10 Mitarbeiter
Verwendete die Software für: 6-12 Monate
Security for Website
Kommentare: I needed to secure my new website and stumbled upon Cloudflare after searching Capterra. Connecting my site to the platform was easy since they guided me virtually every step of the way. After a while of working well, I started receiving emails about my site being down, it came up after some time, and continued in that circle for a couple of days. I just had to disconnect my site from the platform, since it was just a company blog and left it like that.
Vorteile:
It's a good thing that you can access some of their features for free and secure your website. Their regular feedback to my email is also very communicative of them. Navigating the website is also quite easy and the follow up each step of the way helps users interact quite seamlessly with the site
Nachteile:
As much as we want protection for our sites, we also want the site to be accessible. My website started showing a "ERR_TOO_MANY_REDIRECTS" error, to which I contacted customer support, got a quick response but could not find a solution to my problem there.