Was ist SuiteDash?
More than just Client Portal Software, SuiteDash is a fully integrated cloud-based platform that will completely satisfy the software needs of most small to medium sized businesses. Unfortunately, many business owners have become incredibly frustrated with software because they've spent far too much time & money trying to learn multiple systems, and then get those multiple systems to work together. SuiteDash solves this problem by combining the most commonly used business tools into one.
Wer verwendet SuiteDash?
Small to medium sized businesses looking for affordable, fully branded solutions for Client Portal, Project Management, File Sharing, Email Marketing, CRM, Invoicing and Internal Messaging
Wo kann SuiteDash bereitgestellt werden?
Cloud, SaaS, webbasiert, Android (mobil), iPhone (mobil), iPad (mobil)
Über den Anbieter
SuiteDash
2012 gegründet
Telefon-Support
Erhältlich in diesen Ländern
Australien, Kanada, Neuseeland, Vereinigte Staaten, Vereinigtes Königreich
Über den Anbieter
SuiteDash
2012 gegründet
Telefon-Support
Erhältlich in diesen Ländern
Australien, Kanada, Neuseeland, Vereinigte Staaten, Vereinigtes Königreich
SuiteDash – Videos und Bilder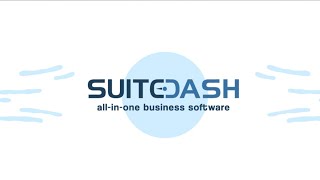 Kosten ähnlicher Produkte wie SuiteDash vergleichen
SuiteDash Funktionen
Abrechnung & Rechnungsstellung
Aktivitäts-Dashboard
Alarmfunktion / Benachrichtigungen
Angebote / Schätzungen
Anpassbare Felder
Anpassbare Rechnungen
Anpassbare Vorlagen
Aufgaben-Fortschrittsverfolgung
Aufgaben-Tagging
Aufgabenbearbeitung / -aktualisierung
Aufgabenmanagement
Aufgabenplanung
Berichterstattung / Analyse
Berichterstattung und Statistik
CRM
Chat / Messaging
Dokumentenmanagement
Drag-and-Drop
Drittanbieter-Integration
Erstellen von Unteraufgaben
Filesharing
Finanzmanagement
Formular-Automatisierung
Formularverwaltung
Fortschrittsverfolgung in Prozent
Inhalt-Bibliothek
Kalenderverwaltung
Kommentare / Notizen
Kontakt-Datenbank
Kundenportal
Kundenspezifisches Branding
Marketing-Automatisierung
Mehrere Währungen
Mitarbeitermanagement
Mobile App
Mobiler Zugriff
Online-Abrechnung
Online-Zahlungen
Prozessmodellierung & Design
Rechnungserstellung
Rechnungshistorie
Regelbasierter Workflow
Self-Service Portal
Steuerrechner
Suchen / filtern
Werkzeuge zur Zusammenarbeit
Wiederkehrende Aufgaben
Wiederkehrende Rechnungen
Wiederkehrende- / Abonnement-Abrechnung
Wissensbasis-Management
Workflow-Management
Zeit & Kosten Verfolgung
Zeitverfolgung
Zugriffskontrollen / Berechtigungen
Alternativen für SuiteDash
Bewertungen über SuiteDash
Susanne
Owner in Deutschland
E-Learning, Selbstständig
Verwendete die Software für: 6-12 Monate
Es ist die smarteste All-in-one-Lösung, die ich kenne
Kommentare: Zusammenführung aller Aspekte im Business statt Zusammentragen und Abgleichen der Daten an x-verschiedenen Stellen. Wie immer: Anfangs kostet es Zeit für die Einarbeitung und das Übertragen, doch ich sehe bereits jetzt, wie sich vor allem im Team Effizienz einstellt.
Richtig gut: Schnelle Reaktion des Supports und das Gefühl, dass Fragen wirklich gelesen werden.
Vorteile:
Ist der Anfang gemacht, zeigt sich die übergreifende Zusammenarbeit der einzelnen Module. Gestartet bin ich mit dem CRM, Formulare und der Newsletter waren die beiden nächsten Schritte.
Nachteile:
Als deutschsprachiger Nutzer wünsche ich mir eine komplette Sprachdatei auf Deutsch. Es selbst zu übersetzen ist zeitaufwändig und im Ergebnis teils überraschend, wenn die Funktion hinter dem Platzhaltertext noch nicht bekannt ist - ab und an entsteht Kauderwelsch, das dann schrittweise angepasst werden muss. Ich wäre auch bereit, dafür etwas extra zu zahlen und Zeit (und Nerven) zu schonen.
Vigneswaran
Director in Malaysia
Verifizierter Nutzer auf LinkedIn
Maschinenbau oder Wirtschaftsingenieurwesen, 2-10 Mitarbeiter
Verwendete die Software für: 1-5 Monate
In Betracht gezogene Alternativen:
Complete and reliable business management software with great customer support
Kommentare: Our whole team is satisfied with SuiteDash. Our work has been more organized and our customer outreach is also improving. No complains from customers while using SuiteDash client portal too.
Vorteile:
1) It has all the software needed to run a business in one place. Email marketing, CRM, Project Management, Client Portal, Invoicing, you name it. 2) Easy and intuitive navigation on their system. Easy to understand and can complete tasks really fast. 3) Automation on repeating tasks. For example adding customer data into the CRM from signup form and performing email marketing. 4) Whitelabel client portal! Previously we were using a different software for this. With SuiteDash, we can provide our client with needed information right from the same software. This saved us alot of time and money. 5) Their customer support is amazing. Really fast response to solve issues. They also listen to customer's requirements and make improvements on the system. Love them for this!
Nachteile:
The system is in improvement stage. Occasionally we do find small bugs but the customer support team has been great to solve them promptly.
Antwort von SuiteDash
vor 2 Jahren
Thank you for your feedback! We really appreciate you reporting any small bugs that you find - we want to do everything we can to improve the platform for everyone.
Informationstechnologie & -dienste, Selbstständig
Verwendete die Software für: 1-5 Monate
SuiteDash changed everything about how I do business and I've never looked back
Kommentare: SuiteDash has streamlined my operations, saved me money, made me money, and I will admit to watching SuiteDash videos on YouTube in my spare time just for funsies. The platform is amazing and exciting; it's fun to use and fun to learn about. Since installing SuiteDash, I was able to off-load my billing platform, scheduling application, document creation / e-Signing application, internal staff communication application, and my email marketing application. That's FIVE line of business applications absorbed by SuiteDash, and I haven't missed any of them since I converted.
Vorteile:
This is the most powerful piece of software I've ever used in my business. It does everything and most importantly, it does it WELL. Most "all-in-one" software applications do plenty of things. Poorly! SuiteDash does all these things better than most specific-use applications do them. I was impressed with SuiteDash from day one, and continue to be more impressed every day. As I get to use the program, I learn about new features and powerful things that I never knew I could do. On top of that, they are constantly developing the platform and introducing exciting new features. I'm such a fanboy for SuiteDash, I browse YouTube almost daily for any new videos with anything to do with the platform. Why? Am I really that nerdy? Simple: SuiteDash is actually FUN to use. I am daily excited by the idea that I have such an incredibly powerful tool at my disposal that is honestly a joy to navigate and explore. SuiteDash lets me be creative in ways I didn't expect. As I tell my colleagues: SuiteDash is more about what you want to do rather than what the software does. It's so powerful, you can accomplish anything you like. The hardest part is deciding how you want your process to flow. SuiteDash does the rest.
Nachteile:
I get that we have to have cons to balance things out, and there's only one I can see from here. It's not REALLY a "con", more of just a challenge. SuiteDash is not intuitive to learn for the new user. The learning curve is steep as there are some concepts very different from other CRMs or software packages. All of it makes sense when you put it together, and there is ample documentation for the new user to figure it out by their own efforts. It does, however, take real effort to figure out the basics and really have it sink in. This is, in my mind, actually a good thing. Software that can be mastered in one sitting is generally very simple-use software, and the steepness of the learning curve speaks to the true power of the platform. If you can dream it, you can do it.
Rebecca
Business Coordinator, Proj.Mgr, SMM, Grief/awakening guide in USA
Professionelles Training & Coaching, 2-10 Mitarbeiter
Verwendete die Software für: 6-12 Monate
In Betracht gezogene Alternativen:
Great concept w/ hidden costs
Kommentare: As stated above, SuiteDash is always adding new features. BUT as they add on these new features, they will remove certain 'components' of existing features to force you to upgrade and pay more monthly to make it functional. I still like the 'idea' of the product, and, I've purchased already so I'm immersed. For the parts they're removing, I could just as easily have Asana, Zoho invoice, Thinkific, and ConvertKit= all FREE, open and functional at the same time. Tread lightly when purchasing.
Vorteile:
-All in one dashboard -LMS features (thought has been changed since I initially paid) -
Nachteile:
-Learning curve -As they add on new features, they will remove 'components' of existing features to force you to upgrade and pay more monthly
Verbraucherdienste, 2-10 Mitarbeiter
Verwendete die Software für: 6-12 Monate
In Betracht gezogene Alternativen:
What was my life before SuiteDash?
Kommentare: My company specializes in client experiences and journies. This tool allows me not only to manage the leads and clients I currently have, but I manage my entire company through SuiteDash. I'm able to successfully manage my billing, my clients have access to a portal, my emails marketing, my staff, and even my project tracking! The benefits are endless!
Vorteile:
The overall system is a powerhouse and can be used within any small business. The forms are customizable and easy to use. The Client Portal includes file sharing, pipelines, project management, and client communication! There are an endless amount of features that create a beautiful and smooth client journey!
Nachteile:
The only downfall is that you have to learn how to set it all up BUT their Support Team is responsive and there are Agencies that can set up your entire system!