Was ist VIPRE Antivirus Business?
Business-Antivirus- und mobiles Gerätemanagementsystem mit Anti-Malware-Agents mit geringem Platzbedarf und E-Mail-Schutz für PCs.
Wer verwendet VIPRE Antivirus Business?
Tool zur Unternehmensabsicherung, das kleinen und großen Unternehmen bei der Endpunkt- und E-Mail-Sicherheit sowie bei Bedrohungsinformationen hilft.
Wo kann VIPRE Antivirus Business bereitgestellt werden?
Cloud, SaaS, webbasiert, Mac (Desktop), Windows (Desktop), Windows (On-Premise), Linux (On-Premise)
Über den Anbieter
VIPRE
Ansässig in Clearwater, USA
1994 gegründet
24/7 Live-Support
Chat
Erhältlich in diesen Ländern
Vereinigte Staaten
Über den Anbieter
VIPRE
Ansässig in Clearwater, USA
1994 gegründet
24/7 Live-Support
Chat
Erhältlich in diesen Ländern
Vereinigte Staaten
VIPRE Antivirus Business – Videos und Bilder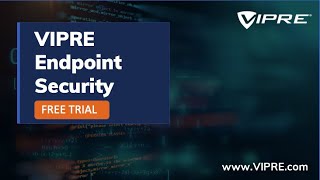 Kosten ähnlicher Produkte wie VIPRE Antivirus Business vergleichen
VIPRE Antivirus Business Funktionen
Aktivitäts-Verfolgung
Anwendungssicherheit
Gerätemanagement
Verhaltensbezogene Analysen
Alternativen für VIPRE Antivirus Business
Bewertungen über VIPRE Antivirus Business
John B.
Owner in USA
Verifizierter Nutzer auf LinkedIn
Informationstechnologie & -dienste, Selbstständig
Verwendete die Software für: Mehr als 2 Jahre
Vipre Business Antivirus Antimalware Kicks Butt
Kommentare: Support is great, sale team is also very good.
Vorteile:
Love that you have a centralized console to monitor all the computers you you manage. They do not need to be in one physical location. The reporting is great and the instant notification if a computer because infected is something every IT pro needs.
Nachteile:
The console needs to sit on one computer. You can use the cloud version which fixes this problem but if you have many computers connects to the console the migration can be a pain.
Anthony B.
IT Support in USA
Krankenhausversorgung & Gesundheitswesen, 201-500 Mitarbeiter
Verwendete die Software für: Mehr als 1 Jahr
In Betracht gezogene Alternativen:
Good anti-virus solution
Kommentare: It has been a good product. Has alerted us of attacks and prevented viruses coming through.
Vorteile:
Lot's of features and settings to tweak. Can create profiles for multiple devices. Doesn't use much resources when scanning
Nachteile:
Can be difficult to find settings needed for certain tasks like exclusions and the like. Sometimes the definitions do not update automatically requiring user intervention.
Einzelhandel, 51-200 Mitarbeiter
Verwendete die Software für: Mehr als 2 Jahre
Quelle: SoftwareAdvice
Low Quality Product Not Detecting Even Old Viruses
Kommentare: Tried to contact support but they could not find my license, which we paid money for a number of years back. The company has gone through many mergers, Sunbelt, GFI, ThreatAware etc. and seemingly lost records. They refused to give me even a bit of support. So I not only does this antivirus not protect you, not only does it not even handle older viruses let alone any new threatas, not only does it not find your computers in your network and requires painful manual installation requiring dozens of hours. there is also no support. This product is absolutely not recommended.
Vorteile:
Good is that there is a centralized console, which is supposed to be capable to detect workstations on your network automatically and push out agent installations + updates to them, in theory at least.
Nachteile:
The central console only detects about 60% of your workstations. No amount of reboots handles this situation. You literally have to generate a MSI file from the server console and walk to each station physically to install the MSI. And that install is painful again - on most computers it took us 5 (five!) reboots and 2-3 re-installs of the MSI before it finally become active and recognized by the central console. Some computers even never got recognized, no matter how many times they were rebooted and re-installed. That's a really poor show. And I am not alone with this - I have asked a few colleagues in other companies, and they all said this is a "normal" problem with Vipre, it always does this. Tried to update to the latest version - no change, still does the same. The worst part is that the detection rate is absolutely awful. If you look at the history of threat detection it usually finds nothing. On several workstations I ran a full deep scan with Vipre, and it found no threats at all. Then ran a scan with Malwarebytes and it found 40 threats! All the way from really old threats like Conficker and a v5.vbs virus to other type of malware. Vipre had found nothing for weeks!
Keith K.
Facilities Manager in USA
Unterhaltung, 51-200 Mitarbeiter
Verwendete die Software für: Mehr als 2 Jahre
Good value for the money, GREAT customer support-Post Sale
Kommentare: After being an end user at work, I was pleased with it enough to evaluate it for my home domain server needs and the small number of clients connected to it. I found that it does meet my needs as a home user quite well. Any questions I've ever had post sale with their customer support center have been answered completely and timely. I feel their pricing structure is on-spot for those looking for a good solution without breaking the bank.
Vorteile:
The ability to monitor from a central dashboard is great, as is the ability to push updates to client PCs/Devices. The auto-update for the clients is a nice feature too, as it saves me from having to worry that the clients are up to date.
Nachteile:
It seems that the software can be easily disabled based on the complaints of some users who have reported being infected with ransomware or other malware that snuck by.
Antwort von VIPRE
vor 2 Jahren
The VIPRE Business products does not give the User the ability to disable protection by default. The Admin may allow certain Power Users to control their settings. Best practices is to limit User access to settings.
David H.
Senior Accountant in Niederlande
Verwendete die Software für: Mehr als 2 Jahre
I tested Vipre with a variety of penetration tests and it stopped most attacks immediately
Vorteile:
I threw a littany of attacks at Vipre and it immediately recognised and stopped all but those I ran by eminating an HID device for which I had physical access to the computer. While there are certainly ways to bypass Vipre, it has, in my experience and research, a constantly updated list of attacks and an immediate response time. The power of this software also makes it a less desirable target for attacks as one could spend much less time creating an attack for a weaker and more commonly used program
Nachteile:
When Vipre runs a scan it takes up a ridiculous amount of processing power. I'm running dual xeon processors with a SSD and 32Gb of ram and I still have to kill the procoesss. That said, scheduled the full scans for the middle of the night and you should be good to go