Was ist PowerSchool SIS?
Das PowerSchool SIS deckt administrative Bedürfnisse ab, wie z. B. Terminplanung, Anwesenheit, Berichterstattung, Datenmanagement, Fakultätsmanagement, Notfall-/Medizin- und Gesundheitsmanagement, Registrierung und mehr. Lehrer lieben SIS, weil es besonders einfach zu bedienen ist und ein herausragendes Klassenbuch enthält: PowerTeacher Pro. Nutzer erhalten ein vollständig webbasiertes SIS, das flexibel, konfigurierbar und skalierbar ist und mit Echtzeit-Updates auf jedem Betriebssystem oder Gerät und in jedem Browser funktioniert.
Wer verwendet PowerSchool SIS?
K-12, öffentliche, gemeinnützige, unabhängige/private Schulen und Bezirke
Wo kann PowerSchool SIS bereitgestellt werden?
Cloud, SaaS, webbasiert, Mac (Desktop), Windows (Desktop), Linux (Desktop), Chromebook (Desktop)
Über den Anbieter
PowerSchool
Ansässig in Folsom, USA
2000 gegründet
Chat
Erhältlich in diesen Ländern
Vereinigte Staaten
Über den Anbieter
PowerSchool
Ansässig in Folsom, USA
2000 gegründet
Chat
Erhältlich in diesen Ländern
Vereinigte Staaten
PowerSchool SIS – Videos und Bilder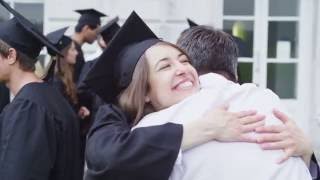 Kosten ähnlicher Produkte wie PowerSchool SIS vergleichen
PowerSchool SIS Funktionen
Klassenbücher
Klassenterminplanung
Zeugnisse
Zulassungsmanagement
Alternativen für PowerSchool SIS
Bewertungen über PowerSchool SIS
Aaron L.
Teacher in USA
Verifizierter Nutzer auf LinkedIn
Bildungsmanagement, 1.001-5.000 Mitarbeiter
Verwendete die Software für: Mehr als 2 Jahre
PowerSchool Helps Schools Stay Organized
Kommentare: PowerSchool Student Information System had been a great tool overall. Tech-inclined teachers will find ways to make it work for them and save time will special features. Other teachers will find the layout easy to navigate and use with just a little bit of training. They are also regularly pushing out new features, so that is nice to see as well.
Vorteile:
PowerSchool is an easy to use system. I have used it for over 3 years, but I felt comfortable with it after just a few days. The things you will use it for every day as a teacher (attendance and lunch count) are right there on the front page and easy to use. I can enter my attendance and lunch counts in probably about 20 seconds. The grading part is also easy to use. You can fill in grades and comments for all students as a timesaver. The fill comment can even be used to add each students individual name...which is a nice feature.
Nachteile:
When the report cards print, they have a fairly basic set up. This might be something that is adjustable at the district level. I have seen other report cards look a little more professional- adding things like a school image.
Bildungsmanagement, 11-50 Mitarbeiter
Verwendete die Software für: Mehr als 2 Jahre
In Betracht gezogene Alternativen:
Good but too much for us
Kommentare: It was good working with PowerSchool, but we switched to an easier format and one that we could alter to fit our needs.
Vorteile:
Plenty of applications to use with our school.
Nachteile:
Too difficult to work for our small school. All the options just got in the way and caused confusion.
Shazia F.
Biology Teacher, Co-ordinator in Indien
Hochschulbildung, 51-200 Mitarbeiter
Verwendete die Software für: Mehr als 2 Jahre
PowerSchool is the most powerful SIS in the market that will help save both your storage and time
Kommentare: We have been using PowerSchool SIS in our school since 3 years as a solution to the COVID pandemic. To be honest, we had a learning curve in the beginning. However, the tutorials and demos made it easier for us. It has been an all-rounder for us as it has helped both our school and the parents to manage data, save storage and keep track of students.
Vorteile:
PowerSchool SIS has been an easy and intuitive tool for us to manage different types of data and records securely and seamlessly. It is an all-in-one tool for data management and is very fundamental for the functioning of our school. Its wide range of features including attendance, customizability, easy user interface, different student and parent platforms, enhanced parental control, remote mobile application, grading, fees management, and a lot more has helped us in keeping paperless records and reducing work. Lastly, it has various integration options i.e. PowerPack, PowerSchool Ecollect forms, PowerSchool enrollment that we use in our institute to save time as well as resources.
Nachteile:
Theirs nothing much that I dislike about PowerSchool SIS. Although, the user interface can be improved as use of more modern elements would give a better look and it would be easier to navigate. Rest everything is perfect.
Bildungsmanagement, 1.001-5.000 Mitarbeiter
Verwendete die Software für: 1-5 Monate
Least intuitive Student Information System I have used in 12 years of teaching
Kommentare: It is counter-intuitive. Please study other models before rolling out the next version.
Vorteile:
I like that it updates the students every time I input a grade (after I hit "save"). That is motivational for students.
Nachteile:
Please note that the cons that exist here are features that exist in almost every other SIS that I have used in my experience and prevent me from using this efficiently. Not in order: 1) I cannot toggle between the first quarter, second quarter, and semester exam. The semester exam is not even there. 2) If I want to input the same grade for an assignment for all students, there isn't a code where I can fill down or copy a score from one student to the rest. 3) The assignments automatically default to percent-based, so if I put a 10 out of 10, it comes out as 10%, and I have to remember to select "points" instead of percent. 4) If multiple classes have the exact same assignment but a different point-amount or dates, I cannot change particular features of that assignment for that class, once the assignment is created. 5) There is no symbol that calculates as a 0 but is a notification for absentees. Instead, they see the 0 (even if I have the green absentee symbol next to it), and automatically think, "That's it." It demotivates students, even if I repeatedly remind them they can make it up if they were absent. Other programs use "Z" for this feature. 6) I cannot press tab between columns. 7) The bar on the right with the number pad, student information, etc., that appears when inputting grades, takes up too much room, especially if I am splitting my screen between PowerSchool and a spreadsheet. Those are the top cons, but there are more.
Jennifer L.
Teacher in USA
Bildungsmanagement, 201-500 Mitarbeiter
Verwendete die Software für: Mehr als 2 Jahre
Powerschool
Kommentare: Powerschool has been a great help to manage my kids education
Vorteile:
I love that I can access my cchildrens grades and assignments anytime I want. I can see what class they are in also.
Nachteile:
The grades are seldom up to date so some assignments are shown not graded when they actually are.