Was ist Elium?
elium ist eine Wissensaustausch-Plattform, mit der man alles am digitalen Arbeitsplatz erfassen, kuratieren und kommunizieren kann. Es ist sowohl ein Web-SaaS als auch eine mobile Lösung. Das Ziel ist es, Wissen in Unternehmenssilos zu verbreiten und Menschen und Wissen miteinander zu verbinden. Die Plattform ermöglicht eine nahtlose Zusammenarbeit, vermeidet Doppelarbeit und bindet so die Gemeinschaft ein, fördert Wissensaustausch und kollektives Lernen. Talent- und Wissensströme gehen über das Unternehmen und geographische Grenzen hinaus.
Wer verwendet Elium?
Derzeit arbeiten Teams von mindestens 50 bis über 50.000 Personen in allen professionellen Dienstleistungsbereichen, in der Industrie oder in der NGO/öffentlichen Sektor mit diesem Programm.
Wo kann Elium bereitgestellt werden?
Cloud, SaaS, webbasiert, Mac (Desktop), Windows (Desktop), Linux (Desktop), Chromebook (Desktop), Android (mobil), iPhone (mobil), iPad (mobil)
Über den Anbieter
Elium
Ansässig in Mont-Saint-Guibert, Belgien
2008 gegründet
Telefon-Support
Chat
Sprachen
Deutsch, Englisch, Französisch, Niederländisch
Elium Kosten
Startpreis:
4,00 €/Monat
Ja, kostenloser Test verfügbar
Keine Gratisversion
Elium bietet keine Gratisversion, aber eine kostenlose Testversion. Die kostenpflichtige Version von Elium ist ab 4,00 €/Monat verfügbar.
Preismodelle
Kostenlose Testversion
Über den Anbieter
Elium
Ansässig in Mont-Saint-Guibert, Belgien
2008 gegründet
Telefon-Support
Chat
Sprachen
Deutsch, Englisch, Französisch, Niederländisch
Elium – Videos und Bilder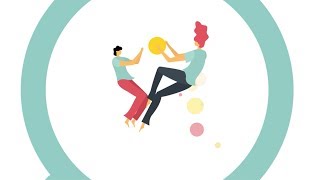 Elium Funktionen
Aktivitäts-/Newsfeeds
Aktivitäts-Verfolgung
Alarmfunktion / Benachrichtigungen
Anpassbare Vorlagen
Archivierung & Aufbewahrung
Benchmarking
Benutzer-Management
Berichterstattung / Analyse
Content-Management
Diskussionen / Foren
Dokumentenmanagement
E-Mail-Management
Filesharing
Inhalt-Bibliothek
Kalenderverwaltung
Katalogisierung / Kategorisierung
Kommentare / Notizen
Kommunikationsmanagement
Kontaktmanagement
Kundenspezifisches Branding
Meeting-Management
Mehrsprachig
Mitarbeiterverzeichnis
Mobiler Zugriff
Multi-Channel-Vertrieb
Notizen verwalten
Remote-Support
Remote-Zugriff/-Kontrolle
Rich-Text-Bearbeiter
Self-Service Portal
Suchen / filtern
Textbearbeitung
Versionskontrolle
Volltextsuche
Werkzeuge zur Zusammenarbeit
Widgets
Wissensbasis-Management
Wissensmanagement
Zugriffskontrollen / Berechtigungen
Julie B.
Information Analyst in Schweiz
Verifizierter Nutzer auf LinkedIn
Non-Profit-Organisation Management, 10.000+ Mitarbeiter
Verwendete die Software für: Mehr als 2 Jahre
6 years of using Elium
Kommentare: My overall experience is highly positive. As I explained before it went beyond the technological solution offered. It opened new perspectives to our team of analysts.
Vorteile:
I really enjoyed working with Elium. What I really appreciated from the beginning was the support from the Elium team. From the beginning, the team has been very active to understand the reality of our organization. I will always remember that during the first day of our workshop to design the platform, the Elium representative said that we would not look at the platform and that we would work only with pens and papers! I had been dreaming about this platform for months and was a bit disappointed. But then, I realised that it was the best way to start the project. She needed to understand our environment before starting with the platform. Then I have always appreciated the responsiveness of the team when we had a question or were encountering an issue with the plaform. We have always received an answer in a matter of hours. Elium has also always integrated the customer's feedback into their product - which has been highly appreciated. The relation has always been smooth with the team, even when we had disagreement! I would say that Elium brought us more than a technological solution. The relation with our team was key and has nutured the strategic thinking on our métier.
Nachteile:
Hard to answer this question... I would say that the biggest issue we encountered with our platform is the fact that the application for mobile devices is not working offline. As we have many colleagues spending hours in transit, we would appreciate to get an offline option. It would allow them to read articles, reports or notes that they had selected before.
Antwort von Elium
letztes Jahr
Thank you for those kind words Julie, it has been a pleasure to work together on your projects! About the little drawback of not being able to use the mobile app offline, we're actually very please to tell you that this feature is actually available now. You can select any content you would like to read later and read them offline on the mobile app whenever you want.
Andra O.
Design Strategist in Spanien
Versorgungsunternehmen, 10.000+ Mitarbeiter
Verwendete die Software für: Mehr als 1 Jahr
Using Elium for our user insights repository to speed up digital product innovation
Kommentare: We started using Elium in January 2020 when we understood we need a central place to share all knowledge around clients. This was needed to speed-up the internal innovation process, reduce the time spent searching for the right information and make sure research knowledge is reused and put to action. We had a 5-step deployment process, working closely with the Customer Success Team. Together with them we: clarified our vision and objectives, defined the tagging system and the structure of the platform, uploaded the existing content and then went on to train users. The FAST methodology we used for onboarding helped us get the platform up and running in a few weeks and benefit from proximity and continuous support. Today, we are happy with our usage of Elium because it helps us to improve how we design digital products. More specifically: 1. It ensures that everything we create is relevant to humans 2. Scales knowledge, by making it available in digestible formats to all product teams. 3. Democratises user knowledge, by making it available to non-designers. 4. Makes knowledge transversal (not only deep thinking but also wide thinking) 5. Creates a joint understanding of the problems to be solved 6. Reduces the cost of having user input by sharing everything we know with all product teams
Vorteile:
There are several aspects we really like about Elium. Firstly, the easy governance. Our repository is used by internal design teams, external design partners, product teams and business stakeholders. This demands different levels of access and an interface that would allow for easy discovery for those less research and tech-savvy users. Secondly, the logical way to structure knowledge and intelligent search options. Our focus is on providing access to insights resulting from analysis, not to the raw information from qualitative or quantitative research activities. Elium allowed us to build a library of knowledge that could be acted upon by those who make decisions or design products, as opposed to a tool for capturing raw field notes. A tool for doers. And a tool that would surface the relevant information when a product decision had to be taken. Thirdly, the ability to support different use cases. We defined and prioritised the most probable use cases, of when and how would someone use our repository and understood that it will be valuable for several ones. Luckily, Elium was able to support all of them easily (e.g. onboarding new members in our design team, capitalising on existing user knowledge etc). The reason we chose Elium was specifically because of the freedom it gave us in moulding it to our vision and because it ticked all these relevant boxes for us.
Nachteile:
I think some features can be improved, and a few others could be added so as to improve the experience of our specific use case - knowledge sharing around user insights for innovation and product development purposes.
In Betracht gezogene Alternativen: Airtable, Aurelius, Confluence, Notion und Dovetail
Gründe für den Wechsel zu Elium: Easy governance Logical way to structure knowledge and intelligent search options The ability accommodate multiple use cases European DNA (GDPR compliance, high-level of security) Flexible /easy to adapt
Verifizierter Rezensent
Product Owner in Frankreich
Verifizierter Nutzer auf LinkedIn
Internet, 11-50 Mitarbeiter
Verwendete die Software für: 1-5 Monate
Great tool to share inside our company
Kommentare: We use Elium to write down different workflows that are common to everyone in the company. It is super useful to share complex knowledge and make it available to designated people.
Vorteile:
I've particularly enjoyed the ability to create a hierarchy for our content, we are able to visualize with a glance what are the covered topics in our knowledge platform.
Nachteile:
I'm not a big fan of the editing tool which could be a little better and doesn't help me save as much time as I'd like.
Caroline R.
Regulatory Affairs Manager - AgChem Project in Belgien
Chemikalien, 11-50 Mitarbeiter
Verwendete die Software für: Mehr als 2 Jahre
Partage de connaissance et collaboration
Kommentare: Dans la société où je travaille, nous utilisons Elium (précédemment Knowledge Plaza) depuis plus de 8 ans. Notre utilisation du produit a évolué en même temps que la plateforme en elle-même. En tant que société de consultance, notre première utilisation de l'outil était pour faire de la veille législative et s'assurer que toutes les mises-à-jour au niveau des documents guides étaient disponibles pour tous. Si cela reste un des points majeurs, nous avons également évolué dans notre utilisations et Elium est à présent l'outil qui nous permet de travailler de manière collaborative sur des projets internes comme externes.
Vorteile:
La plateforme est très intuitive et très facile d'utilisation, même pour des personnes moins à l'aise avec les outils informatiques. Le helpdesk est très réactif, prêts à aider et à implémenter de nouvelles solutions pour des problèmes potentiels. La plateforme évolue constamment suite aux commentaires des utilisateurs (par exemple, nous avions fait remonter la remarque qu'il serait bien d'avoir des liens hypertexte dans les titres et cela a été rapidement implémenté sur la plateforme). De plus, chaque client a le choix d'implémenter ou non certaines fonctionnalités en fonction de son usage. On peut vraiment construire un outil qui correspondant à nos besoins. Les Clubs d'utilisateurs permettent de rencontrer d'autres sociétés qui utilisent l'outils et aident les administrateurs à trouver de nouvelles manières de promouvoir l'outil en interne.
Nachteile:
Je n'ai pas vraiment de points faibles à faire remonter. Peut-être au niveau de la recherche, où la dernière mise-à-jour majeur a retiré la possibilité de rechercher l'information par le type de contenu (fichier, site internet, etc). Mais depuis, a été implémenté la recherche via les types de templates, ce qui résout en grand partie ce point.
Olivier C.
Responsable Conception de Solution & Master data KM in Frankreich
Kosmetik, 10.000+ Mitarbeiter
Verwendete die Software für: Mehr als 2 Jahre
Elium a KM solution for technology & scientifc scouting deployed at L'Oréal
Kommentare: The Elium team supported us throughout the deployment of the solution. Both technical and educational support is undoubtedly a major asset. Although Elium is a Saas solution, the team integrates as well as possible the requests of the customers who have the opportunity to exchange in a very stimulating way on their uses of the platform during the biannual user club. Technical support is very fast and efficient. The safety audits we have carried out have shown that Elium is one of the safest solutions on the market. I recommend this solution from KM.
Vorteile:
The interface is elegant, intuitive and enhances visuals (images, video, preview of office files). It is possible to create forms with data fields exportable to Dashboards like Power BI. The editor of "story" (document) is very rich. It allows you to publish content with an elaborate layout. The administration of rights is managed very finely thanks to profiles on the system but also on the spaces. Securing access, managing GRPD requirements and interfacing with the active directory of our IS is very simple and efficient. Statistics indicators make it possible to monitor the activity of our communities and to adapt our communication management.
Nachteile:
The platform allows to create many categories of Tags which can generate a lot of filters. when there is too much navigation becomes less intuitive. The platform does not offer automatic translation of published documents. The weekly digests sent to Outlook are simple and cannot be personalized. The Elium editor does not allow you to create data tables with formulas. It is necessary to integrate an excel file whose preview is not optimal. Finally, Elium does not currently offer a document workflow.