Was ist Kajabi?
Kajabi ist eine Content-Marketing-Plattform, die es jedem ermöglicht, Inhalte einfach online zu verkaufen. Alle Tools, die du benötigst, um dein Online-Geschäft zu starten und zu verwalten, findest du hier unter einem Dach: einen Kursentwickler, der deine Inhalte in digitale Produkte umwandelt, eine Website, um deine digitalen Produkte zu präsentieren, Verkaufstools, mit denen du dir deine Inhalte einfach bezahlen lassen kannst, Startseiten, um dein Publikum zu vergrößern, E-Mail-Marketing, um deine Leads zu Kunden zu machen und vieles mehr.
Wer verwendet Kajabi?
Kajabi ist eine All-in-one-Plattform für digitale Unternehmer und kleine Unternehmen, um Inhalte und digitale Produkte online zu verkaufen.
Kajabi – Details
Kajabi
2009 gegründet
Kajabi – Details
Kajabi
2009 gegründet
Kajabi – Videos und Bilder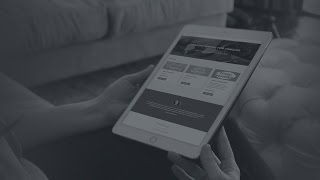 Kosten ähnlicher Produkte wie Kajabi vergleichen
Startpreis
129,00 $/Monat
39,00 $/Monat
49,00 $/Monat
4,00 $/Monat
Kajabi – Bereitstellung und Support
Kundenbetreuung
E-Mail/Helpdesk
FAQ/Forum
Wissensdatenbank
Telefon-Support
Chat
Training
Live Online
Webinare
Dokumentation
Videos
Funktionen von Kajabi
AB-Tests
API
Aktivitäts-Dashboard
Aktivitäts-Verfolgung
Alarmfunktion / Benachrichtigungen
Angebot in sozialen Medien
Anpassbare Berichte
Anpassbare Vorlagen
Berichterstattung und Statistik
Content-Management
Daten-Import / -Export
Datenvisualisierung
Drag-and-Drop
Drittanbieter-Integration
E-Mail Marketing
Echtzeit-Analytik
Echtzeit-Berichterstattung
Echtzeit-Daten
Engagement-Tracking
Etikettierung
Filtern
Inhalt-Bibliothek
Kalenderverwaltung
Kampagnenanalysen
Kampagnenmanagement
Kampagnenplanung
Kampagnenplanung
Kategorisierung / Gruppierung
Konversion-Tracking
Konversionsraten-Optimierung
Kundenspezifisches Branding
Marken-Management
Multichannel-Kampagnen
Multichannel-Marketing
Redaktionskalender
SEO-Management
Social Media-Überwachung
Social-Media-Integration
Social-Media-Management
Soziale Werbung
Terminplanung veröffentlichen
Vertriebsmanagement
Video-Management
Visuelle Analytik
Vorlagen-Management
Website-Analytik
Workflow-Management
Zielgruppen-Targeting
interaktive Inhalte
Überwachung
API
Aktivitäts-Dashboard
Aktivitäts-Verfolgung
Alarmfunktion / Benachrichtigungen
Anpassbare Formulare
Anpassbare Vorlagen
Asset Lifecycle Management
Audiodatei-Management
Benutzer-Management
Berichterstattung und Statistik
Bildbearbeitung
CRM
Content-Management
Datei-Verwaltung
Dokumentenklassifizierung
Dokumentenmanagement
Dokumentenspeicher
Drag-and-Drop
Drittanbieter-Integration
E-Mail-Management
Einmalige Anmeldung
Elektronische Formulare
Engagement-Tracking
Etikettierung
Filtern
Formularverwaltung
Inhalt-Bibliothek
Kalenderverwaltung
Kampagnenmanagement
Kommentare / Notizen
Konfigurierbarer Workflow
Kontrolle des Genehmigungsprozesses
Kundenspezifisches Branding
Mehrsprachig
Metadata-Management
Optionen zur Inhaltsveröffentlichung
Rollen-basierte Genehmigung
SEO-Management
Social-Media-Integration
Suchen / filtern
Textbearbeitung
Versionskontrolle
Video-Unterstützung
Volltextsuche
Vorlagen-Management
WYSIWYG-Editor
Website-Management
Werkzeuge zur Zusammenarbeit
Workflow-Management
Zugriffskontrollen / Berechtigungen
API
Aktivitäts-Dashboard
Alarmfunktion / Benachrichtigungen
Angebotsmanagement
Anpassbare Vorlagen
Auftragsabwicklung
Auftragsmanagement
Auftragsverfolgung
Berichterstattung und Statistik
Bestandsverfolgung
Bestell-Management
Bestückung
CRM
Content-Management
Datensicherheit
Datensynchronisation
Drag-and-Drop
Drittanbieter-Integration
E-Commerce-Management
E-Mail Marketing
Echtzeit-Daten
Einkaufswagen
Einzelhandel-Lagerverwaltung
Elektronische Zahlungen
Inventarverwaltung
Kampagnenmanagement
Kanalmanagement
Katalogisierung / Kategorisierung
Kreditkartenbearbeitung
Kundenaufträge
Kundenkonten
Kundenspezifisches Branding
Mehrere Geschäfte
Mehrere Standorte
Mehrere Währungen
Mobiler Zugriff
Multichannel-Management
Multichannel-Marketing
Produktdatenmanagement
Rabattmanagement
Retourenmanagement
Review Management
SEO-Management
Social-Media-Integration
Treueprogramm
Umsatzentwicklung-Analyse
Versand-Management
Vorlagen
Vorlagen-Management
Website-Management
Jonathan T.
Co-Founder in USA
Verifizierter Nutzer auf LinkedIn
E-Learning, 2-10 Mitarbeiter
Verwendete die Software für: Mehr als 2 Jahre
LOTS of Features
Kommentare: We host our courses on Kajabi and use it for some landing pages. We also run most of our checkouts through Kajabi.
Vorteile:
Kajabi sells itself as the one home for your whole business - websites, courses, checkout, membership, landing pages, email. And all those features are pretty decent. Not best in class, but pretty good. They also work to make things better. They just totally remade the page editor. Then emails. Now sites are next, and a revision of memberships is probably coming soon. They really are making it better all the time.
Nachteile:
Right now, it seems (based on feedback in the official Facebook group) that email deliverability isn't the best right now (but being worked on). You run into some constraints when you work entirely inside Kajabi, but if you embrace those limitations, it really does free you up to do your work and get on with running your business.
Bilyana G.
CEO in Bulgarien
E-Learning, 2-10 Mitarbeiter
Verwendete die Software für: 6-12 Monate
In Betracht gezogene Alternativen:
Fall in love with Kajabi and all features. Brilliant for e-Learning courses
Kommentare: I absolutely love Kajabi! I did a long research before I chose the Kajabi platform. I hate using multiple platforms for Landing Pages, eMail campaigns, eMail automations, CRM, video training platform, membership area, payments, affiliate programs and assessment forms. I wanted all that to be on one place so I dont lose time and money to integrate, I dont deal with too many support teams + I wanted really good support and a company that has a vision for their future and keep working on their platform. After all my researches Kajabi won as it ticked all my boxes :) And their support proved they are really good and fast in answering (asked questions on features)
Vorteile:
It's easy to learn, setup and manage. It has all the features I could think of for my online video training courses and I love the unlimited amount of Landing Pages.
Nachteile:
It doesnt have an option currency to be based on the country of payment; it has only PayPal and Stripe but they are changing this at the moment (June 2021) and there are no smart Quiz forms, where the outcome results depends on the answers selected on each question
Danielle N.
Video Editor and Social Media Content Creator in USA
Verifizierter Nutzer auf LinkedIn
Design, Selbstständig
Verwendete die Software für: 1-5 Monate
All-in-one Platform for Managing an Online Business
Kommentare: Currently I am helping my client manage her Kajabi account. But I first experienced Kajabi a few years back when an online course I bought was hosted on Kajabi. I really enjoyed the experience. The interface was very appealing and easy to use. So, I was glad when my client informed me earlier this year that she was switching from another course platform to Kajabi. Overall my experience on the administrative side has been quite satisfactory.
Vorteile:
As an all-in-one platform, Kajabi is pretty cool. At the moment, we are using it for a few courses; a podcast; lead magnet landing pages and the automatic emails that go out when people sign up for the lead magnets. (We use a separate platform for our weekly newsletter.) For our purposes so far Kajabi has been working out well. And the Kajabi team is continually building out new features. For instance, the podcast feature just came out earlier this year, and they recently added a coaching module. On the occasions that I've needed help figuring stuff out, Kajabi's chat support has been very responsive and helpful. Kajabi also has their own self-service knowledge center with help articles and video tutorials. In addition, Kajabi seems to be quite popular and you can find multiple creators on YouTube with in-depth series covering all the different features of the platform.
Nachteile:
I came across multiple challenges using Kajabi's new Podcast feature. Since Kajabi's podcast feature is relatively new, my client felt more comfortable uploading her episodes to another more established platform. The initial RSS import of existing episodes from the other platform to Kajabi was easy enough, but new episodes are not automatically added Kajabi. Each week I have to manually upload the audio file and copy over the the show notes. Furthermore, our show notes contain multiple links, which we want to open in separate tabs. Kajabi's default is for links to open in the same tab, and there is no option to change our preference globally. So again, I have to set each link manually. Finally, you can upload a transcript as a text file, but you can't format the transcript at all - such as bolding the speakers' names. This plain-text format is challenging to read.
Danielle menditch roessle C.
Founder in USA
Verifizierter Nutzer auf LinkedIn
E-Learning, 2-10 Mitarbeiter
Verwendete die Software für: 1-5 Monate
Poor email deliverability kills it
Kommentare: If you're looking for an all-in-one platform, Kajabi provides it. However, the poor email deliverability, lack of customer service, and limited customization kills it. Kajabi might have been good at one point, but all the negatives outweighs the positives.
Vorteile:
I liked the Kajabi had everything all in one - sales, website, checkout, emails, automations, funnels, and more. I also thought the onboarding process was pretty strong in that they sent you email trainings which helped with the setup.
Nachteile:
The reality is that the email deliverability has had a negative impact on my business. Most of my emails are going to spam and customer service will not get back to me. They have a chat feature which is how I'm getting a hold of them and they say they are so inundated with customer issues, that they are behind. Moreover, Kajabi sells you on customization, but the reality is that there is little customization and the website builder is really clunky.
Valamere M.
Instructional Technology & Design Consultant in USA
E-Learning, 2-10 Mitarbeiter
Verwendete die Software für: 6-12 Monate
In Betracht gezogene Alternativen:
Total Package for Content Marketing
Kommentare: I really love Kajabi because it allows the courses to be gamified with customizable marketing campaigns for each course.
Vorteile:
Kajabi offers many course creation tools to design online classes or trainings from scratch. For example, there's a course creation tool that allows you to create classes, videos, and other digital tools for content. Here's the best part - once your class or training is created, there's lead generation, product launch tools, and webinar funnels to use for marketing it. What is great about Kajabi is the seamless automation to build your product, sell, and manage purchases. It is truly an all in one tool!
Nachteile:
Unfortunately, there is no free subscription plan. So, you may not benefit from purchasing a plan if you will not use Kajabi on a regular basis. Although, there's a 14-day free trial available to test drive the product to see if it's a good fit for you.