Was ist Kajabi?
Kajabi ist eine Content-Marketing-Plattform, die es jedem ermöglicht, Inhalte einfach online zu verkaufen. Alle Tools, die du benötigst, um dein Online-Geschäft zu starten und zu verwalten, findest du hier unter einem Dach: einen Kursentwickler, der deine Inhalte in digitale Produkte umwandelt, eine Website, um deine digitalen Produkte zu präsentieren, Verkaufstools, mit denen du dir deine Inhalte einfach bezahlen lassen kannst, Startseiten, um dein Publikum zu vergrößern, E-Mail-Marketing, um deine Leads zu Kunden zu machen und vieles mehr.
Wer verwendet Kajabi?
Kajabi ist eine All-in-one-Plattform für digitale Unternehmer und kleine Unternehmen, um Inhalte und digitale Produkte online zu verkaufen.
Wo kann Kajabi bereitgestellt werden?
Cloud, SaaS, webbasiert
Über den Anbieter
Kajabi
2009 gegründet
Telefon-Support
Chat
Erhältlich in diesen Ländern
Vereinigte Staaten
Über den Anbieter
Kajabi
2009 gegründet
Telefon-Support
Chat
Erhältlich in diesen Ländern
Vereinigte Staaten
Kajabi – Videos und Bilder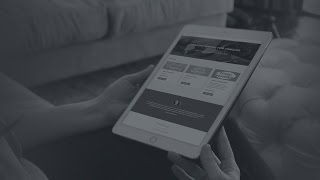 Kosten ähnlicher Produkte wie Kajabi vergleichen
Kajabi Funktionen
Aktivitäts-Dashboard
Alarmfunktion / Benachrichtigungen
Angebotsmanagement
Anpassbare Felder
Anpassbare Vorlagen
Anwendungsmanagement
Bearbeiten in Echtzeit
Berichterstattung und Statistik
Content-Management
Daten-Import / -Export
Dokumentenmanagement
Drag-and-Drop
E-Commerce-Management
E-Mail Marketing
E-Mail-Management
Einkaufswagen
Engagement-Tracking
Formular-Generator
Für B2B
Gebühren-Management
Katalogisierung / Kategorisierung
Kommunikationsmanagement
Kontaktmanagement
Kundenmanagement
Kundensegmentierung
Lead-Erfassung
Mitglieder-Datenbank
Mitglieder-Portal
Mitgliederverzeichnis
Mitgliedschaftsverlängerung
Mobiler Zugriff
Multichannel-Kampagnen
Online-Shop-Designer
Veröffentlichungsoptionen
Vorgefertigte Vorlagen
Vorlagen-Management
Website-Management
Zahlungsabwicklung
Zielseiten / Web-Formulare
Jeanette
President in USA
Verifizierter Nutzer auf LinkedIn
Gesundheit, Wellness & Fitness, Selbstständig
Verwendete die Software für: Mehr als 2 Jahre
In Betracht gezogene Alternativen:
Kajabi is a good all-in-one system
Kommentare: My overall experience was good. Customer support was very responsive. I liked the system but I had to hire a virtual assistant team to help me. Ultimately, I decided to move to another product that was less expensive, offered HIPAA compliance, and offered more features. Kajabi claims to be an all-in-one system but it doesn't allow online scheduling, doesn't create a marketing calendar where I can write one post and have it post on 4 social media accounts simultaneously, doesn't offer a 40% affiliate commission, and is not as user-friendly as it claims to be. The system I currently use allows for all of these features plus it's so simple that I can do everything myself and don't need to hire virtual assistants for website management. (I used Kajabi from 2018-2020; therefore, the company may have more features now than when I used it)
Vorteile:
Completely customizable; easy contact management system for collecting leads and editing their information; user-friendly with DIY email broadcasts and blogging; great CRM; good for coaching memberships too
Nachteile:
The base product was a bit pricey compared to other systems. There was no online scheduling system when I was using it so I had to have another product for scheduling. Although I could create my own email broadcasts and blogs, I needed a virtual assistant team to create my website and management it. I thought Kajabi was supposed to be easy to set up its website but I found it confusing.
Eduardo
Propietario in Spanien
Internet, 2-10 Mitarbeiter
Verwendete die Software für: Mehr als 2 Jahre
In Betracht gezogene Alternativen:
Un sistema TODO en en UNO que con el que te quitas dolores de cabeza
Kommentare: Yo mismo construí con wordpress y múltiples plugins mi escuela digital, web y ligue todos los sistemas externos como hubspot, mailchip o AC y era como poner a trabajar un reloj suizo.
Desde que tengo Kajabi solo me dedico a crear
Vorteile:
Cuantas con muchos servicios en un solo sistema como email marketing, funnels / embudos, LMS / escuela digital, web, hosting, hosting de vídeo, embudos evergreen, Formularios, opciones para programas de coaching entre otros. Pueden obtener aquí 30 días de Kajabi gratis aquí: https://app.kajabi.com/r/m6mCVKf6/t/smcfzwu5
Nachteile:
No es tan visual el flujo de correos en la parte de email marketing como un activecampaing por ejemplo
Danielle Menditch Roessle
Founder in USA
Verifizierter Nutzer auf LinkedIn
E-Learning, 2-10 Mitarbeiter
Verwendete die Software für: 1-5 Monate
In Betracht gezogene Alternativen:
Poor email deliverability kills it
Kommentare: If you're looking for an all-in-one platform, Kajabi provides it. However, the poor email deliverability, lack of customer service, and limited customization kills it. Kajabi might have been good at one point, but all the negatives outweighs the positives.
Vorteile:
I liked the Kajabi had everything all in one - sales, website, checkout, emails, automations, funnels, and more. I also thought the onboarding process was pretty strong in that they sent you email trainings which helped with the setup.
Nachteile:
The reality is that the email deliverability has had a negative impact on my business. Most of my emails are going to spam and customer service will not get back to me. They have a chat feature which is how I'm getting a hold of them and they say they are so inundated with customer issues, that they are behind. Moreover, Kajabi sells you on customization, but the reality is that there is little customization and the website builder is really clunky.
Keri
Systems Manager in USA
Verifizierter Nutzer auf LinkedIn
Marketing & Werbung, 2-10 Mitarbeiter
Verwendete die Software für: Mehr als 2 Jahre
All-in-One business solution for memberships and course creators
Kommentare: I love Kajabi. I was able to pick up on how Kajabi works pretty quickly and found it to be an intuitive product that is easy to use.
Vorteile:
I love that with Kajabi, you have the ability to build all the basics in one location. You can create free content and publish via podcast, email marketing, blog, and website, and also have exclusive content, trainings, etc. behind the pay wall. It is all-in-one for basic use. A new online business owner can dive into Kajabi and have pretty much all the basic tools they need. I also love the automations built in to Kajabi.
Nachteile:
The biggest con I have heard from others is pricing prior to a new business generating steady income. However, Kajabi occasionally offers longer than normal trials that can help business owners hit the ground running. In the big picture, it is more streamlined than and comparable to linking together other platform options to achieve all of the same services as Kajabi. Kajabi makes it simple, so the price seems well justified.
Maureen
Executive Director in Kanada
Bildungsmanagement, 2-10 Mitarbeiter
Verwendete die Software für: Mehr als 1 Jahr
Better than most, but room for improvement
Kommentare: I switched to Kajabi from Teachable. I was very unhappy with Teachable and did not have the time to create content on my own business website. I have created more than 10 separate products with this platform and at times it has a steep learning curve. The UI looks fantastic and very professional. I love how easy it is to add basic content to a product, but wish many of the menus talked to each other much better. The workflow is often very disjointed when creating a new product. I wish they would fix this aspect. If the flow was better and there were more in app capabilities for basic data analysis (e.g., assessment results without needed a separate download), that would be amazing.
Vorteile:
I enjoy how easy it is to create, upload and organize content for a given product. I also like the progress monitoring capabilities.
Nachteile:
I am incredibly frustrated by the assessment aspect of this platform. It is extremely limited. It is hard to see results from assessments and difficult to set them up. You have to create your assessment before you can add it to a course instead of creating it while you are working on a course. It is a completely different menu. It is also incredibly hard to get assessment results.