Was ist Eleyo?
Eleyo ist eine robuste Programm-Management-Software zur Unterstützung von Kinderbetreuungseinrichtungen, Vorschulen, Fortbildungskursen und Einrichtungen. Die Plattform ist eine End-to-End-Lösung für deine Schulen, die es dir ermöglicht, das Engagement deiner Community und die Teilnahme an Programmen zu verbessern.
Wer verwendet Eleyo?
Eleyo wurde für Kinderbetreuungs- und gemeinschaftliche Bildungsprogramme in den USA entwickelt. Es bietet Online-Registrierung, Rechnungsstellung, Berichterstattung und vieles mehr – alles, was du zur Verwaltung deines Programms benötigst.
Wo kann Eleyo bereitgestellt werden?
Cloud, SaaS, webbasiert, iPhone (mobil), iPad (mobil)
Über den Anbieter
Eleyo
2015 gegründet
Chat
Erhältlich in diesen Ländern
Vereinigte Staaten
Über den Anbieter
Eleyo
2015 gegründet
Chat
Erhältlich in diesen Ländern
Vereinigte Staaten
Eleyo – Videos und Bilder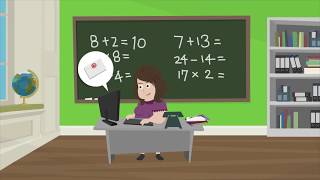 Kosten ähnlicher Produkte wie Eleyo vergleichen
Eleyo Funktionen
Abrechnung & Rechnungsstellung
Anmeldung / Onboarding
Berichterstattung / Analyse
Content-Management
Eltern-/Schüler-Portal
Elternportal
Finanzmanagement
Gruppenmanagement
Kalenderverwaltung
Klassenterminplanung
Kommunikationsmanagement
Kontaktmanagement
Online-Anmeldung
Online-Kalender
Online-Zahlungen
Registrierungs-Management
Self-Check-in/-Check-out
Teilnehmer-Tracking
Verfolgen der Teilnahme
Zahlungsabwicklung
Verifizierter Rezensent
Technology Trainer in USA
Verifizierter Nutzer auf LinkedIn
Bildungsmanagement, 51-200 Mitarbeiter
Verwendete die Software für: 1-5 Monate
Easy to set up and easy to access for parents.
Vorteile:
Customer support was fantastic helping our team set up this service when we signed on with them. They made sure we were aware how to set everything up and knew what we needed to do before the site went live.
Nachteile:
Home/registration page is easy to set up, but not highly customizable. Not a dealbreaker, as we still went with Eleyo, obviously!
Antwort von Eleyo
vor 3 Jahren
Thank you for the review! If you have any questions around what may be customized further, our Support Team would love to help. Beyond the snippets on your Eleyo page, you may also use HTML to customize.
Bobbi P.
Operations Supervisor in USA
Bildungsmanagement, 1.001-5.000 Mitarbeiter
Verwendete die Software für: Mehr als 1 Jahr
Overall I really like it & find it mostly user friendly.
Vorteile:
For child care (Before & After and related programs -- school break days, summer camp), the daily counts and attendance app are great features. The reporting ability in many areas is a plus. The ease of movement from one section to another.
Nachteile:
Tedious contract approvals, lack of a less labor-intensive waiting list option for child care, inability to charge some fees immediately at time of approval, such as summer and break camps as we've always required prepayment so now we spend more time chasing down the money. The most difficult thing isn't really the software, so much as it is the transition from one system to another and the many modifications that had to be made to our programs. In the long run these are good changes because we had to make our programs work in our previous software system, and now we are going back to the way the should have been all along. Our final program transition will be preschool for 2018-19 and we are already preparing for that. Arizona's licensing requirement of a hard signature makes any online registration process more difficult. Wish you kept AZ hours -- more times than not I look up at the clock to make a call and it's too late in the day. But everyone is quick to reply. NOTE: THIS WOULD NOT LET ME SUBMIT WITH MY WORK EMAIL BECAUSE IT SAYS I ALREADY SUBMITTED A RESPONSE FROM THAT ADDRESS so now you have my personal junk email address.
Antwort von Eleyo
vor 4 Jahren
Thank you for the review. Though our phone support hours are Central Time, our team continues to review and respond to questions through the support app when phone support has ended for the day though, we will consider expanding phone support hours in the future. The ability to review contract requests submitted online as well as site section space availability within one screen is meant to be a quick and efficient process. Our support and training team would love to take a look at your current process to see where we can make this a better experience for you and your team. (We apologize for the need to enter multiple email addresses while submitting your reviews. This one is appears to be a requirement of the review website and is beyond our control.) -The Eleyo Team
Bev T.
Admin Professional in USA
Bildungsmanagement, 1.001-5.000 Mitarbeiter
Verwendete die Software für: Mehr als 2 Jahre
Registration portal easy to use on admin side
Vorteile:
Fewer screen to click through t accomplish most tasks. Ease in merging users. I like having the ability to see if people really tried to register online before they call me for assistance.
Nachteile:
Inability to update instantly to calendars. The process of setting up instructors to see their enrollment numbers is rather clunky and doesn't work well.
Antwort von Eleyo
vor 4 Jahren
Hi Bev, Thank you for taking time to review the Eleyo software! The update to Google calendars using the iCal feed is not as quick when a change is made to a facility request due to a recent Google update. Our team is working on updates in order to accommodate the changes. In order to avoid needing to set course roster defaults for an individual instructor, setting online column defaults at the category level should allow all instructors who are attached to courses in that category to log in and see their current enrollment numbers, download rosters as well as use the Eleyo Courses Rosters app for viewing enrollments and taking attendance. Thank you! -The Eleyo Team
Lisa B.
Coordinator in USA
Bildungsmanagement, 501-1.000 Mitarbeiter
Verwendete die Software für: Mehr als 2 Jahre
Eleyo is a life saver!
Kommentare: Customer service rocks! Customers can update their accounts, pay for classes or childcare online. It is very user friendly and have saved us money on payroll not to enter payments or have customers call us to register their child for classes/programs. Best program for registration and billing.
Vorteile:
Ease of use for customer and administration. Very friendly and easy software. Continuous updating program for improvement. Love the dashboard for quick information and update notes. Customer service is way above the industry. You get a live person or you can email and get a response very quickly. Can use program on a cell phone.
Nachteile:
Would like if customers could only make one account with the same name but it is not an big issue. Would like to be able to do our employee schedules link to this program.
Carrie B.
Kids Play Supervisor in USA
Bildungsmanagement, 51-200 Mitarbeiter
Verwendete die Software für: Mehr als 2 Jahre
Over all great program
Kommentare: It is a great solution for our attendance. There are times that it doesn't sync well but that's probably a wifi thing. It works well to go in and do reports. I like the ease and functionality of both the app and administrative site. There have been times there are multiple names of the same person listed in the authorized pick up list. And parents have complained that their names aren't on top of the list, depending how long the list is they sometimes have to scroll to find their names.
Vorteile:
I like that you can look up information directly on the ipad. I like the absent option. I like that we are able to view who signs the student out as there have been times where a parent didn't communicate with their spouse and the child was already gone, it is easy to go in and see who already picked up their child to give them comfort that they are with someone they are suppose to be with and safe. I like that it indicates how many kids are currently still checked in.
Nachteile:
I wish there was a late option. We have many kids that have after school activities and classes that come to us later and it would be helpful to have an option to click that they will be coming late ...maybe highlight the child's name so it's easier to identify or find the names of which kids still need to check in (or even have a separate tab that shows which kids are arriving later). It would also be nice to have some kind of Drill option to as we do fire/tornado drills and when we are checking to see that all kids are accounted for it would be nice to click/highlight their name (without checking them out) when we do roll call.
Antwort von Eleyo
vor 3 Jahren
Carrie, thank you for your review of Eleyo! We appreciate your feedback on how to make the Child Care Attendance App even better. We'll add your suggestions to our software enhancement requests for our product development team to review. :)