Was ist Printavo?
Einfache Online-Shop-Verwaltungssoftware für Siebdrucker, Sticker, Schilderhersteller und Digitaldrucker.
Wer verwendet Printavo?
Printavo ist nicht nur für Siebdrucker geeignet. Das Unternehmen bietet Stickereien, Schilderhersteller, Werbeartikel-Anpassungsgeschäfte, DTG und mehr.
Printavo – Details
Printavo
2012 gegründet
Printavo – Details
Printavo
2012 gegründet
Printavo – Videos und Bilder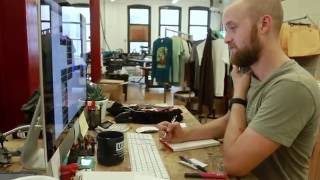 Kosten ähnlicher Produkte wie Printavo vergleichen
Startpreis
Nicht verfügbar
Nicht verfügbar
115,00 $/Monat
Nicht verfügbar
Printavo – Bereitstellung und Support
Funktionen von Printavo
"Best Fit" Auferlegung
API
Abrechnung & Rechnungsstellung
Aktivitäts-Dashboard
Aktivitäts-Verfolgung
Angebote / Schätzungen
Anpassbare Berichte
Anpassbare Vorlagen
Auftragsabwicklung
Auftragskostenrechnung
Auftragsmanagement
Auftragsverfolgung
Berechnungen mehrerer Versionen
Berechnungen vor/ nach einer Dienstleistung
Berichterstattung und Statistik
Bestandsverfolgung
Bestell-Management
Drittanbieter-Integration
Druck-Management
Elektronische Zahlungen
Inventarverwaltung
Job-Management
Job-Nachverfolgung
Job-Planung
Kontrolle des Genehmigungsprozesses
Kostennachverfolgung
Kostenschätzung
Kreditkartenbearbeitung
Kundenspezifisches Branding
Leistungskennzahlen
Lieferanten-Management
Preis- / Margen-Management
Press & Run-Stilanalyse
Produktion-Nachverfolgung
Produktionsoptionen-Bewertung
Produktkatalog
Prozess-Tinten-Berechnung
Rabattmanagement
Rechnungsmanagement
Regelbasierter Workflow
Reinzeichnung-Schätzung
Rollen-basierte Genehmigung
Schätzung
Schätzung der Buchbinderei
Schätzung des "besten Preises"
Terminplanung
Versand-Management
Vorlagen-Management
Workflow-Management
Zugriffskontrollen / Berechtigungen
API
Abrechnung & Rechnungsstellung
Abrechnungssatz-Management
Aktivitäts-Verfolgung
Alarmfunktion / Benachrichtigungen
Archivierung & Aufbewahrung
Authentifizierung
Benutzer-Management
Berichterstattung / Analyse
Berichterstattung und Statistik
Budgetkontrolle
Datenextraktion
Datenvisualisierung
Dokumenten-Abbildung
Drag-and-Drop
Drittanbieter-Integration
Druck für Gäste
Druck-Management
Druckabrechnung
Druckquoten/-limits
Einmalige Anmeldung
Ferndrucken
Ferngesteuertes Update / Installation
Job-Management
Job-Nachverfolgung
Kontingentmanagement
Kostennachverfolgung
Kreditkartenbearbeitung
Löschen von Druckaufträgen
Mehrere Authentifizierungsmethoden
Mehrere Standorte
Mehrfache Format-Unterstützung
Mehrsprachig
Mobiles Drucken
Nutzungsverfolgung/-analyse
Regelbasierter Workflow
Rollen-basierte Genehmigung
Self-Service Portal
Sicheres Aufgeben von Druckaufträgen
Sicheres Login
Umweltmetriken
Unterstützung mehrerer Drucker
Warnungen / Eskalation
Warteschlangenmanagement
Weiterleiten von Druckaufträgen
Zugriffskontrollen / Berechtigungen
Zusammenfassende Berichte
Zwei-Faktor-Authentifizierung
Überwachung
Überwachung des Gerätestatus
API
Aktivitäts-Dashboard
Angebote / Schätzungen
Anpassbare Berichte
Anpassbare Vorlagen
Auftragsabwicklung
Auftragsmanagement
Auftragsverfolgung
Benutzer-Management
Berichterstattung und Statistik
Bestell-Management
Bildbearbeitung
Bildbibliothek
Content-Management
Design-Management
Dokumentvorlagen
Drag-and-Drop
Drittanbieter-Integration
Druck-Management
Drucken an mehreren Standorten
ERP
Elektronische Zahlungen
Genehmigungs-Workflow
Inhalt-Bibliothek
Integration von Druckservices
Inventarverwaltung
Katalogisierung / Kategorisierung
Konfigurierbarer Workflow
Kontrolle des Genehmigungsprozesses
Kostenschätzung
Kreditkartenbearbeitung
Kundenkonten
Kundenspezifisches Branding
Leistungskennzahlen
Multichannel-Marketing
Onlinekatalog
Produktkonfigurator
Rabattmanagement
Rollen-basierte Genehmigung
SEO-Management
Schätzung
Suchen / filtern
Textbearbeitung
Versand-Management
Vorlagen
Vorlagen-Management
Vorschaufunktion
Website-Management
Workflow-Management
Zugriffskontrollen / Berechtigungen
Miles P.
Owner / Operator in USA
Verifizierter Nutzer auf LinkedIn
Druck, 11-50 Mitarbeiter
Verwendete die Software für: Mehr als 2 Jahre
We continue To grow with Printavo
Kommentare: We have had a great experience using Printavo. New employees seem to pick up very quickly on how things work. We continue to grow with Printavo as they are always listening to users and making updates to the software.
Vorteile:
We have saved so much time and money by automating tasks. Confirming orders with Customers to Avoid print errors. Allowing employees to all be up to date no mater what location they are in.
Nachteile:
There are still things that I would like to be able to customize just for ease of use and work flow. I am sure Printavo will eventually get these things added as features.
Druck, 11-50 Mitarbeiter
Verwendete die Software für: Mehr als 1 Jahr
Software that changed out shop
Kommentare: It truly changed the way our shop worked. Before, our team wasn't sure what to work on next, what was due and when and where everything was. We had communication issues and our efficiency just sucked. Printavo got us all on the same page and working towards the same goals.
Vorteile:
I can send quotes off to customers really quickly now and even text them to follow up. Been helpful on collecting payments quicker too using texting. We were using Quickbooks and Shopvox before but they were so complicated. Support has been great too, I can actually speak to someone on the phone in the US.
Nachteile:
Need more Zapier actions to automate more in the future and being able to have more detailed user permissions would be great
Brittanie V.
Owner in USA
Einzelhandel, 2-10 Mitarbeiter
Verwendete die Software für: 1-5 Monate
Very good marketing, I like the way it looks
Kommentare: It's easy to use. I like how easy it is to start using screenprinting stuff. They have a lot of catalogs too.
Vorteile:
It looks, and is very simple software. Easy to get started. It's almost too simple. We decided to go with something a little deeper, shopvox.
Nachteile:
Once you get going, it's hard to know where to go from there. It's lacking in so many ways, it seems to stay that way. I decided to switch to shopvox. My advice, don't shop on price, it is worth thousands down the road to pay a little more, and not have to migrate. Migration is expensive.
Antwort von Printavo
vor 4 Jahren
Hi Brittanie, Thank you for the review. We actually deploy quite a few updates regularly. You can view them all here - https://www.printavo.com/updates We push simplicity into shops and keeping your workflow organized in the simplest way possible. Thousands of shops around the work choose Printavo because of that reason. Best of luck with everything in the future! - Bruce from Printavo
Druck, 2-10 Mitarbeiter
Verwendete die Software für: Mehr als 2 Jahre
Printavo Review
Kommentare: We love Printavo. It is easy to use and look professional for our clients. I love the constant progression of the program. It has come a long way over the last few years. Customer support is fast and reliable as well. I'm excited to see how it continues to progress.
Vorteile:
Easy to use. Easy to onboard new employees.
Nachteile:
Inability to assign job run times in an automated fashion.
Shane S.
Branch Coordinator in USA
Verifizierter Nutzer auf LinkedIn
Immobilien, 11-50 Mitarbeiter
Verwendete die Software für: 1-5 Monate
Works Well, Just Not for Me
Kommentare: Like I said in the Pros, Printavo is super excited to learn and grow into the software their clients want and need them to be. Unfortunately for the type of work we were doing it wasn't a great fit.
Vorteile:
I came across this software when the developer reached out to me after he first developed it. He's hungry, eager to learn, change, and develop. He was quick to make suggested changes based on industry experience which was fantastic. As a "in house" production software, it's a great solution. The calendar, order processing, built in invoicing, and more allows it to be an all in one platform that I'd recommend to anyone starting up.
Nachteile:
The major con for this software (at least for me) was that there was no support or opportunities for third party brokerage or outsourced ordering. Once you grow to a certain size, it becomes more difficult to operate without partner facilities and the ability to work those in on the Printavo platform just wasn't there.