Was ist AirPTS 1040?
Suite of professional tax software solutions is built based on the needs of your low and high-volume tax business.
Wer verwendet AirPTS 1040?
We specialize in working with both tax preparers and other businesses. Check cashiers, insurance agents, car dealerships and retail stores are few examples of the businesses with which we partner.
AirPTS 1040 – Details
Air Financial Partners
AirPTS 1040 – Details
Air Financial Partners
AirPTS 1040 – Videos und Bilder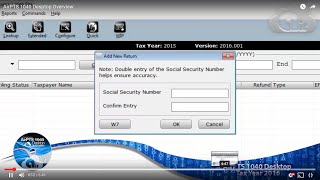 AirPTS 1040 – Bereitstellung und Support
Einsatz
Cloud, SaaS, webbasiert
Windows (Desktop)