Was ist Klipboard?
Die All-in-one-Außendienstmanagement-Software umfasst ein Cloud-Dashboard und mobile Apps. Das Tool hilft Unternehmen mit einer mobilen Belegschaft, ihre Abläufe zu optimieren, den Kundenservice zu verbessern und ihr Geschäft auszubauen. Zu den umfassenden Funktionen zählen CRM, intelligente Planung und Auftragsverwaltung, automatisierte Kundenkommunikation, mobile Workflow-Formulare, Anlagenverwaltung, Anlagenservice-Erinnerungen, GPS-Verfolgung, Zeiterfassungsblätter, Angebotserstellung, Rechnungsstellung und Integration in die Buchhaltung. Teste Klipboard mit einer kostenlosen Testversion
Wer verwendet Klipboard?
Bauwesen und Engineering, Gebäudemanagement und Wartung, Elektriker, Klempner und Heizungsmonteure, Brandschutz und Sicherheit, HLK, Wasseraufbereitung und Hygiene, industrielle Fertigung, Einzelhandel.
Wo kann Klipboard bereitgestellt werden?
Cloud, SaaS, webbasiert, Mac (Desktop), Windows (Desktop), Android (mobil), iPhone (mobil), iPad (mobil)
Über den Anbieter
Klipboard
Ansässig in London, UK
2015 gegründet
Chat
Erhältlich in diesen Ländern
Australien, Kanada, Neuseeland, Vereinigte Staaten, Vereinigtes Königreich
Über den Anbieter
Klipboard
Ansässig in London, UK
2015 gegründet
Chat
Erhältlich in diesen Ländern
Australien, Kanada, Neuseeland, Vereinigte Staaten, Vereinigtes Königreich
Klipboard – Videos und Bilder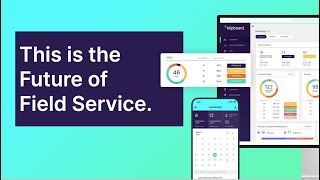 Kosten ähnlicher Produkte wie Klipboard vergleichen
Klipboard Funktionen
Abrechnung & Rechnungsstellung
Alarmfunktion / Benachrichtigungen
Angebote / Schätzungen
Anlagegegenstand-Management
Anpassbare Vorlagen
Arbeitsauftragsverwaltung
Audit Trail
Berichterstattung / Analyse
Bestandskontrolle
Bestell-Management
Compliance Management
Daten-Import / -Export
Datenerfassung und Übertragung
Datenspeicher-Management
Drittanbieter-Integration
Echtzeit-Aktualisierungen
Echtzeit-Benachrichtigungen
Elektronische Unterschrift
Erinnerungen
Formularverwaltung
Für HLK-Unternehmen
GPS
Geräte-Management
Gerätenachverfolgung
Inspektions-Management
Instandhaltungsmanagement
Integration in die Buchhaltung
Inventarverwaltung
Job-Management
Kontakt-Datenbank
Kreditplanung
Kundendatenbank
Kundendienst-Historie
Kundenhistorie
Kundenportal
Mitarbeiter-Datenbank
Mitarbeitereinsatzplanung
Mitarbeitermanagement
Mobiler Zugriff
Online-Zeiterfassung
Prädiktive Wartung
Remote-Datenerfassung
Standortverfolgung
Störfallmanagement
Techniker-Management
Terminplanung
Timesheet Management
Verfolgen von Vermögensanlagen
Versandmanagement
Vertrags-/Lizenz-Management
Vorbeugende Wartung
Wartungsplanung
Zahlungseinzug im Außendienst
Zeit & Kosten Verfolgung
Zugriffskontrollen / Berechtigungen
Alternativen für Klipboard
Bewertungen über Klipboard
Lee O.
UK
Verifizierter Nutzer auf LinkedIn
Buchhaltung, Selbstständig
Verwendete die Software für: 6-12 Monate
Quelle: GetApp
Make all your worksheets digital: perfect for working offsite!
Vorteile:
Klipboard is perfect for multiple people who are working on projects when out of the office. The interface makes it very easy to use, especially the drag and drop which makes it quick to organize people and tasks. I like the attention to detail such as the use of maps view the location of all tasks.
Antwort von Klipboard
vor 4 Jahren
Hi Lee, thank you for your review. We are delighted to hear that you are benefiting from the features of Klipboard, making your business processes quicker and easier. We look forward to continuing to work with you!
Alex M.
Gym & Spa Project Supervisor in UK
Verifizierter Nutzer auf LinkedIn
51-200 Mitarbeiter
Verwendete die Software für: Mehr als 1 Jahr
Altogether a good experience, a few problems but the team are quick to resolve
Kommentare: Saves us admin time, we now work paper free, we have improved the quality of service we deliver to our clients.
Vorteile:
Compared to how we use to do business, klipboard has enabled us to vastly improve the quality of service we deliver to our clients while reducing the admin time we used to waste with all the paperwork.
Nachteile:
There are a few teething problems, little things like a specific process to uploading the photos which if we don't follow, can cause the app to crash meaning we lose our work and have to start again.
Antwort von Klipboard
vor 4 Jahren
Hi Alex, glad to hear you are having a good experience using Klipboard. It is fantastic to hear how it has transformed the way you previously did business. It is also very pleasing to see that you give us 10/10 for likelihood to recommend. Our support team work hard to deliver the best service to our customers and they will be pleased to hear this is recognised. We believe you use the iPad app in the field and we understand it has crashed a couple of times for you during the image capture process. This can be common in apps however, we work hard to ensure we respond to all requests. Our recently released iPhone and Android app that uses the latest technology for robustness and stability, can be availed of by your team if you wish, however, we are in the midst of testing a new iPad app which we hope to release Feb 2018 which means you will have the same stability as the iPhone and Android users. Our customer success manager will be reaching out to you when it is released.
Verifizierter Rezensent
UK Customer Support Team Leader in UK
Verifizierter Nutzer auf LinkedIn
Nanotechnologie, 1.001-5.000 Mitarbeiter
Verwendete die Software für: 6-12 Monate
Has taken time to find away around the various pages, it is a work in progress
Kommentare: Using Klipboard is in the early stages, it will take at leat a year to get an overall view.
Vorteile:
Has the ability to develop to our specific needs, working with our facilitator has help in guiding the way the company will use the program going forward. The app has enabled the team to use the scheduler and reporting documents in the field off line which has taken the need to search for Wifi, this has saved time.
Nachteile:
The administration of the desktop is time consuming and will need more work to help a quicker change in engineer schedules, a better way in updating and adding forms needs to be found to save time. Currently we have to colate any update and then send them to Klipboard for implementation.
Antwort von Klipboard
vor 4 Jahren
Hello, thank you for your review. We are glad to hear that you have found Klipboard to be flexible and that it is facilitating your business processes. Great that you also benefit from time saved by allowing your team to receive scheduled jobs in the field and complete reports offline. With regards to the desktop, we have a drag and drop scheduler functionality which allows for a quick and easy change to engineer schedules within seconds. You are able to create and change forms through our workflow generator yourself through our drag and drop system, however, as an additional service for your business we currently do it for you as it removes admin from your side. Our customer success team would be more than happy to run through these elements with you, if required.
Simon A.
Maintenance & Aftersales Manager in UK
Hausmeisterservice, 11-50 Mitarbeiter
Verwendete die Software für: Mehr als 2 Jahre
Easy to use, quick to setup and streamlined our operations
Vorteile:
We are a specialist servicing company within the Climbing/PPE industry and use Klipboard daily for our onsite inspections and machine servicing within our Service centre. Not only has it helped us work more remotely but also ensures that all of our inspections are logged in a secure & readily available format. The mobile app is easy to use and our service department estimates it saves considerable time on completion of each job. With this time saving & improved working methods that Klipboard has brought about, it means that we can grow revenues across the team.
Nachteile:
I can not really think of any cons, the system is always being updated with new features every couple of months.
Gemma R.
General Manager in UK
Computer- & Netzwerksicherheit, 11-50 Mitarbeiter
Verwendete die Software für: 6-12 Monate
Great Software Every Field Service Business Needs
Vorteile:
Very easy to setup and get going plus their support team have been very helpful on every occasion. The team in the field have been quick to adopt to using Klipboard. On their phones they have the Klipboard app which gives them all the details they need about the job such as notes and any previous job history. The flexibility in having your own customisable forms which also allow you to add photos and signatures ensures we can capture the data on jobs exactly to our business needs. Effectively it means we have left manual paper processes behind. The office has great insight too as they can easily schedule the jobs and see the progress of jobs in real time making management much more simple for us. It has definitely streamlined our operational processes and will help us deliver our services to our customers much more efficiently. I would highly recommended Klipboard.
Nachteile:
There is nothing to truly dislike about the platform. The setup tool for creating your customisable mobile forms does take a little time to get familiar with using in comparison to the rest of Klipboard.