Was ist RAKEN?
Raken wurde zur Nummer 1 der Daily Reporting Software und zur Top 5 Mobile App für den Bau bei AGC National ernannt. Dies ist die einfachste und schnellste App für die tägliche Berichterstellung, die dir täglich Zeit spart. Gib oder diktiere Informationen während des Tages direkt von deinem Telefon/Tablet, während du dich auf der Baustelle befindest. Füge deinem Bericht Konstruktionsbilder, Videos und Anhänge hinzu, und sende am Ende des Tages deinen Tagesbericht per E-Mail!
Wer verwendet RAKEN?
Raken arbeitet mit Generalunternehmern und Subunternehmern jeder Größe zusammen, von kleinen Auftragnehmern bis zu Top-ENR-400-Unternehmen.
Wo kann RAKEN bereitgestellt werden?
Cloud, SaaS, webbasiert, Android (mobil), iPhone (mobil), iPad (mobil)
Über den Anbieter
RAKEN
Ansässig in Carlsbad, USA
2014 gegründet
Telefon-Support
Chat
Sprachen
Englisch, Portugiesisch, Spanisch
Über den Anbieter
RAKEN
Ansässig in Carlsbad, USA
2014 gegründet
Telefon-Support
Chat
Sprachen
Englisch, Portugiesisch, Spanisch
RAKEN – Videos und Bilder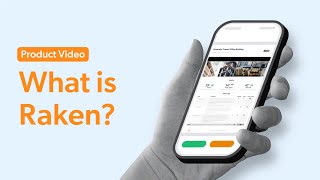 Kosten ähnlicher Produkte wie RAKEN vergleichen
RAKEN Funktionen
Auftragnehmer-Management
Berichterstattung / Analyse
Budgetverfolgung / Auftragskostenrechnung
Dokumentenmanagement
Gerätenachverfolgung
Integration in die Buchhaltung
Job-Management
Mobiler Zugriff
Projekt-Nachverfolgung
Sicherheitsmanagement
Subunternehmen-Management
Timesheet Management
Zeitverfolgung
Aneisha
Chief Operating Officer in USA
Verifizierter Nutzer auf LinkedIn
Tiefbau, 11-50 Mitarbeiter
Verwendete die Software für: Mehr als 2 Jahre
Do we love Raken? Yes, let me count the ways!
Kommentare: Just amazing! It doesn't matter if it is billing, recommendations, walking a non-tech employee through logging on, assisting on feature access or training, this company is by far one of the best in customer service and the level of power for field reporting is superior to anything we have had in the past!
Vorteile:
1. Cloud based (no expensive servers, no storage limits) 2. Extremely easy to use 3. Allows Foremen/Superintendents to have very detailed field reports 4. Can share photos, recordings, weather, and reports with a link vs. large emails 5. Can track jobs by crews, employee, and cost codes 6. Easily document weather delays 7. Voice recording allows for a LOT of flexibility and complete detail 8. Phone, ipad, tablets or desktop are part of the accessibility with just a logon 9. All this at an affordable price 10. If you need to go to mediation and/or court, this is quite the electronic storage 11. Allows for employee to sign the time/work performed and no accidents 12. Easily modify your daily field report for different jobs.
Nachteile:
1. We started when it first launched and it didn't have all the features but they were listening and added new things constantly 2. Would like to see more gps functions later for time card validating
Antwort von RAKEN
vor 4 Jahren
Thanks for your time writing this review and feedback, Aneisha! This is very exciting to hear. We have built Raken based on customer feedback and will continue to do so. Thank you!
Joe
Owner - Manager of Decorative Concrete Division in USA
Verifizierter Nutzer auf LinkedIn
Bau, 11-50 Mitarbeiter
Verwendete die Software für: 1-5 Monate
Super Easy & Effective
Kommentare: Has been great. Customer support is excellent. They check in to make sure everything is OK frequent on the beginning while you are learning. After that they still occasionally check in & if you message them on the RAKEN site they are quick to respond.
Vorteile:
The ease of tracking what is going on with my jobs & being able to hold others accountable by having record of the quality of work we are doing. We polish concrete so in the past without this program we would polish a floor & other trades would come in & abrade the floor with the grit & grime brought in & not cleaned up because the parking lots are rarely finished until the end. When the job was ready to turn over to the customer of course the shine was not as good & we would get the blame for not polishing well originally. Now we have documented readings of our shine & no issues. The GC's really like this as well as I email to them daily to show our progress & things we need them to do to operate.
Nachteile:
I have no complaints. I do have a suggestion if you could make the workers to where if you made a mistake while inputting their information (name) to be able to edit instead of having to delete & redo. Not a big deal if that is not east to do.
Antwort von RAKEN
vor 3 Jahren
Hey Joe, thank you for the great feedback and review, we love hearing stories of how Raken helps our customers protect their work and communicate easily and effectively. As for editing worker information, we would love to assist in answering this request for you. Please reach out to us at help@rakenapp.com or give us a call at 866-438-0646. Thanks Joe!
Gabrielle
Construction Management Major in USA
Bau, Selbstständig
Verwendete die Software für: Kostenlose Testversion
Professional Daily Reporting App
Kommentare: Effective and efficient way to keep track of data and information for construction and contracting companies. This software supports the growing interest in using new technology in the workplace, especially in construction.
Vorteile:
Very basic and simple way to keep track of daily reports, time cards, and daily tasks while out on the job site. The app can be used on Apple or Android devices. Weekly and monthly summaries are automatically sent to your email from the app, which is very convenient and cuts time of actually having to enter data manually onto spread sheets. Updates through pictures and videos of projects and job sites from anyone is another great feature of the software. Time cards are automatically updated and can be edited as needed by the company or by the employee without the hassle of having to log into HR.
Nachteile:
The app is meant to make daily tasks easier to keep track of, but that doesn't mean that it will keep track of everything and won't have software issues along the way. Depending on the amount of system update tracking, older devices, especially smartphones, may not be supported at all or for very long. That is important to look into when looking for a safe and efficient app that deals with information that is vital to your company. There also is not a backup guarantee if something with the system crashes so always have another way of tracking your data!
Antwort von RAKEN
vor 3 Jahren
Thanks for the review, Gabrielle! Glad to hear Raken is working out well for you. We have the ability to customize survey questions, which will help you keep track of your information, but if there¿s anything more specific you¿d like to see, please let us know! We¿re constantly working on developing new tools that will help improve you with your daily tasks, so feel free to reach out by email to help@rakenapp.com. Thanks!
Isauro
Project Engineer in USA
Verifizierter Nutzer auf LinkedIn
Bau, 11-50 Mitarbeiter
Verwendete die Software für: 6-12 Monate
Raken Review
Kommentare: We have been using the Raken app now for almost 8 months. We have found that this greatly cuts on paper waste, and improves response time by having uploads available in real time.
Vorteile:
We are a commercial wood framing company. The best feature of this app is the ease of use for all of our foremen. The speak-to-text works great, and uploading pictures are simple. This gives us plenty of real-tie information.
Nachteile:
Once you have multiple projects going, sometimes it is difficult to find a specific log that mentions a key item you are looking for from a month or two ago. A keyword search feature to sort through the daily logs would be nice.
Antwort von RAKEN
vor 4 Jahren
Thanks for the feedback, Isauro! Really glad to hear that Raken has been working out well. In regards to the keyword search, you can actually use the 'Dashboard' tool from the app to search through all your old reports. Once in the 'Dashboard', there's a search icon in the top right, feel free to contact our support if you need any help@rakenapp.com if you need assistance. Thanks again!
skip
Sr Superintendent in USA
Verifizierter Nutzer auf LinkedIn
Bau, 201-500 Mitarbeiter
Verwendete die Software für: 1-5 Monate
Construction Technology Trends 2018
Kommentare: I have not been using it that log and am just getting started on a new project, so not that many subs are on board. I think it is adequate but could have a few more features where you can customize tabs. It doesn't seem like it is not that easy to filter and search topics (but i'm not completely familiar with all features).
Vorteile:
Raken is fairly simple to use. Its feature are not complex or convoluted, and it covers enough to reflect accurate daley activities. I use the software mostly through my phone, but you have the option to do it from a PC.
Nachteile:
Depending on network coverage using from your phone can be negative. When you go into the photo app you can't see the dates photos were taking making it difficult to select correct date range. If sub contractors are inputting info, it would be nice if it showed within specific area (subs work log) real time, so that it can be integrated within licensed users Log (not separate)
Antwort von RAKEN
vor 3 Jahren
Thanks for your feedback, Skip! Please stay tuned as we're about to release an app version which supports offline. We will be sure to discuss your feedback regarding subcontractor data inputs with our Product team. For the meantime, feel free to use the 'Dashboard' functionality from either the mobile or web app. It includes a newsfeed of activities from inputs from the field - GC and subcontractor alike. Please contact us at help@rakenapp.com if you need assistance. Thank you!