Was ist mailparser.io?
Parse E-Mails und Anhänge und erhalte strukturierte Daten zurück. Die Dateneingabe aus E-Mails wird drastisch reduziert. Die Daten können mit WebHooks, JSON, XML versendet oder als Excel-Tabelle heruntergeladen werden. Automatisiere deinen Workflow und verabschiede dich von der manuellen Dateneingabe. In wenigen Minuten kannst du Parsing-Regeln einrichten lassen, um die Ausgabe deiner E-Mail-Daten zu strukturieren. Spare jede Woche Arbeitsstunden ein und erhöhe die Genauigkeit. Egal, ob du Lead-Eingaben in dein CRM automatisieren möchtest, Versandmitteilungen parsen möchtest und noch vieles mehr.
Wer verwendet mailparser.io?
Diese Anwendung wird von Kunden aus den unterschiedlichsten Branchen genutzt. Jeder, der Informationen aus E-Mails extrahieren und strukturierte Daten erhalten möchte Automatisiere deine Informationsabfrage- und Eingabeprozesse.
Wo kann mailparser.io bereitgestellt werden?
Cloud, SaaS, webbasiert
Über den Anbieter
SureSwift Capital
Ansässig in Edina, USA
2016 gegründet
Telefon-Support
Chat
Über den Anbieter
SureSwift Capital
Ansässig in Edina, USA
2016 gegründet
Telefon-Support
Chat
mailparser.io – Videos und Bilder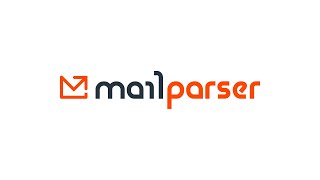 Kosten ähnlicher Produkte wie mailparser.io vergleichen
mailparser.io Funktionen
Archivierung & Aufbewahrung
Routing
Alternativen für mailparser.io
Bewertungen über mailparser.io
Mike S.
Owner/Attorney in USA
Verifizierter Nutzer auf LinkedIn
Anwaltskanzlei, 2-10 Mitarbeiter
Verwendete die Software für: Mehr als 1 Jahr
Best Mailparser for small businesses
Kommentare: I am a bankruptcy attorney. Once a case is filed for a client the court sends out multiple emails with all kinds of useful information about when the client's meeting with the trustee is, when their court filing fee payments are due, whether their debts have been discharged, etc. etc. Because of the way that the court deals exclusively in pre-formatted emails, bankruptcy is extremely susceptible to automation but the first hurdle is parsing the info out of the emails into google sheets. That's what I use Mailparser.io for. Once I have parsed the info into Google Sheets, then I am able to have zapier send out custom, preformatted automatic emails to each client (pulling the data from google sheets) telling them when their meeting is with the trustee, when their court filing fee payments are due, etc. I never have to do anything after filing the case. The rest is on autopilot. The possibilities for automatic emails are endless once you have set up your email list in google sheets with a v-lookup so that you can match your parsed email data with an individual lead, client, etc. instead of the automatic email wanting to just send back to the email address where the form email came from. It took me a while to figure out what I needed but I found JR Spikeston on Upwork.com and he has done the work in my google sheets to make Mailparser.io's promise of truly automated emails a reality.
Vorteile:
1. It integrates with Zapier making a lot of things possible. 2. the integration process is extremely easy and the mail forwarding process is easy. The software walks you through the process. 3. the mail parsing itself is intuitive once you get the concept of writing parsing rules. It doesn't require scripting/coding and so any old layperson can figure out how to isolate the information they want out of email.s
Nachteile:
The thing that was hardest for me was just learning how to create the parsing rules effectively. The interface is powerful and a joy to use once you grasp what is happening as you move down through the parsing process, but I think that mailparser.io may have stopped short of what they need to do tutorial-wise to really open the floodgates to masses of users instead of having people get excited about it and then kind of go away scratching their heads and miss out on a powerful solution that is in fact easy to use once you figure it out. It only takes an hour to figure out, but that process could be more guided and have more tutorial videos I work on automation stuff quite a bit but I am a regular guy running my bankruptcy law firm without any IT background. I understood that I could call or chat with customer service but what I think would have helped me the most is just lots of walk through videos of various parsing scenarios. I would gladly sit and explore tutorial videos on "how to extract two names separately that are joined by an "and"" , "how to parse something that spans two lines of text" etc. etc. I have no idea what they have available now and I feel like I have caught the concept of the parsing (although I still wonder if I am missing some tips and tricks). I just think that for a lot of people like me, well done, detailed video walkthrough's of about 30 parsing situations would just help people come on board and get off and running more quickly.
Robert R.
Director of Technology in USA
Verifizierter Nutzer auf LinkedIn
Logistik & Lieferkette, 11-50 Mitarbeiter
Verwendete die Software für: Mehr als 2 Jahre
The dawn of citizen development is here, thanks to forward thinkers like Mailparser
Kommentare: So far, our experience with mailparser is outstanding. Highly recommended.
Vorteile:
Cloud computing is as complicated as the old server room. But the integration technologies are not. If you can write a formula in Excel, you can 'develop' business process workflows. We bypass EDI (granted, inbounds) by using Mailparser to well, parse emails into records that can be sent into our NetSuite account. We process a few thousand a month. Best part - I've now got a rock solid audit trail too.
Nachteile:
Honestly, it's too easy to start using, so I didn't pick up some parser concepts the first time thru. But that's not really a con:) To date, we haven't needed to do anything that mailparser could not do. We've even pinged their support team, who are great and super responsive. (and they are good teachers!)
Julien P.
Head of Digital in Südafrika
Gastgewerbe, 51-200 Mitarbeiter
Verwendete die Software für: Mehr als 2 Jahre
Simple, powerful
Kommentare: Love the product, absolutely love their quick/efficient support team!
Vorteile:
the ease of being able to parse through anything on the email (source, attachments etc..) & pinpoint the correct information to gather
Nachteile:
silly thing: non persistent session / connection so I have to log in every single time
Antwort von SureSwift Capital
vor 3 Jahren
Thanks for the review Julien! Per your request we have recently added a 'remember me' option on login to retain your session :)
Verifizierter Rezensent
Director of Administration in USA
Verifizierter Nutzer auf LinkedIn
Buchhaltung, 51-200 Mitarbeiter
Verwendete die Software für: Mehr als 2 Jahre
MailParser Review
Kommentare: Outstanding. Once you learn how to use it, you can save thousands of dollars and hours per week.
Vorteile:
The utility of this is great. So many use cases. Not only can you parse email bodies, but also email attachments.
Nachteile:
It can be a little tricky at first. Once you get your first parsing rule and integration under your belt, this gets very straightforward.
Joel H.
Senior Marketing Manager in USA
Verifizierter Nutzer auf LinkedIn
Marketing & Werbung, 11-50 Mitarbeiter
Verwendete die Software für: Mehr als 2 Jahre
Where Automation Magic Starts
Kommentare: I have used it in Zaps to automate lead data entry, solicit customer reviews, and more. I can achieve these automations much more affordably with Mailparser.io than I can with competing single purpose solutions.
Vorteile:
It is the most capable mail parser available. When paired with a service like Zapier it facilitates all kinds of interesting automation.
Nachteile:
While overall it is easy-to-use, it can be a bit complicated to noodle through the best logic to apply to get the final result you desire. I have found their support team to be helpful and responsive when I run into questions though.
Antwort von SureSwift Capital
vor 4 Jahren
Hi Joel! Thank you for taking a few minutes to share your thoughts on Mailparser. Great to hear that you are coupling our product with Zapier. That is a very popular path for clients. Microsoft Flow is another integration platform that users are taking advantage of too. Please let us know if we can be of any help.