Was ist Azuga Fleet?
Azuga Fleet macht sich die Leistungsfähigkeit von GPS, Fahrzeugdiagnostik und Fahrerprämien zunutze, um ein Flottenverfolgungssystem zu schaffen, das einerseits seine Aufgabe erfüllt, andererseits aber auch die Arbeit für jeden Einzelnen einfacher und sicherer macht. Jeder Kilometer, jeder Stopp, jedes Fahrzeug und jeder Fahreralarm wird verfolgt, analysiert und gemeldet, um die Sicherheit und Effizienz des Fahrers auf Schritt und Tritt zu verbessern. Alle gesammelten Daten werden für die Führung des Unternehmens und die Bereitstellung der besten Anreize für die Fahrer der Branche und auch von der gesamten Transportindustrie genutzt.
Wer verwendet Azuga Fleet?
Arbeitnehmerflotten jeder Größe und Art erleben durch den Einsatz von Azuga dramatische Verbesserungen im Bereich der Sicherheit und sparen Geld.
Wo kann Azuga Fleet bereitgestellt werden?
Cloud, SaaS, webbasiert, Android (mobil), iPhone (mobil), iPad (mobil)
Über den Anbieter
Azuga
Ansässig in San Jose, USA
2012 gegründet
Telefon-Support
24/7 Live-Support
Chat
Erhältlich in diesen Ländern
Brasilien, Indien, Kanada, Vereinigte Staaten, Vereinigtes Königreich
Über den Anbieter
Azuga
Ansässig in San Jose, USA
2012 gegründet
Telefon-Support
24/7 Live-Support
Chat
Erhältlich in diesen Ländern
Brasilien, Indien, Kanada, Vereinigte Staaten, Vereinigtes Königreich
Azuga Fleet – Videos und Bilder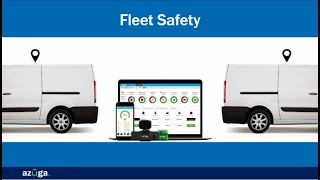 Kosten ähnlicher Produkte wie Azuga Fleet vergleichen
Azuga Fleet Funktionen
Abrechnung & Rechnungsstellung
Aktivitäts-Verfolgung
Alarmfunktion / Benachrichtigungen
Angebote / Schätzungen
Arbeitsauftragsverwaltung
Berichterstattung / Analyse
Check-in/Check-out
Compliance Management
Echtzeitüberwachung
Elektronische Unterschrift
Fahrer-Management
Fahrzeug-Nachverfolgung
GPS
Geografische Karten
Geolokalisierung
Historische Berichte
Inspektions-Management
Instandhaltungsmanagement
Integration in die Buchhaltung
Inventarverwaltung
Kontakt-Datenbank
Kraftstoff-Management
Kundendienst-Historie
Mitarbeitermanagement
Mobiler Zugriff
Online-Zeiterfassung
Routenoptimierung
Routenverlauf
Routing
Standortverfolgung
Statusverfolgung
Terminplanung
Verfolgen von Vermögensanlagen
Versandmanagement
Vorfall-Berichterstattung
Alternativen für Azuga Fleet
Bewertungen über Azuga Fleet
Steve F.
General Manager in USA
Verifizierter Nutzer auf LinkedIn
Verbraucherdienste, 51-200 Mitarbeiter
Verwendete die Software für: Mehr als 2 Jahre
Azuga Fleet Value
Kommentare: Our relationship with Azuga has been positive from day ONE. When we have had an issue, they are handled it quickly and professionally. A superior company to work with - they make their customers feel valued (unlike others in the industry that require long terms contracts that automatically renew).
Vorteile:
The product from Azuga is the most valuable on the market. Even though it is very reasonably priced, the features offered from Azuga are far more valuable than its price. We have used competitive products, but Azuga - by far - is the best value for the money. Cannot recommend a product of this type any higher.
Nachteile:
nothing - we have had no issues with the product and no complaints. Customer service is outstanding.
Antwort von Azuga
vor 3 Jahren
Thanks Steve. Glad to know is Azuga is working well for you.
Automotive, 51-200 Mitarbeiter
Verwendete die Software für: Mehr als 1 Jahr
Great addition to our fleet
Vorteile:
Using the Azuga software, we have managed to reduce our fuel consumption in our fleet by 14%. The ability to make sure our drivers aren't leaving their vehicles idling for extended amounts of time is what is mainly responsible for this savings. We have also been able to improve customer service since our dispatcher can easily see what driver is nearest to a location that needs an unscheduled visit. The dispatcher also enjoys not having to phone 17 different people to see who is closest.
Nachteile:
We have had several of the transmitter units stop working, but a quick phone call or email to the support team, and a replacement device is quickly shipped out to us.
Antwort von Azuga
vor 5 Jahren
Tim - we're very glad to hear about the success you are having with Azuga Fleet, and happy to give the support you need when it's needed!
John L.
Associate Territory Manager in USA
Möbel, 5.001-10.000 Mitarbeiter
Verwendete die Software für: 6-12 Monate
Awesome product
Vorteile:
I absolutely love Azuga! I can track every truck in our fleet. I can see who is driving, how fast, mileage and so much more! I can generate reports into excel. My favorite report is idling, with rising fuel costs I can limit the amount of using. I can also send an alert to the drivers!
Nachteile:
There isn't much to dislike. Maybe getting the drivers to reconnect after getting out of the truck. Would like to see an auto-reconnect feature.
Shazela S.
HR/Office Manager in USA
Essen & Trinken, 11-50 Mitarbeiter
Verwendete die Software für: Mehr als 2 Jahre
Dash Cams and GPS Trackers
Vorteile:
It is easy to use the picture is clear.
Nachteile:
The software is not what it seems. They say they have live streaming but when you need a video you must request it and you have to pay for it. The customer service really sucks, if you have a problem, they give you the run around or tell you other departments handle it. The other departments never contact you to handle anything and when you call them for help, they never answer the phone. One of our vehicles got into an accident and our dashcam did not record the accident, it took this company an entire month to tell me that the dash cam was not recording anything and they did not have anything on their server. So now we have a lawsuit and no video evidence to prove that our driver was innocent. It also took them two months to send us a replacement camera for one of our vehicles, one sales person claimed they did not have the camera in stock but the other sales person said they do have it in stock, he sells cameras every day so he knows what they have. Overall, this is the worst company to use for your fleet tracking and dash cam service. They have poor customer service and they are not responsive what so ever.
Tim M.
IT Manager/Systems Administrator in USA
Verifizierter Nutzer auf LinkedIn
Immobilien, 51-200 Mitarbeiter
Verwendete die Software für: Mehr als 1 Jahr
Extremely helpful tool if you have more than 1 vehicle
Kommentare: We are extremely pleased with Azuga, and will continue to use them. The devices have paid for themselves in fuel savings and customer satisfaction.
Vorteile:
-Know EXACTLY where your drivers are located. -Get alerts if your drivers are speeding, or driving in an aggressive manner which uses more fuel. -Manage vehicle idle time which wastes fuel -Have the ability to tell the customer exactly where their delivery is when they call asking "where is my item"?
Nachteile:
GPS device is not built very tough. In the event that you need to swap out the device for some reason, it's pretty easy to bend the pins inside, or if it gets dropped, it will shatter easily. However, if this happens, Azuga will promptly get you a replacement (for a small shipping fee).
Antwort von Azuga
vor 4 Jahren
Thank you Tim for your feedback