Was ist Visme?
Visme transformiert die Art, wie du interessante Präsentationen erstellst und teilst. Das einzige System kombiniert einen intuitiven, einfach zu verwendenden Presentation-Builder mit Tausenden von Assets und vollständig anpassbaren Vorlagen mit leistungsstarken Funktionen für Zusammenarbeit, Analyse und Bereitstellung in einer benutzerfreundlichen Cloud-basierten App. Arbeite einzeln oder als Team. Veröffentliche online, binde es in deine Website ein oder lade es herunter, um es offline zu verwenden.
Wer verwendet Visme?
Kleine und große Unternehmen, gemeinnützige Organisationen und Bildungseinrichtungen.
Wo kann Visme bereitgestellt werden?
Cloud, SaaS, webbasiert
Über den Anbieter
Visme
Ansässig in Rockville, USA
2012 gegründet
Telefon-Support
24/7 Live-Support
Chat
Visme Kosten
Startpreis:
12,25 $/Jahr
Ja, kostenloser Test verfügbar
Ja, Gratisversion verfügbar
Visme bietet eine Gratisversion und eine kostenlose Testversion. Die kostenpflichtige Version von Visme ist ab 12,25 $/Jahr verfügbar.
Preismodelle
Kostenlose Testversion
Über den Anbieter
Visme
Ansässig in Rockville, USA
2012 gegründet
Telefon-Support
24/7 Live-Support
Chat
Visme – Videos und Bilder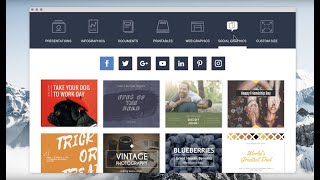 Visme Funktionen
Aktivitäts-Dashboard
Animation
Anpassbare Vorlagen
Anpassbares Dashboard
Audiodatei-Management
Berichterstattung / Analyse
Berichterstattung und Statistik
Bildbearbeitung
CAD-Werkzeuge
Content Delivery
Content-Management
Daten-Import / -Export
Datenvisualisierung
Designvorlagen
Drag-and-Drop
Drittanbieter-Integration
Für Vertriebsteams/ -organisationen
Medienbibliothek
Offline-Bearbeitung
Offline-Präsentation
Suchen / filtern
Video-Unterstützung
Visuelle Analytik
Werkzeuge zur Zusammenarbeit
Zugriffskontrollen / Berechtigungen
Casey D.
Volunteer in USA
Verifizierter Nutzer auf LinkedIn
Non-Profit-Organisation Management, 11-50 Mitarbeiter
Verwendete die Software für: 1-5 Monate
Perfect for any graphic design experience level - even complete beginners!
Kommentare: I am a volunteer for a non-profit animal rescue organization. We had a very successful past year and had been looking for a way to visually show all of the data from it, but didn't quite know how. Before working with Visme, we had no idea how beneficial it would be to have this data visually represented in a beautiful infographic. The results were eye-catching, easy to read/interpret and perfect to share on both social media and in print. We were able to take a closer look at our metrics and determine specific data we should be keeping track of- and we will be able to use these findings as a benchmark for years to come. Thank you Visme, for providing a tool to not only create an aesthetically pleasing infographic, but a tool that opened our eyes to our own various analytics that we can monitor and share with our supporters.
Vorteile:
Visme is very easy to use, even for someone with no graphic design/technical experience. I created a stunning infographic to display all of my organization's "year in review statistics" without any frustration or confusion. I was able to create a proof of the design and export it to a JPEG file for review. When layout/aesthetic decisions were finalized, I purchased a membership to have access to down a PDF version of the design. I ended up sending the same PDF file to a local print shop where it was printed on a 24x36 foam board - which still appeared in the highest quality that was displayed in my browser. You can't have a high quality print without a high quality file to print from. The first of many great experiences!
Nachteile:
Although it was nice to be able to size the canvas based on a ratio of pixels, it would have been nice to have an additional or alternative a way to size the canvas based on inches/centimeters for easy printing. If there is in fact already a way to do this, I would recommend having the options associated with the 'canvas size' feature.
In Betracht gezogene Alternativen: Infogram, Canva, Adobe Illustrator und Adobe Creative Cloud Express
Gründe für den Wechsel zu Visme: The ability to play around with the software and use almost all of the features before having to commit to purchasing a plan was the deal breaker for me. The icing on the cake was the ability to create/download an actual proof of the design as a JPEG before purchasing. Although the JPEG was lower quality, it made perfect sense that the higher quality versions of files to download were part of the paid plan which I thought was very reasonable.
Mercédesz D.
Business Development Representative in Ungarn
Informationstechnologie & -dienste, 11-50 Mitarbeiter
Verwendete die Software für: 1-5 Monate
More than just presentations
Kommentare: We've started using Visme purely for presentation purposes but quickly realized that the potential it has can be leveraged across multiple business problems. Now we create one-pagers, brochures and other marketing material with it.
Vorteile:
Visme comes with a bunch of ready-to-use templates, smart icons and the like. It takes considerably less time to create a visualization when compared to any other tools. The other perk is the "My Brand" feature, which allows the whole team to use the same corporate identity package.
Nachteile:
I'd say the only difficulty I've encountered in the beginning was with the placement of the objects. What really helps is the functionality to place your items based on their relative pixel location however I'm yet to find a quick way to put my items to the perfect spot.
In Betracht gezogene Alternativen: Prezi
Warum Visme gewählt wurde: Our 1-year contract with Prezi has expired.
Zuvor genutzte Software: Prezi
Gründe für den Wechsel zu Visme: Prezi's price offer for a 2-seat team package was considerably high.
Sabrina L.
ATTENTION NON RESPECT in Frankreich
Gastgewerbe, Selbstständig
Verwendete die Software für: Kostenlose Testversion
A éviter arnaque
Kommentare: J'ai voulu passer sur un paiement mensuel pour utiliser visme 1 mois le temps de mon examen. Ils m'ont répondu que je pouvais me désabonner quand je voulais. Il était écrit 12,25$/mois j'ai donc pris ça car j'ai peut de moyen. En tout petit il était au final écrit paiement annuel et toutes les conditions sont en anglais. Je paye je reçois une facture de 147$ très étonnée même pas 5 mn après je me dépêche d'annuler. La loi donne un délai de rétractation de 14j mais eux me disent qu'ils ne remboursent rien et point barre. Inadmissible aucun respect de la loi et même pas un geste alors que je me suis abonner 5 mn et ils m'ont passé sur un autre abonnement sans même m'avoir demandé alors que j'avais tout refusé ! À éviter !!
Vorteile:
J'ai trouvé des points fort dans la modernité
Nachteile:
Aucun respect du consommateur pas de délai de rétractation écrit null part , pas de remboursement alors que j'ai annulé 4 minutes après
Alejandro G.
Founder & Director in Mexiko
Verifizierter Nutzer auf LinkedIn
Verbraucherdienste, 2-10 Mitarbeiter
Verwendete die Software für: 1-5 Monate
Death by power point be gone
Vorteile:
It has tons of features and object galleries. This is one of the most robust and at the same time easy to use software to create visual information for work or education.
Nachteile:
Some of the objects are not as straightforward to change. There is a learning curve you have to take in order to get the most out of visme.
In Betracht gezogene Alternativen: Beautiful.ai
Gründe für den Wechsel zu Visme: It has a more comprehensive library of objects and things you can do with it.
Nelson G.
VP Business Development in USA
Finanzdienstleistungen, 2-10 Mitarbeiter
Verwendete die Software für: Mehr als 1 Jahr
Easily create eye catching content
Kommentare: I've used Visme in four different businesses at this point and have recommended the product to countless others. As someone who has zero marketing experience, I feel as if it gives me the opportunity to talk about our offering in ways that would normally require a graphic design professional. Having at least one license for your business or organization is a no brainer.
Vorteile:
I was able to create content for our business within minutes of using Visme. Great for any business that is trying to tell a story about their product or services.
Nachteile:
I'd like to see more of the animated icons, I think that's a game changer for folks who incorporate video/gifs in their social media strategy.
In Betracht gezogene Alternativen: Toonly
Warum Visme gewählt wurde: Intuitiveness.
Zuvor genutzte Software: Prezi
Gründe für den Wechsel zu Visme: Felt as if it gave me the most bang for my buck.