Was ist VBOUT?
VBOUT is a lead generation and marketing automation platform trusted by 1000's of businesses agencies to automate and centralize their marketing while delivering intelligent, personalized experiences to their audiences.
Features include social media management, landing page builder, email marketing, automation builder, lead management and marketing analytics.
Annual or monthly payment plans are 1/4 the cost of competing marketing automation solutions.
Free premium support is included.
Wer verwendet VBOUT?
Marketing automation platform for small to midsize firms and marketing agencies needing email marketing, automated campaigns, conversion analytics and integration with existing systems.
Wo kann VBOUT bereitgestellt werden?
Cloud, SaaS, webbasiert
Über den Anbieter
VBOUT
2013 gegründet
Telefon-Support
24/7 Live-Support
Chat
Erhältlich in diesen Ländern
Vereinigte Staaten
Sprachen
Arabisch, Englisch, Spanisch
Über den Anbieter
VBOUT
2013 gegründet
Telefon-Support
24/7 Live-Support
Chat
Erhältlich in diesen Ländern
Vereinigte Staaten
Sprachen
Arabisch, Englisch, Spanisch
VBOUT – Videos und Bilder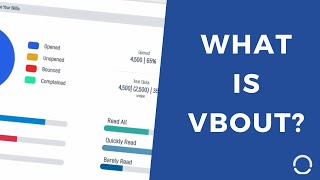 Kosten ähnlicher Produkte wie VBOUT vergleichen
VBOUT Funktionen
Abonnenten-Management
Anpassbare Vorlagen
Anpassbares Scoring
Berichterstattung / Analyse
Content-Management
Daten-Import / -Export
Drip-Kampagnen
Dynamische Inhalte
E-Mail Marketing
Email-Kampagnen-Management
Engagement-Tracking
Formular-Generator
Für kleine Unternehmen
Kampagnenanalysen
Kampagnenmanagement
Kontaktmanagement
Lead-Erfassung
Lead-Qualifizierung
Leadmanagement
Leistungskennzahlen
Listen-Management
Marketing-Automatisierung
Multichannel-Marketing
Prozess-/Workflow-Automatisierung
Prädiktive Analytik
ROI-Tracking
Segmentierung
Social Marketing
Social Media-Überwachung
Verhaltensanalysen
Veröffentlichungsoptionen
Vorlagen-Management
Websitebesucher-Nachverfolgung
Zielseiten / Web-Formulare
Mohd
Manager in Vereinigte Arabische Emirate
Verifizierter Nutzer auf LinkedIn
Maschinerie, 11-50 Mitarbeiter
Verwendete die Software für: 1-5 Monate
In Betracht gezogene Alternativen:
A great all in one marketing automation tool
Kommentare: Overall I am very happy as I previously used Active Campaign and Encharge. Thus all in one tool which saves me money on not spending on Zapier and other automated tools as this one has pretty internal flows
Vorteile:
The first thing I like about Vbout is the team is always helping. It is no-nonsense tool that can automate lots of things and after 3 months I am still learning Vbout. They have constant improvements and updates they just released custom SMTP which would be great for me. We send around 100k emails every month so have the agency plan with them.
Nachteile:
The UI/UX is outdated and needs revamping. The landing page is also basic. The tutorials still need an update as the product is updating. At times the email landed to spam.
Anuj
Senior Consultant - Data Analytics & Vendor Management in Indien
Bildungsmanagement, 201-500 Mitarbeiter
Verwendete die Software für: 6-12 Monate
In Betracht gezogene Alternativen:
Best marketing automation platform for businesses . Create impact through social media management !
Kommentare: Its been fantastic experience so far. Partnering with Vbout has wonderful outcomes for us till date. All our branding and marketing activities are automated with reduced or nil dependancy on manpower for getting things done. Also, performance and quality of posts is enhanced and more user base is getting added to our social media ccounts every week.
We are seeing over 30% boosts in revenue due to wider coverage and word of mouth through social media marketing. Vbout came as a saviour for us. Truly incredible solution for businesses.
Vorteile:
Vbout is the need of the hour for all kinds of businesses as business cannot function without full fledged social media management and marketing automation. Vbout is one of the leading market player which has eased out our marketing, branding and promotioning activities in one go. It has automated our Ads posting and video making activities on Facebook, Instagram etc. Our clients are happy with this experience. They are one of the best in this category. Introduction of Vbout will remove the redundancy and routine daily tasks and activities from root and wil convert the activities into automated one. It helps to boost the revenue by decreasing the expense substantially.
Nachteile:
We have not faced any major issue or trouble so far. Though sometimes, integration problem occurs which can be resolved with minor changes in the system
Verifizierter Rezensent
Marketing Coordinator in USA
Verifizierter Nutzer auf LinkedIn
Groߟhandel, 51-200 Mitarbeiter
Verwendete die Software für: Mehr als 1 Jahr
Works but Not Ideal
Kommentare: While customer service is very responsive, we need to contact customer service way too often.
Vorteile:
It has most of the features we were looking for when considering platforms and was affordable.
Nachteile:
They upgrade/change features frequently without telling you and cause problems with existing campaigns. "Templates" can be hard to change and don't always work across different email clients.
Purnambica
Manager in Indien
Unternehmensberatung, 501-1.000 Mitarbeiter
Verwendete die Software für: 6-12 Monate
In Betracht gezogene Alternativen:
Take business automation to next gen level with VBOUT. A to Z automation of business !
Kommentare: My overall experience with VBOUT is just superb. It is an awesome automation tool which standardizes all critical business activities through its automation model and reduce dependency of businesses on manpower. Business productivity enhances and reduced wastage is reported after introduction of VBOUT in our system. Increased revenue is liked by all clients.
Vorteile:
VBOUT helps in 360 degree business automation in most easiest and structured manner. It results in email marketing automation through inbuilt development of standardized template. No manual intervention involved at all. All the branding, sales and marketing campaigns are strengthened through automation which does not require any manpower dependency. It helps in saving of different costs a lot. It has improved performance outcome to next level. Loved by all our clients.
Nachteile:
Nothing to report on any laxity. Costing should be strictly defined on basis on PaaS and SaaS model.
Abdul K
Director in UK
Verifizierter Nutzer auf LinkedIn
Einzelhandel, 2-10 Mitarbeiter
Verwendete die Software für: 1-5 Monate
In Betracht gezogene Alternativen:
Beast all in one marketing tool
Kommentare: I've tried lots of marketing tools and this is one of the best. If you want to be able to manage your clients marketing needs, run marketing campaigns, automate your email marketing, publish content, manage social media accounts, create landing pages, send newsletters, manage your clients, have a CRM tool, have lead management, automate lead nurturing, have file management, own branding, have analytics, then this is for you. Plus, it has live support that helps you in every way to get the most out of this tool.
Vorteile:
It's very feature rich and constantly evolving. Support is second to none.
Nachteile:
There isn't much but the user interface can do with a make over to match some of the newer ones in the industry