Was ist Mentorloop?
Mentorloop ist eine cloudbasierte Mentoring-Software-Plattform, mit der Organisationen Mitarbeitern jeder Stufe effektives Mentoring zuweisen können. Dies spart Programmkoordinatoren Zeit und verbessert die Ergebnisse der Mitarbeiter. Mit einer nutzerdefinierten Programmwerbung, einer sofortigen Anmeldung für Mentor-Mentee-Paarung, schnellem Matching und Self-Matching, einem Kommunikationsportal, Ressourcen- und Inhaltsverfolgung sowie Analyse und Berichterstattung zum Programmzustand macht Mentorloop das Mentoring-Management für dich und dein Unternehmen einfach und effektiv.
Wer verwendet Mentorloop?
Das Unternehmen glaubt, dass die richtige Verbindung ein Leben verändern kann. Die Firma arbeitet mit allen Organisationen zusammen, die eine Mentoring-Kultur für ihre Mitarbeiter schaffen möchten.
Mentorloop – Details
Mentorloop
2014 gegründet
Mentorloop – Details
Mentorloop
2014 gegründet
Mentorloop – Videos und Bilder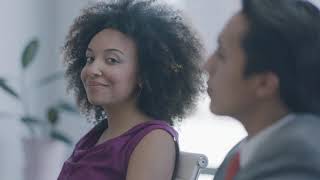 Kosten ähnlicher Produkte wie Mentorloop vergleichen
Startpreis
N/A
5.000,00 $/Jahr
119,00 $/Monat
Nicht verfügbar
Mentorloop – Bereitstellung und Support
Kundenbetreuung
E-Mail/Helpdesk
FAQ/Forum
Wissensdatenbank
Telefon-Support
24/7 Live-Support
Chat
Training
Persönlich
Live Online
Webinare
Dokumentation
Videos
Funktionen von Mentorloop
API
Aktivitäts-Dashboard
Aktivitäts-Verfolgung
Aktivitätsmanagement
Alarmfunktion / Benachrichtigungen
Anmeldung / Onboarding
Anpassbare Berichte
Anpassbare Formulare
Anpassbare Vorlagen
Aufgabenmanagement
Automatisierte Terminplanung
Befragungs-/Umfragemanagement
Berichterstattung und Statistik
Bewertungen
Chat / Messaging
Drittanbieter-Integration
E-Mail Erinnerungen
E-Mail-Management
Einmalige Anmeldung
Engagement-Tracking
Erinnerungen
Feedback-Management
Fortschrittsverfolgung
Inhalt-Bibliothek
KI-gestütztes Matching
Kalender-Synchronisierung
Kalenderverwaltung
Kommunikationsmanagement
Kundenmanagement
Kundenspezifisches Branding
Lernmanagement
Live-Chat
Management von Mentoring-Programmen
Match & Merge
Mentor-/Coach-Findung
Mitarbeitermanagement
Personalisierung
Programmauswertung
Self-Service Portal
Stundenplan-Management
Teilnehmerprofile
Terminplanung
Terminverwaltung
To-do-Listen Verfolgung
Trainingsmanagement
Umfragen & Feedback
Zielmanagement
Zielsetzung / Nachverfolgung
Zusammenfassende Berichte
Überwachung
Alexandra H.
Programs Coordinator for Peopleworks Programs in Australien
Verifizierter Nutzer auf LinkedIn
Einzelhandel, 10.000+ Mitarbeiter
Verwendete die Software für: 1-5 Monate
I'm Mental for Mentorloop
Vorteile:
It enabled our company to evolve our already existing Mentor Program and take to a whole new level with Mentorloop's groundbreaking 'Mentoring Technology'. Mentorloop is native and easy for users of all ages to get excited to 'e-meet their mentoring match'. They are guided with well designed educational tutorials to assist in demonstrating the capabilities of the platform - for example; setting goals, creating calendar events that sync with work calendars and even sharing great TED talks. Mentorloop has now enabled us to track user activity and provide us with excellent (dare I say it - and sexy) reporting and analysis capabilities. The online bank of resources available to Mentors and Mentees has been a delightful surprise for our people as well. Mentorloop is bloody brilliant. And so is their wonderful team.
Nachteile:
It currently lacks emojis and GIF sharing within the loop chatting functions - staff would be thrilled with this and would probably never log off!
Julie C.
Events Coordinator in Frankreich
Freizeit, Reisen & Tourismus, 2-10 Mitarbeiter
Verwendete die Software für: 1-5 Monate
In Betracht gezogene Alternativen:
Looking forward to see the next steps!
Kommentare: Great so far, looking forward to seeing how the next months go!
Vorteile:
Customer service is great and everyone I have been in touch with is so lovely and reactive to any of my needs and questions! The system in itself is very intuitive and the design is great, on trend and easy to use.
Nachteile:
The only thing I am missing is a sort of library to be able to share documents with the participants to my programme
Katie R.
Alumni Manager in Australien
Non-Profit-Organisation Management, Selbstständig
Verwendete die Software für: Mehr als 2 Jahre
Review of the Mentorloop platform.
Kommentare: We had identified a need to provide mentoring opportunities to our members. Mentorloop fulfilled this need and even exceeded our expectations in terms of support and resources. The platform was easy for users to register and navigate. It was also very easy to use as an administrator. The support team at Mentorloop were very responsive and excellent to work with, at every stage.
Vorteile:
The integration with our existing website was made very easy by the Mentorloop team. The product was well suited to the needs of our community, even exceeding the needs. It provided a contemporary platform with a professional look and feel that matched our expectations. It was easy to use for administrators and users and provided many additional resources. We could also capture programme analytics easily. I also liked that it is an Australian product; always willing to support quality Australian software.
Nachteile:
I can honestly say there were no features of the software I didn't like. The only negative feedback I received from a couple of users was they received too many nudge emails but this could have been tweaked if we had wanted.
Kevin S.
General Manager in Australien
Verwendete die Software für: 1-5 Monate
The Mentorloop concept is great but it currently does not achieve what it should do.
Vorteile:
Mentorloop provides a great confidential communication hub between coachees and coaches/mentors however I still believe it has a long way to go to become a useful tool.
Nachteile:
I just feel the program is a bit clunky at the moment because it doesn't integrate very well with outlook or enable you to archive your loops which is a major flaw I feel. People using this software are generally time poor so to have to double book everything with outlook is just not ideal also I think it is ridiculous that the loop just continues infinitely imagine what it would look like after 3 years it will be 2km long chat.
Antwort von Mentorloop
vor 4 Jahren
Hi Kevin, This is Lucy, I'm one of the founders of Mentorloop. Thank you for being a user and providing this review. We're always looking for ways to improve our platform (we're a relatively young company), so feedback like this is invaluable as we continue to refine what you experience while on Mentorloop, and what we stand for. We do have an Add to Calendar feature that allows you to download your meetings into Outlook, and we're looking at deeper integration with Outlook as we progress. Your feedback about the infinite loop is an interesting one - many of our users do continue their relationships for many years, and sometimes come back to it after long absences and want to review their history, so this makes sense for them. However we obviously haven't served your example, where you want a neat way to close out or archive a loop, so we'll take this on board. Thank you again for taking the time to leave this review. All the best with your mentoring journey!
Elaine C.
Customer Success Careers, Principal in USA
Computer-Software, 501-1.000 Mitarbeiter
Verwendete die Software für: 1-5 Monate
Easy to set up, administer, and use - wonderful feedback from program participants
Kommentare: Mentorloop enabled us to bring together an entire community of CS Ops professionals from across the globe with minimal effort & maximum impact. This fairly new & growing career path has needed more than just Slack channels and Forums to help the individuals committed to this profession continue to grow. We're excited & grateful to be able to continue supporting these amazing individuals who are delivering so much value to the Customer Success teams at various companies. The feedback from CS Ops Mentor Program participants from our customers, at prospects, and beyond has been very positive. I'm grateful for Mentorloop's partnership in helping us strive to be a #HumanFirst organization and provide such a wonderful opportunity to so many people.
Vorteile:
We launched with an external community within a couple of weeks which is a testament to how easy Mentorloop is to set up and how quickly the Mentorloop team can respond. Minimal maintenance and metrics on the program's success are most valuable.
Nachteile:
Lack of visibly to the email nudge templates within the solution including which email someone opened when they opened a nudge -- this limits the ease of stepping in as an administrator to take the best action.