Was ist SanerNow?
SecPod SanerNow Cyberhygiene platform is a continuous and automated Vulnerability Management solution built for the modern IT security landscape. IT and Security teams of small, mid-size and large enterprises use SanerNow platform to go beyond traditional vulnerability management practices, get complete visibility and control over organization's attack surface, and get daily reports.
SanerNow is powered by its homegrown, world's largest vulnerability intelligence feed with 160,000+ checks.
Wer verwendet SanerNow?
Enterprises (Small, Medium, and Large Scale) | Managed Security Services Providers (MSSPs)
Wo kann SanerNow bereitgestellt werden?
Cloud, SaaS, webbasiert, Mac (Desktop), Windows (Desktop), Linux (Desktop), Windows (On-Premise), Linux (On-Premise)
Über den Anbieter
SecPod Technologies
Ansässig in Bengaluru, Indien
2008 gegründet
Telefon-Support
Chat
Über den Anbieter
SecPod Technologies
Ansässig in Bengaluru, Indien
2008 gegründet
Telefon-Support
Chat
SanerNow – Videos und Bilder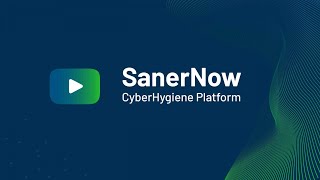 Kosten ähnlicher Produkte wie SanerNow vergleichen
SanerNow Funktionen
Alarmfunktion / Benachrichtigungen
Automatische Patch-Implementierung
Automatische Scans
Berichterstattung / Analyse
Compliance Management
Compliance-Verfolgung
Dashboard
Individuelle Anpassung
Inventarverwaltung
Konfigurationsmanagement
Kontrollprüfung
Korrektur-Management
Lieferanten-Management
Management des kompletten Netzwerks
Priorisierung
Prozess-/Workflow-Automatisierung
Remote-Zugriff/-Kontrolle
Risikomanagement
Sanierungsmanagement
Schwachstellen-Scannen
Störfallmanagement
Verfolgen von Vermögensanlagen
Vertrags-/Lizenz-Management
Wirtschaftsprüfung-Management
für das Gesundheitswesen
Alternativen für SanerNow
Bewertungen über SanerNow
Santhosh M.
Founder & CTO in Indien
Verifizierter Nutzer auf LinkedIn
Informationstechnologie & -dienste, 51-200 Mitarbeiter
Verwendete die Software für: Mehr als 2 Jahre
A great end point security & management platform
Vorteile:
>Easy to setup . >Easy to gain visibility about your endpoint security. >Easy to deploy updates to end points >A good dashboard that provides visibility across your environment >Doesn't take up a lot of resources/time :)
Nachteile:
Would like to see End point threat detection and response
Gokul P.
Security Analyst in Indien
Informationstechnologie & -dienste, 11-50 Mitarbeiter
Verwendete die Software für: Mehr als 2 Jahre
In Betracht gezogene Alternativen:
Endpoint Management Including Patching made easier
Kommentare: Overall easy tool to use with a wide variety of features to play around with from the Patch Management, Vulnerability Management, Compliance Management (useful for configuration audits), Asset management, Endpoint management.
Vorteile:
For us Secpod Sanernow Patch Management tool is used extensively to patch the vulnerabilities in each devices no matter its location. Features that helps is patching based to risk count to reduce the vulnerability count to a minimal baseline. Other features in PM that helps are the reboot control to set reboot time for Windows OS patches, the rollback feature to rollback patches already deployed. The support for third party patches is also desirable. Other tools like Asset management helps in keeping track of software assets in each devices, outdate applications, blacklist or white list applications are really help. This also helps in automatic License management. There are whole lot of stuff we can do with Endpoint management module also including checks like open ports, last logon users. Actions like device control, application control, software deployment etc. All these are really easy to play around with and helps make our devices compliant.
Nachteile:
The reporting section of this solution is what developers needs to really work around with. So much data from the devices are collected but with all the reporting features available like widgets etc for report customization, it looks good on the dashboard but after downloading its pdf version, not so desirable. Viewing data on the dashboard is still preferable.
Venkatapathy S.
Head - Services and Delivery in Indien
Informationstechnologie & -dienste, 51-200 Mitarbeiter
Verwendete die Software für: 6-12 Monate
We are the System Integrator and recommedned this product to one of our leading Insurance Clients
Kommentare: It is for the end customer to provide the feedback as we are just system integrator
Vorteile:
It was implemented in our insurance client location and our engineers are supporting this. But, due to various other priorities for the end client, the product has not been extensively used/explored yet for VM/PM activities. Though we are getting fairly good support from Secpod tech team as and when issues cropped up, we are still not in a position to convince the client to the greater extent. Probably their priorities are different and as you know this will gather attention only when the Insurance company due for an external/internal audit.
Nachteile:
May be customer confidence to be further improved in this product
Informationstechnologie & -dienste, 501-1.000 Mitarbeiter
Verwendete die Software für: Mehr als 2 Jahre
Best value in vulnerability and patch management
Kommentare: We were solving three business/technology risk and compliance problems. Being able to identify vulnerabilities and evaluate the risks of the vulnerabilities. Managing the patching of the vulnerabilities. Being able to provide an audit trail of patching to satisfy auditor requirements.
Vorteile:
We purchased Secpod's SanerNow several years ago when the only high quality vulnerability management and patch management solutions for remote and non-domain joined PCs seemed to be expensive solutions from Qualys and Tenable. Thankfully we found a high quality and affordable alternative with Secpod's SanerNow and have never looked back. It was easy to deploy and the agent consumed almost no CPU or memory resources. It was easy to schedule scans across a global ERP consulting firm's workforce that never sleeps. We also have never had any of our user's complain about the agent impacting the performance of their laptops. Secpod also pointed us to a MSSP who has assisted us in managing the implementation and continuing maintenance of the solution. Finally the dramatic improvement in patch performance and time to patch moved us up to recommended international standards for patching systems.
Nachteile:
The features that were supposed to compete with Snow Software's software asset management solution were not granular enough to really identify which users were using which expensive O365 applications like Project Pro and Visio Pro out for what percent of a work day or week. But that wasn't a deal breaker.
Ghanshyam R.
Security Consultant in Indien
Computer- & Netzwerksicherheit, 1.001-5.000 Mitarbeiter
Verwendete die Software für: 6-12 Monate
Know your Info sec position with SanerNow
Kommentare: This product is very much useful for IT, Infosec governance and Compliance management. Executive reporting is very much useful yo have insight at broad level.
Vorteile:
This product is just not about Info Sec, this is also very much useful for infrastructure management. This has the capability to give a holistic insight of info security and ITSM and organisation can be proactive by taking the leverage of tool. There are lot of features like Automated Patch Management, Automated Software Deployment, Vulnerability Management, hardening etc.. I would even compare its patch management feature with Big Fix and at low budget this is even better.
Nachteile:
Features needs to be customized as per requirement, who are not using lot of features those needs to be disabled and not visible to user. Yes but that shall be available via catalogue and shall be visible per requirement.