Was ist Autocene?
Autocene is the leading no-code automation platform, making enterprise application development fast and straightforward.
Autocene improves developer productivity while enabling organizations to rapidly create, configure and deploy critical applications with hybrid integration to virtually any existing system or database!
Wer verwendet Autocene?
Medium, Enterprise and Fortune 500, Along with Local, State and Federal Government.
Wo kann Autocene bereitgestellt werden?
Cloud, SaaS, webbasiert, Android (mobil), iPhone (mobil), iPad (mobil)
Über den Anbieter
Autocene
2011 gegründet
24/7 Live-Support
Chat
Erhältlich in diesen Ländern
Kanada
Sprachen
Nicht vom Anbieter bereitgestellt
Über den Anbieter
Autocene
2011 gegründet
24/7 Live-Support
Chat
Erhältlich in diesen Ländern
Kanada
Sprachen
Nicht vom Anbieter bereitgestellt
Autocene – Videos und Bilder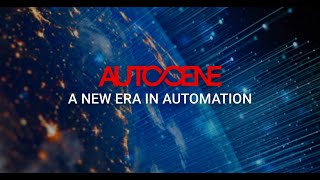 Kosten ähnlicher Produkte wie Autocene vergleichen
Autocene Funktionen
API
Automatisierung von Geschäftsprozessen
Berichterstattung / Analyse
Bild-Extraktion
Code-Free Development
Dashboard
Daten-Import / -Export
Datenaggregation und -veröffentlichung
Datenmanagement
Datenspeicher-Management
Dokumentenextraktion
Drag-and-Drop
Drittanbieter-Integration
E-Mail-Adressen extrahieren
ETL
Grafische Benutzeroberfläche
Integration in Anwendungen von Drittanbietern
Integrationsmanagement
Integrierte Entwicklungsumgebung
KI/Maschinelles Lernen
Kompatibilitätstests
No-Code
Prozessmodellierung & Design
Regelbasierter Workflow
Telefonnummer-Extraktion
Vorgefertigte Vorlagen
Web-Datenextraktion
Werkzeuge zur Zusammenarbeit
Workflow-Management
Zugriffskontrollen / Berechtigungen
Alternativen für Autocene
Bewertungen über Autocene
Siamak
Chief Architect in USA
Verifizierter Nutzer auf LinkedIn
Computer-Software, 2-10 Mitarbeiter
Verwendete die Software für: Kostenlose Testversion
Great solution for process automation
Kommentare: Very positive experience with the software and the team. I provide technology management advisory services to my clients. Autocene is in the list of strategic tools that I recommend to my clients as a easy-to-implement and high quality tool to automate data capturing, repetitive controls, and user interfaces with full integration with the core business systems. I have recommended Autocene for improvement of processes such as Human Resource (capturing and validating leave of absence, time-off, etc.), Operations Management (evaluation of vehicles in a Fleet Management company), and Construction (real-time feedback on work progress during building construction).
Vorteile:
Easy and efficient way to connect to existing objects such as forms and data entities. Also, you create your own forms. The software provides smart functionality to capture unstructured data such as email address. It provides great functionality to rapidly creating various user-oriented data entry mechanism, apply intelligent workflow rules, and route the data to different business systems.
Nachteile:
No essential feature is missing. I expect the software functionality will be enriched by expanding the usage of AI and ML. Also, a variety of objects created in different projects could be stored in a "knowledge base" that could be leveraged by different companies.
Yasmin
Senior HR Business Partner in Australien
Forschung, 501-1.000 Mitarbeiter
Verwendete die Software für: Mehr als 1 Jahr
Great product, even better service!
Kommentare: FormVerse has resulted in more efficient processes, visibility throughout the life of a form and transparency for users. It is currently being used primarily for HR related forms, however we can see FormVerse being used in all of our Support Services departments in the near future.
FormVerse has been the solution to a previously chaotic process which involved lost forms, confidential information being passed around on a piece of paper and illegible or incorrect information. I receive very positive feedback from our Management team and end users.
Vorteile:
We are an international client and operate in Australia. Despite the distance and timezone challenges, the communication and level of service has been outstanding. For example, FormVerse made themselves available on a Sunday afternoon (their time) in case there were issues resulting from one of our systems being updated on a Monday morning. The whole team has been committed to our business and never fail to consider a request and I can't recall a time they were not able to offer a solution.
Nachteile:
Sometimes when changes are made to an established form it can result in a few small issues here and there that can be hard to predict. Once they are notice, they are rectified promptly so they have not impacted the end users experience. There will always be challenges when it comes to implementing software. We have faced very few with FormVerse and when there have been challenges, they are there to fix it straight away!
Devin
Marketing Assistant in USA
Architektur & Planung, 51-200 Mitarbeiter
Verwendete die Software für: Mehr als 1 Jahr
Excellent Customer Support
Kommentare: It's good that the State authorities are starting to come into the modern world, but there's still some kinks to iron out. The customer support team was outstanding, though.
Vorteile:
The customer service team was excellent, I had an issue with one of my subconsultants not appearing in the application and I was able to contact them and have them on the issue within hours.
Nachteile:
Somewhat glitchy. Sometimes I find I have to save as a draft when submitting qualifications or else they won't be remembered by the program.
Kevin
Enterprise Architect in USA
Industrieautomation, 10.000+ Mitarbeiter
Verwendete die Software für: 6-12 Monate
Implementation of Sarbanes-Oxley workflow application
Kommentare: The first application on which we ported to FormVerse, was a Sarbanes-Oxley compliant workflow tool, which is used by internal employees. It supports several levels of approvals as part of the workflow process. The Consulting Services team were top notch, and provided guidance and best-practices to assign in our implementation.
Vorteile:
The FormVerse application was easy to implement, under the guidance of their Consulting Service team. They provided my team with training, which was very thorough, on the configuration and programming of the FormVerse toolset. We have been very impressed with the skillset and professionalism of all team members from FormVerse. The FormVerse platform has been working well for our implementation, and we continue to identify additional projects where this technology will be implemented.
Nachteile:
The FormVerse toolset does rely upon Microsoft's InfoPath, which has been identified as having a limited support timeline. The team at FormVerse is working on a replacement for the sunsetting InfoPath infrastructure, and I have confidence they will provide a solution which will work well.
Bill
Executive Director in USA
Staatsverwaltung, 2-10 Mitarbeiter
Verwendete die Software für: 6-12 Monate
Solution for Selection of Building Designer Selection
Kommentare: For more than a year I worked with FORMVERSE on a complex online designer selection system for the Commonwealth of Massachusetts. The system will be used by thousands of architects, engineers and public officials related to billions of dollars of building projects each year. Now we have a database of designers, a way for them to register and meet disclosure requirements, track evaluations and references, post our public notices and allow designers to apply, all online.
Vorteile:
The product was customizable to the point where it was able to meet all of our needs to allow for online use by thousands of engineers, architects, subconsultants and MA public officials. It has features that I had not even thought of when we sent out our RFP!
Nachteile:
It takes a lot of work on the user side to develop a solution such as this just to be able to envision what you want it to do. IT people think in terms of workflows that I might not see the connection and it took awhile for me to understand their vernacular.