Was ist BoomTown?
Besserer ROI ist nicht nur ein Ziel, sondern bei BoomTown unvermeidlich. Generiere neue Interessent*innen, verwalte eine wachsende Datenbank und steigere die Produktivität der Agent*innen. All das von einem zentralen Ort aus. BoomTown liefert im direkten Vergleich bessere Ergebnisse für Immobilienteams als jeder andere Anbieter. The Smits Team hat BoomTown ein ganzes Jahr lang getestet und die Ergebnisse mit denen eines anderen CRM-Systems verglichen: Tatsächlich wurden doppelt so viele Leads und 33 % mehr Provisionseinnahmen generiert. Erfahre mehr über die Vorteile von BoomTown.
Wer verwendet BoomTown?
Profis für Wohnimmobilien mit dem Ziel, ihren Umsatz zu steigern.
Wo kann BoomTown bereitgestellt werden?
Cloud, SaaS, webbasiert, Android (mobil), iPhone (mobil)
Über den Anbieter
BoomTown
Ansässig in Charleston, USA
2006 gegründet
Telefon-Support
Chat
Erhältlich in diesen Ländern
Vereinigte Staaten
Über den Anbieter
BoomTown
Ansässig in Charleston, USA
2006 gegründet
Telefon-Support
Chat
Erhältlich in diesen Ländern
Vereinigte Staaten
BoomTown – Videos und Bilder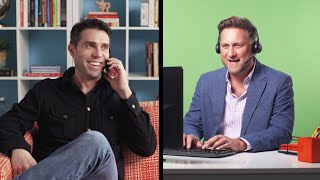 Kosten ähnlicher Produkte wie BoomTown vergleichen
BoomTown Funktionen
Aktivitäts-Dashboard
Alarmfunktion / Benachrichtigungen
Aufgabenmanagement
Berichterstattung / Analyse
Drittanbieter-Integration
E-Mail Marketing
E-Mail-Vorlagen
Für Immobilien
Für Immobilienagenturen
Immobilienverwaltung
Kampagnenmanagement
Kommunikationsmanagement
Kontaktmanagement
Kunden-Objekt-Abstimmung
Leadmanagement
Sales-Pipeline-Management
Segmentierung
Social-Media-Integration
Verfolgung von Interaktionen
Alternativen für BoomTown
Bewertungen über BoomTown
Daniel
Customer Care Manager & Assistant to Medway Realty Broker in USA
Verifizierter Nutzer auf LinkedIn
Immobilien, 51-200 Mitarbeiter
Verwendete die Software für: Mehr als 2 Jahre
Ferrari of CRM's
Kommentare: We are very great full we stopped using the other CRMs out there as non of them compare to this one. Top Notch A++++++
Vorteile:
The best CRM hands down we have ever used. Support is awesome and the ease of use on all platforms is top notch.
Nachteile:
They are adding new things all of the time which will make the system glitch out but nothing that has cost on business, only frustration.
Erica
Office Manager in USA
Immobilien, 2-10 Mitarbeiter
Verwendete die Software für: Mehr als 2 Jahre
In Betracht gezogene Alternativen:
Boomtown is the BEST lead CRM out there
Kommentare: I've used Commissions Inc, Luxury Presence, etc and Boomtown has the best features, most user friendly CRM out there.
Vorteile:
Features, functionality, you can "set it and forget it". I've used many lead management systems and this is the best out there.
Nachteile:
I only complain is that I wish they had an "open house" app feature from the NOW app where people can sign into your open house through the NOW app and it will put them directly into your CRM
Immobilien, Selbstständig
Verwendete die Software für: 6-12 Monate
Quelle: SoftwareAdvice
I almost left them but...
Kommentare: I ALMOST left them over the email issues. After two days of training on a competitor program I came back. It's that good.
Vorteile:
It's super easy to use, once you work with them. Their canned drip campaigns work. They're property alert system is as good as I've seen (but it lacks a few functions I'd like). The interface for the client is excellent. It's super easy to stay organized.
Nachteile:
They flag emails as invalid when they are valid. They claim there was a hack that caused ALL @mac.com and @me.com emails to be flagged as invalid and they claimed it was a common problem, yet when I email those addresses from my gmail account they go through. I can't tell if a person read a text. I can't distinguish between an email or phone listed as invalid from one that opted out (they should be identified differently. I'd like them to make it easier to embed images in communication.
Shalee
Realtor / Admin in USA
Immobilien, 2-10 Mitarbeiter
Verwendete die Software für: Mehr als 2 Jahre
Great CRM not great Lead Gen
Kommentare: Like it for the CRM! Will keep using for that reason. Wish it synced better with ylopo.
Vorteile:
Easy to use and keep track of clients, to-do's, calls, drip plans, etc. Great for note keeping and can share info easily with transaction coordinator and such.
Nachteile:
Wish you could attach documents and didn't get great leads from their ads. We switched to a different system for lead gen.
Antwort von BoomTown
vor 2 Jahren
Thank you for taking some time to leave us feedback, Shalee! We are sorry to hear that you have been unhappy with our lead generation efforts. If you have a moment, we would recommend reaching out to our Support Team to share some specifics, as they can coordinate with our Digital Marketing team to troubleshoot any potential issues or tweak the advertisements. Support@boomtownroi.com is their email address. Thank you!
Andrew
Realtor in USA
Verifizierter Nutzer auf LinkedIn
Immobilien, 2-10 Mitarbeiter
Verwendete die Software für: 1-5 Monate
Quelle: GetApp
Unethical customer service from my staff.
Kommentare: I had a truly unexpected and important reason for wanting to leave my contract early, was honest as I was told it wasn't a "qualifying reason," but said I would be honest in trying to get out of it and therefore was told I would owe the entire 12 months. I even said I had plans to try BoomTown again in the future. I told her that I let people out of contracts early for various reasons because it's good business to treat people with respect and compassion when technically I could not let them out when they have a good reason. She said I would have to pay the entire amount to get out and threatened that they've won before when it came to attorneys. I said I was simply asking for the same ethical business practice that I give and after asking for her manager 5 times (I was never given their name or transferred), she said she would charge me $2400 to leave early but service cut off immediately. Later I was told a month's notice is needed so that's another $800 (it was actually over $800). I am writing this review because I felt that though technically they didn't have to let me out of my contract, ethically it would have been a good decision and good business. I don't think I've ever written a bad review and was very happy with BoomTown but when it came down to it and there was lack of cooperation, after having to pay thousands of dollars, I find it important to write this review. My hope is that someone will reach out to me to try and make this right.
Vorteile:
The leverage I could have gained with the automation.
Nachteile:
I didn't like that the Consierge occasionally sounded like it was automated.