Was ist Ginger?
Ginger Software ist ein preisgekröntes, produktivitätsorientiertes Unternehmen, das dir hilft, schneller und besser zu schreiben. Tools zur Grammatikprüfung, Interpunktion und Rechtschreibprüfung erkennen falsch geschriebene Wörter und Grammatikfehler automatisch und korrigieren diese.
Wer verwendet Ginger?
Von Privatpersonen über kleine Unternehmen bis zu großen Unternehmen und Schulen. Ginger eignet sich für alle, die präzise schreiben müssen.
Wo kann Ginger bereitgestellt werden?
Cloud, SaaS, webbasiert, Mac (Desktop), Windows (Desktop), Android (mobil), iPhone (mobil), iPad (mobil)
Über den Anbieter
von Ginger Software
2007 gegründet
Telefon-Support
24/7 Live-Support
Erhältlich in diesen Ländern
Vereinigte Staaten
Über den Anbieter
von Ginger Software
2007 gegründet
Telefon-Support
24/7 Live-Support
Erhältlich in diesen Ländern
Vereinigte Staaten
Ginger – Videos und Bilder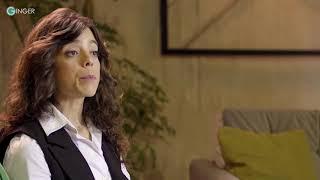 Kosten ähnlicher Produkte wie Ginger vergleichen
Startpreis
19,99 $/Monat
12,50 $/Monat
5,00 $/Monat
Nicht verfügbar
Funktionen von Ginger
API
Aktivitäts-Dashboard
Alarmfunktion / Benachrichtigungen
Anpassbare Berichte
Anpassbare Kategorien
Anpassbare Vorlagen
Benutzer-Management
Berichterstattung / Analyse
Berichterstattung und Statistik
Content-Management
Daten-Import / -Export
Datenvisualisierung
Dokumentenprüfung
Dokumentvorlagen
Drittanbieter-Integration
Duplizierte Erkennung
Echtzeit-Aktualisierungen
Echtzeit-Analytik
Echtzeit-Berichterstattung
Echtzeit-Vergleiche
Echtzeitüberwachung
Einmalige Anmeldung
Filtern
Gleichzeitiges Bearbeiten
Grammatikprüfung
Inhalt-Bibliothek
Kontextabhängige Anleitung
Kundenspezifisches Branding
Mehrere Benutzerkonten
Mehrfache Datenquellen
Mehrfache Format-Unterstützung
Mehrsprachig
Mobile Benachrichtigungen
Mobiler Zugriff
Plagiatserkennung
Rechtschreibprüfung
Rich-Text-Bearbeiter
Sentiment-Analyse
Stilprüfung
Suche in natürlicher Sprache
Textbearbeitung
Textprüfung
Volltextsuche
Vorlagen-Management
Warnungen zu Problembereichen
Werkzeuge zur Zusammenarbeit
Wörterbuch/Thesaurus
Zeichensetzungsprüfung
Zusammenfassende Berichte
Überwachung
API
Analytics
Audio Editor
Benutzerdefinierte Stimmen
Chatbot
Datenmanagement
Erkennung phonetischer Varianten
Für Marketingfachleute
Für Vertriebsteams/ -organisationen
Für das Online-Lernen
Geschwindigkeitsanpassung
Grammatikprüfung
Inhalt-Bibliothek
Inhaltserstellung
KI-Stimmen
Maschinelle Übersetzung
Mehrere Ausgabeformate
Mehrsprachig
Multi-Voice
Projektmanagement
SSML-Unterstützung
Spracherkennung
Spracherkennungsanalyse
Stimmen-Generator
Textanalyse
Transkripte / Chatverlauf
Verarbeitung natürlicher Sprache
Veröffentlichung / Teilen
WCAG-Compliance
Werkzeuge zur Zusammenarbeit
API
Abrechnung & Rechnungsstellung
Aktivitäts-Dashboard
Aktivitäts-Verfolgung
Angebote / Schätzungen
Aufgabenmanagement
Auftragsabwicklung
Auftragsmanagement
Benutzer-Management
Berichterstattung / Analyse
Berichterstattung und Statistik
CRM
Content-Management
Datei-Verwaltung
Dokumentenmanagement
Drittanbieter-Integration
Etikettierung
Für Software
Für Webseiten
Historische Berichte
Integrierte Datenbank
Kommentare / Notizen
Kommunikationsmanagement
Kundenspezifisches Branding
Lokalisierung-Automatisierung
Marketing-Automatisierung
Maschinelle Übersetzung
Mehrsprachig
Preis- / Margen-Management
Prognosen
Projekt-Nachverfolgung
Projekt-Workflow
Projektmanagement
Qualitätskontrolle
Rechnungsmanagement
Rechtschreibprüfung
Ressourcenmanagement
Statusverfolgung
Suchen / filtern
Termin-Fristenmanagement
Terminologie-Management
Textbearbeitung
Versionskontrolle
Webseitenintegration
Website-Analytik
Werkzeuge zur Zusammenarbeit
Workflow-Management
Zugriffskontrollen / Berechtigungen
Übersetzer-Datenbank
Übersetzung-Analytik
Olga B.
Edutainment Coach in Rumänien
Verifizierter Nutzer auf LinkedIn
Bildungsmanagement, 2-10 Mitarbeiter
Verwendete die Software für: Mehr als 2 Jahre
A great way to start writing practice
Kommentare: Well, it is an outstanding tool, but only at some point of English learning. But for ESL/EFL Intermediate and Pre-Intermediate students it can become a powerful, motivating, encouraging and educative tool which will increase their passion for perfection. It helps as well to understand that all the mistakes, errors, typos, slips of tongue and slips of finger, blunders, gaffes and bloopers are valuable and any human being must learn from them and keep moving forward.
Vorteile:
The software is based on Natural Language Processing and is probably derived from Generative Grammar by Noam Chomsky. This software is a powerful tool for those who have just started to learn English writing. It can be a great helping hand which will teach you how to paraphrase and what's more, it will demonstrate you the incorrect spelling. It will give you hints on adequate word meanings, can translate your wordings in more than 50 different languages. It is capable to read your texts out loud, can train you and motivate you. You will be able to easily use the program wherever you like: there are versions of Ginger for Desktop, Chrome, Safari, iOS or Android and even Microsoft Office. It can be your proofreader, coach and motivator. Such a great step for your writing progress. It is a great tool for Pre-Intermediate and Intermediate ESL/EFL Students.
Nachteile:
I am not sure that there are versions for Linux (Ubuntu/Debian users).
Antwort von Ginger Software
vor 7 Monaten
Hi Olga, Thank you so much for taking the time to review Ginger! I sincerely appreciate your feedback and happy to hear you love Ginger. All the best, The Ginger Team
Teresa F.
self-employed in USA
Buchhaltung, Selbstständig
Verwendete die Software für: 6-12 Monate
Works Well
Kommentare: While the tool works well and improves my grammar by providing re-phrased sentence it doesn't always catch the punctuation.
Vorteile:
Works well and give you some good suggestions on how to improve grammar.
Nachteile:
Chrome extension causes delays in the text appearing when typing. The desk top app pop-up a lot. Doesn't always play nicely with other tools.
Antwort von Ginger Software
vor 7 Monaten
Hi Teresa, Thank you for taking the time to leave us a review! Glad to hear that Ginger is helping you improve your grammar and you're enjoying Rephrase. Regarding the desktop app pop-up - if you're referring to the Control+C+C shortcut, you have 3 options in your settings if you don't prefer this one! For the Chrome extension issues, I have shared this feedback with the team. If you have any compatibility issues on certain websites, you can email me directly at ann@gingersoftware.com. All the best, The Ginger Team
Rozalliny M.
Graphic Designer in Südafrika
Marketing & Werbung, 2-10 Mitarbeiter
Verwendete die Software für: Mehr als 2 Jahre
Sprinkle some ginger into your words for perfection
Kommentare: It is a great app and I had a great experience. More improvements can be made to make it even better but still a great app to use. It's more affordable than grammarly.
Vorteile:
It's very easy to use and provides spelling and grammar correction. I also love that I can also get a ginger keyboard available even on my mobile device which is very convenient, and I also love their themes and emoticons on the keyboard. It's also great that it supports many languages.
Nachteile:
I feel that it has room for improvement. The last time i checked they did not have a plagiarism checker
Antwort von Ginger Software
letzten Monat
Hi Rozalliny, Thank you for your feedback. We are happy to know that you enjoy using Ginger. We are always looking for ways to improve and get better. Your reviews and comments help us to put a spotlight on our next steps and user requirements. We hope you will find Ginger to get better and better from your day-to-day use. Always at your service! The Ginger Team.
Susanta H.
Professor in USA
Forschung, 1.001-5.000 Mitarbeiter
Verwendete die Software für: Mehr als 2 Jahre
Customer service
Kommentare: Very bad experience once I am encountering a problem with the software. This is because there is no real person to help as customer support.
Vorteile:
It is user friendly. Automated correction through word, made it easier to use.
Nachteile:
Customer service. There is no real customer service. It has been one week, ginger software is not working. There is no direct person to help. Only after few days someone responding via email with different version of changes and nothing works. This is a gross violation of quality control of any industry. It should notified to all customers.
Antwort von Ginger Software
vor 9 Monaten
Hello Susanta, The latest update of Windows removed support for Flash Player. This prevents Ginger from working. We have launched a new Ginger app for Windows and Microsoft Office. In addition to fixing the issue with the latest Windows update, it features: Fast one-click correction from any application on your computer Smart alternatives to add creativity and style to your writing New Microsoft Office add-in to boost your productivity in Word and Outlook. Rephrase integration with Word, PowerPoint and Outlook A mistake by mistake explanation and correction in Word, PowerPoint and Outlook New shortcuts for Correction-(Ctrl+Enter) and Rephrase (Ctrl+R) To download the new version, please head to our download page - Grammar Check, Spell Check & Proofreading Ginger (gingersoftware.com) *Please remove Ginger's old version before proceeding and installing the new version!!! For further assistance, please contact support@gingersoftware.com Regards, The Ginger Team.
Carrie joëlle M.
Marketing Specialist in Kanada
Verifizierter Nutzer auf LinkedIn
Versicherung, 201-500 Mitarbeiter
Verwendete die Software für: Mehr als 2 Jahre
Great Tool For Everyone
Vorteile:
Whether you are publishing content or sending an internal memo Ginger is a great tool and ad on extension that integrates with your existing programs. It is great in a pinch when you do not have the time to have something proofed by copy writers.
Nachteile:
It glitches at times and erases what you've written.
Antwort von Ginger Software
vor 2 Monaten
Dear Carrie Joëlle, Thank you for your review. We are thrilled that you love using Ginger. We are constantly improving Ginger and would be more than appreciative if you could send more information about glitches and erases to your writing. You can send any feedback and errors to ann@gingersoftware.com. Regards, The Ginger team.