Was ist Cornerstone Recruiting?
Spitzenkräfte zu finden, anzuwerben und einzubinden wird immer schwieriger. Die Personalbeschaffung muss umdenken. Die Cornerstone Recruiting Suite deckt alles im Bereich Nachwuchsanwerbung ab, verbessert das Erlebnis für die Bewerber, steuert den gesamten Prozess und verkürzt die Zeit von der Einstellung bis zur produktiven Mitarbeit.
Wer verwendet Cornerstone Recruiting?
Organisationen jeder Größenordnung, die ihr Nachwuchsmanagement und den Einstellungsprozess optimieren möchten.
Wo kann Cornerstone Recruiting bereitgestellt werden?
Cloud, SaaS, webbasiert, Mac (Desktop), Windows (Desktop), Linux (Desktop), Chromebook (Desktop), Android (mobil), iPhone (mobil), iPad (mobil)
Über den Anbieter
Cornerstone OnDemand
Ansässig in Santa Monica, USA
1999 gegründet
Telefon-Support
24/7 Live-Support
Chat
Über den Anbieter
Cornerstone OnDemand
Ansässig in Santa Monica, USA
1999 gegründet
Telefon-Support
24/7 Live-Support
Chat
Cornerstone Recruiting – Videos und Bilder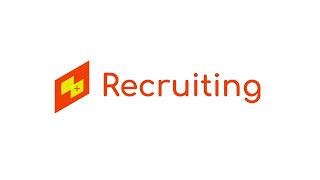 Kosten ähnlicher Produkte wie Cornerstone Recruiting vergleichen
Cornerstone Recruiting Funktionen
Abrechnung & Rechnungsstellung
Angestelltenhandbuch
Aufgabenmanagement
Berichterstattung / Analyse
Beurteilung-Management
Bewerber-Management
Bewerber-Tracking
CRM
Compliance-Verfolgung
E-Mail Marketing
E-Mail-Management
E-Mail-Vorlagen
Einstellungen (Personalbeschaffung)
Elektronische Formulare
Elektronische Verifizierung / I-9-Formulare
Erstellung von Einarbeitungsplänen
Interview-Management
Kandidatenprofile
Kandidatenverfolgung
Karriereseite
Lebenslauf-Analyse
Lebenslauf-Suche
Mentoring
Self-Service Portal
Social-Media-Integration
Speicherung von Lebensläufen
Stellenanzeige veröffentlichen
Trainingsmanagement
Vorstellungsgespräche planen
Werkzeuge zur Zusammenarbeit
Alternativen für Cornerstone Recruiting
Bewertungen über Cornerstone Recruiting
Emilie
HR controller Jr in Luxemburg
Transport/Güterfrachtverkehr/Schienenverkehr, 1.001-5.000 Mitarbeiter
Verwendete die Software für: Mehr als 2 Jahre
A nice user-friendly and easy to configure software
Kommentare: We first implemented Cornerstone for training and in 2014 we decided to implement the recruitment module as well. It is really an easy soft to implement, since we could do the configuration by ourselves (with the support of a consultant team of Cornerstone). The support from Cornerstone is really efficient and personalized, with allow a great relationship Customer-provider. There are quarterly releases which take into account clients suggestions, and help improve the tool. The current functionalities fit our need in recruitment.
Eva
Talent Management System Analyst in USA
Öffentliche Ordnung
Verwendete die Software für: Mehr als 2 Jahre
Quelle: SoftwareAdvice
Cutting Edge of Talent and Learning Management
Vorteile:
I've been working with Cornerstone products for 3 years now at two different companies, and I've been impressed and satisfied with the overall system and functionality offered. Of course, the more modules you have in the system, the more impressive the analytics and integration of the data you load, but even with just the Learning and Performance modules it's a great tool that provides wonderful talent and learning administration and reporting. Over time, the interface has become more and more user friendly, and now with the new Universal Profile and system updates related to that, users are presented with a familiar, facebook-ish feel that is easy to learn and navigate. Another very positive direction Cornerstone has taken is to create a more visual, image-based interface, although there are still pages that are being updated to create a complete and consistent look and feel. I'm also a huge fan of the reporting options in the system. As far as custom reports go it takes a little getting used to how information is pulled, but once you know the system and the data, you can really pull all sorts of information. They recently made it even better because you can build graphs in custom reports now, which makes it easier than loading the data into excel and doing the work there. Overall though, I really can't stress how easy it is for admins to navigate the system. Sure, as a System Administrator things can get a little more complicated as far as maintaining security/permission roles and deciding back end settings, but for the people in your organization that you designate as training coordinators or instructors, it's really simple for them to learn how to run reports, enroll employees, add events and sessions, manage rosters, etc.. There's also the option to build custom pages which is super cool! I'd never really learned much about HTML coding, but recently suggested we build some of our organization's new performance management programs as custom pages in Cornerstone rather than in SharePoint…..meaning I ended up having that job…..and it was so easy to build some really cool, functional pages. With minimal experience (and a lot of web searching on coding), we ended up with some really great pages that connected to other areas of the system such as signing up for classes, etc.. Having the Data Load Wizard has been a great asset too in order to feed large amounts of data into the system without having to enter lines one-by-one. All in all, I've definitely enjoyed working with the Cornerstone system and its wonderful employees! I went to their Cornerstone Convergence conference last year as well, and all of the products they offer and how they fit together to provide amazing features like predictive analytics is super exciting to see! Cornerstone definitely has a vision and is on the cutting edge of Talent and Learning Management.
Nachteile:
I'll admit there are times where we may run up against issues with what we'd LIKE the system to do, and what it is actually able to do, or system errors that need to be looked at on the Cornerstone end (something like emails not firing the way they should, or an area of the system not working the way we thought it would), but every time I've had problems and I've reached out to their Global Support or to our Client Success Manager, they've been extremely helpful. Global Support may not know the answer right away but they always get back to me with a fix or answers to why things are happening, and our Client Success Manager (at both companies I worked for) went out of their way to help me troubleshoot and find workarounds to suite our needs.
Verifizierter Rezensent
Email Marketing Specialist in Indien
Verifizierter Nutzer auf LinkedIn
Krankenhausversorgung & Gesundheitswesen, 51-200 Mitarbeiter
Verwendete die Software für: 6-12 Monate
Cornerstone Recruiting is a fully integrated software
Kommentare: Its an awesome experiences with Cornerstone Recruiting
Vorteile:
This software assists us in finding employment in the construction industry and monitors user access times.
Nachteile:
I like the way of presenting the reports and analysis with insights and keywords
Meredith
System Administrator in USA
Philanthropie
Verwendete die Software für: Mehr als 2 Jahre
Quelle: SoftwareAdvice
A Powerful Tool
Vorteile:
Cornerstone is a leader in the industry for a reason. As a client using the learning component, I can speak to strength in the how the module enables admins to configure training in the areas of instructor-led training (ILT), Web-based training, tests, certifications, and social/collaborative-integrated content. I appreciate just how much I can do. Once you learn the basics of the system you will be able to explore areas that provide solutions for more complex learning needs.
Nachteile:
At times it can be difficult to effectively troubleshoot issues with the system's Global Product Support Team. Some issues are a factor of limitation of the tool itself but others are defects that require diligence on the client's part in achieving a resolution or fix.
Jessica
HR Manager in USA
Verbraucherdienste
Verwendete die Software für: Mehr als 1 Jahr
Quelle: SoftwareAdvice
Excellent Product and Great Implementation and Support Team!
Vorteile:
I've been working in this industry for over 10 years and throughout my experience I have managed several different LMS systems, but CSOD, by far, has been the most impressive. During our LMS Selection process we evaluated over 27 vendors and scored/compared each across many different rating factors such as easy to use, low cost, easy to learn, extensive features/functionality, powerful reporting, customer service support etc. CSOD was the highest scoring vendor and after conducting hands on analysis and performing extensive due diligence (i.e. reference check, examining financial health, customer/industry reviews) we made the choice to move forward with CSOD. We haven't had any regrets since then. Our LMS implementation went very smoothly and we've been live for over one year now. The feedback we've received from our organization regarding the LMS has been nothing but positive, and due to this top management has decided to invest in the Recruiting and Onboarding modules.
Nachteile:
Would like to have more design capabilities/flexibility when developing custom pages without having to HTML knolwedge and writing code.