Was ist inkXE?
inkXE ist ein Produktdesign-Tool, das in deine bestehende E-Commerce-Plattform integriert werden kann, um dekorierte Produkte online zu verkaufen. Es ist das fortschrittlichste reaktive, für den Mobileinsatz optimierte Designstudio. Es wird mit einem Backend-Administrator für das Einrichten von Druck-/Preisregeln, Sprache, Währung, Vorlagen, Schriftarten usw. geliefert. Wenn du noch keinen E-Commerce-Shop hast, wirst du bei der Einrichtung entsprechend deinen Anforderungen unterstützt. Es kann problemlos in Magento, Shopify, WooCommerce, BigCommerce, 3dcart, Prestashop, OpenCart integriert werden.
Wer verwendet inkXE?
Online-Druckereien.
inkXE – Details
Riaxe Systems
2006 gegründet
inkXE – Details
Riaxe Systems
2006 gegründet
inkXE – Videos und Bilder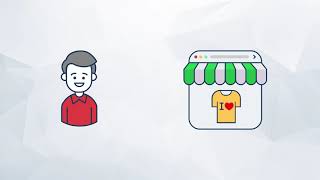 Kosten ähnlicher Produkte wie inkXE vergleichen
Startpreis
Nicht verfügbar
59,00 $/Monat
89,00 $/Monat
150,00 $
inkXE – Bereitstellung und Support
Training
Persönlich
Live Online
Webinare
Dokumentation
Funktionen von inkXE
2D-Zeichnung
3D-Imaging
API
Aktivitäts-Dashboard
Angebote / Schätzungen
Angebotserstellung
Anpassbare Vorlagen
Auftragsabwicklung
Auftragserfassung
Auftragsmanagement
Berichterstattung und Statistik
CRM
Datensynchronisation
Datenvisualisierung
Design-Management
Digitales 3D-Asset-Management
Dokumentenmanagement
Drag-and-Drop
Drittanbieter-Integration
E-Commerce-Management
ERP
Inventarverwaltung
Katalogisierung / Kategorisierung
Konfigurationsmanagement
Kontrolle des Genehmigungsprozesses
Kundenaufträge
Kundenportal
Kundenspezifisches Branding
Material-Rechnung
Mehrere Währungen
Mehrsprachig
Onlinekatalog
Preis- / Margen-Management
Preis- und Kostenkalkulationen
Produktdatenmanagement
Produktkatalog
Produktvisualisierungen in Echtzeit
Rabattmanagement
Regelbasierte Konfiguration
Sales Automation
Self-Service Portal
Umsatzentwicklung-Analyse
Verkaufsberichte
Versionskontrolle
Vorlagen-Management
Workflow-Management
Zugriffskontrollen / Berechtigungen
Zur Kundennutzung
Zur internen Nutzung
Überwachung
Marc G.
Founder in Indien
Bekleidung & Mode, 51-200 Mitarbeiter
Verwendete die Software für: Mehr als 2 Jahre
Completely happy and satisfied with the performance and support.
Vorteile:
The product is a great value for money. While there are products that come at a cheaper rate, I have found their issues lagging in customer support. This company seems to have valued customer support to the highest priority. The tool also has loads of features in terms of graphic arts, advanced print features and other customization option found vary rarely on other tools. I have been using the tool for more than 2 years and the support staff have been very coordinating in releasing updates and following up upon the performance. Initially the amount seemed to be high, but gradually the reviews collected from our users about their usage and ease of attaining results has compensated for it. Highly recommended to everyone looking for a product designer tool.
Nachteile:
There have been issues with the customer service earlier when I purchased the product 2 years back. The replies would take time and issues were resolved on a slow and steady process. But now as they have refined the support system on their product, we have received a smooth fast and efficient response whenever an issue is raised.
Justin K.
Founder in Indien
Bekleidung & Mode, 11-50 Mitarbeiter
Verwendete die Software für: Mehr als 1 Jahr
The designer tool functioning is smooth, advanced and suffices to all needs
Kommentare: A streamlined process to customization is what it brings to the plate. Order tracking, output generation, price calculation and designs are achieved conveniently and without much hassle. I have seen an increase in the footfall by around 40% in the past year.
Vorteile:
Its an end to end solution. We have been using it for customizing footwear and our customers have found it to be a lot interactive and easy to use. The support system is very much transparent and timelines are provided within a couple of hours from the time tickets are raised. High priority tickets are handled on a emergency basis through calls/skype. Comes packed with loads of graphic options for the users and also any uploads and additions are easily achieved. Really happy with its performance and the service that I am getting.
Nachteile:
The price is on a higher side that most of the competitors. However, if someone is eyeing big into online business, it very well suffices to all the needs.
Druck, Selbstständig
Verwendete die Software für: Mehr als 1 Jahr
don' get if you are not a magneto developer. 1 year into site and still no products are up to sell.
Kommentare: I have got no bennifits from the software because it is installed with megento which has a high learning curve. I cannot add any customization prodcuts.
Vorteile:
I cant write to much what I like because I have never been able to really use the product. I can say, the user side of software is very user friendly. looks nice and has lots of option. The sales people were friendly. I like that developer installed the software and added my products to the website until the upgrade that totally wiped out my website.. then go to the cons.
Nachteile:
I was recommended to purchase the product with magento by the the InkXE sales person. It has been very frustrating from the get go. I asked for my money back guarentee several times. but each time the sales person worked with me to get issues resolved. I had thought that all issues were resolved and my site was up and running until they did updates a few months latter and wiped out my site. Now I have no money back guarantee and no site. I found that I do not like megento. the software is hard to add customizable products in magento. You have to be a developer to work with magneto. its is very frustrating. when the InkXE developer did the upgrades on my site they wiped it out. now I no longer have any products on my site. my expensive template is gone and I cannot figure out how to add a product with customization option. There are no online tutorials on how to work this product in magento. I do not recommend getting this product for megento if you do not know how to use magento or have the time to learn. Magento has a high learning curve. not to mention you have two admins to deal with. one is Magento the second is the InkXE. It is not seamless or user friendly for the admin of the site unless you higher someone to do it all for you. It is expensive enough to be this useless. Can be very very very expensive if you have to higher someone to complete your entire website.
Wallace L.
Founder in Indien
Bekleidung & Mode, 11-50 Mitarbeiter
Verwendete die Software für: Mehr als 1 Jahr
High end application backed by a world-class support
Kommentare: I have been able to easily setup a powerful tool, thanks to inkXE. No worries of monthly or quarterly payments. Works well and the support has increased a lot in the past year. However there are a few issues, but then the impact hasn't been significant and should be taken care of. I hope they make a note.
Vorteile:
The product is very handy. There is not much technical that you need to know. Functioning is transparent yet powerful. The support executives are quick to respond and hence you can raise your technical issues directly to them if there are any. I have thoroughly enjoyed using it, and the same stands from the user end. Even the upgrades are highly helpful and are regular at least till now.
Nachteile:
The tool is not still compatible with Internet Explorer which seems on a bit down side. Offices in the States and Canada still seem to be using IE. On the contrary, it is compatible with Edge.
Nick S.
Online marketeer in Niederlande
Verifizierter Nutzer auf LinkedIn
Verwendete die Software für: 1-5 Monate
Great product and best customer service I've ever had.
Vorteile:
The software inkXE provides is extensive and features everything we need. The settings are highly customisable so every company is able to make the tool suit their needs. Everything just works great. Moreover, their customer support is one of the best I've ever had. Every question gets answered almost straightaway and they are able to fix most of the problems we were facing.
Nachteile:
Sometimes the tool can be slow. I encourage inkXE to improve the speed of their software, but I'm sure they will.