Was ist PowerPlug Pro?
Save up to 60% on PC energy costs ($40 - $60 per PC, annually) without affecting end-users productivity. Increases efficiency of IT management, improve network security and reduces organizational carbon footprint.
Patented Wake Up technology allows waking up PCs securely across wide area network for off-hours IT maintenance tasks as well as remote connection for approved employees.
Wer verwendet PowerPlug Pro?
PowerPlug Pro services companies of many sizes, from SMBs to large corporations, with PC networks of hundreds to thousands of computers.
PowerPlug Pro – Details
PowerPlug
2009 gegründet
PowerPlug Pro – Details
PowerPlug
2009 gegründet
PowerPlug Pro – Videos und Bilder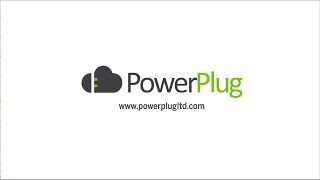 Kosten ähnlicher Produkte wie PowerPlug Pro vergleichen
Startpreis
Nicht verfügbar
50,00 $/Monat
100,00 $
Nicht verfügbar
PowerPlug Pro – Bereitstellung und Support
Training
Persönlich
Live Online
Dokumentation
Funktionen von PowerPlug Pro
API
Abrechnungen importieren
Abrechnungs-Datenbank
Ad-hoc-Berichterstattung
Aktivitäts-Dashboard
Aktivitäts-Verfolgung
Anpassbare Berichte
Asset Lifecycle Management
Benchmarking
Berichterstattung / Analyse
Berichterstattung und Statistik
Budgetierung/Prognosen
Compliance Management
Daten-Import / -Export
Datenvisualisierung
Dokumentenmanagement
Drittanbieter-Integration
E-Mail-Benachrichtigungen
Echtzeit-Analytik
Echtzeit-Benachrichtigungen
Echtzeit-Berichterstattung
Echtzeit-Daten
Echtzeitüberwachung
Emissionsüberwachung
Energiepreisanalyse
Historische Berichte
Kosten / Nutzen-Berichterstattung
Kostenanalyse
Kostennachverfolgung
Kreditplanung
Kundenspezifisches Branding
Lastmanagement
Leistungskennzahlen
Mobile Benachrichtigungen
Mobiler Zugriff
Nutzungsverfolgung/-analyse
Prognose
Prognosen
Rechnungsprüfung
Risikomanagement
Statusverfolgung
Treibhausgas-Nachverfolgung
Vertrags-/Lizenz-Management
Visuelle Analytik
Warnungen / Eskalation
Wetter-Normalisierung
Wirtschaftsprüfung-Management
Zusammenfassende Berichte
Zähler-Nachverfolgung
Überwachung
Durchschnittliche Bewertung
Preis-Leistungs-Verhältnis
---
Nutzerbewertungen nach Bewertung
---
Nutzerbewertungen nach Unternehmensgröße (Angestellte)
<50
51-200
201-1.000
>1.001
Sagi U.
it spcielist in Israel
Verifizierter Nutzer auf LinkedIn
Krankenhausversorgung & Gesundheitswesen, 5.001-10.000 Mitarbeiter
Verwendete die Software für: Mehr als 2 Jahre
PowerPlug-for lowering energy consumption on desktops
Kommentare: powerplug cuts the electricity costs by turning off\standbying desktops, it takes 1-2 days to install and implement and the system is basically auto piloting without maintenance.
the cost cuts predictions where right on point with actual real world savings and the project was a great success with minimum effort .
in the rare cases support was needed powerplug has a very professional and attentive support team.
Vorteile:
* it provides noticeable value from day one of the implementation and bring forth a great ability to show this value to the management with great reports. * setup and implementation times are very short and the software is very simple to operate * there is very little maintenance required after the initial setup and the system just work as intended it is so reliable that we used it several times to fix other less stable agents
Nachteile:
when a problem occurs it is not easily noticeable thru the management interface and only in deep diving in to reports can find those issues. but real problems are scarce.
Antwort von PowerPlug
vor 3 Jahren
Thank you Sagi for the detailed and positive review. We took into account your comments about surfacing out the errors in the Management Console dashboard and reports and will try to include it as soon as possible - hopefully already in our next release.
Alon G.
Computation center in Israel
Hochschulbildung, 1.001-5.000 Mitarbeiter
Verwendete die Software für: Mehr als 2 Jahre
PowerPlug in the university
Kommentare: Very good experience.
Vorteile:
• Fast implementation and acceptance by using different power saving policies for different groups such as faculty staff computers, computers in computer labs, etc. • Fast ROI by reducing the electricity costs of computers. • Allows the shutdown and operation of computers according to many criteria, taking into account many situations such as tasks running in background, disk activity, communication etc. This prevents the shutdown of computers that perform background operations such as long calculations, large files transfer while there is no active user. • The many setting options in the power saving policy allow for flexibility and targeting that are not possible without specialized tools. • Enables compartmentalization and delegation of authority to administrators of different computer groups only to the computers under their responsibility. • Detailed reports like the duration of the operation of the computers, the electricity consumption, the electricity saved, the cost of electricity, the money saved and more. • A report of the potential savings of electricity compared to the existing state that allows optimization of the settings in the power saving policy. • Dedicated web console for end users to remotely turn on their computers. • Learning to manage the system is very fast and intuitive. • The company has excellent technical support in terms of speed and professionalism and very willing to add new features and improvements.
Nachteile:
• In the current version - v4, the administrator's management console still requires installation and is not accessible via web browser. • All savings policy plans appear as one list without hierarchies. They cannot be grouped according to departments, making it difficult to manage them in a large organization. • Troubleshooting requires finding log files. There is no such option in the management console - so manual search is required. It will be helpful to have also an option to view server and clients logs within the console.
Antwort von PowerPlug
vor 3 Jahren
Thank you for the detailed review, Alon. We are working to implement the items you specified in your review that we need to improve and we will address them in our upcoming release.
Jefferson B.
feelancer in Dominikanische Republik
Computer-Software, Selbstständig
Verwendete die Software für: 6-12 Monate
Revicion de power poit
Kommentare: realmente es una experiencia genial, con mayor facilidad de usar gracias a su barra de opcion, desde que la utilice me encanto, por que hace que tus trabajos sean mas facil de hacer y gastes menos tiempo
Vorteile:
Lo mas que me gusta el software, es que te brinda opciones pare que sea mas facil de usar como su barra de herramienta eso te ayuda a mejorar tus proyecto y que se vean mas profecionales.
Nachteile:
realmente tiene pocas desventajas y es facil de usar sin complicaciones, me gustaria que agregaran mas opciones, donde podamos enviar los proyecto hechos.
Artur I.
System Support in
Krankenhausversorgung & Gesundheitswesen, 1.001-5.000 Mitarbeiter
Verwendete die Software für: Mehr als 2 Jahre
Powerplug in Leumit
Kommentare: save electricity and waking up computers
Vorteile:
easy to use, friendly and save electricity.
Nachteile:
no possibility to copy from plan to plan
Antwort von PowerPlug
vor 3 Jahren
Thank you for the review, Artur! We noticed your comment and we will add the feature to copy power plans to the next release.
Dayan Y.
HelpDesk Manager in Israel
Verifizierter Nutzer auf LinkedIn
Verteidigung & Raumfahrt, 10.000+ Mitarbeiter
Verwendete die Software für: Mehr als 2 Jahre
Power Plug - why to use ?
Kommentare: Great product that answer our needs , the support and development team always there for you as a customer .
Vorteile:
It was my first system to implement in my organization , it was easy to implement and customized . you can see the ROI from day one .
Nachteile:
There is nothing not to like. the product is doing it job in a good and easy way with a lot of feature for other needs .
Antwort von PowerPlug
vor 3 Jahren
Thank you for the great review!