Was ist Traction Guest?
Als führendes Unternehmen im Bereich des Besuchermanagements sorgt Traction Guest dafür, dass der Besuch von Gästen mühelos, unvergesslich und sicher verläuft. Mit unübertroffener Anpassung erhöhen globale Organisationen wie UPS und Thermo Fisher die Sicherheit und erfüllen Compliance-Anforderungen wie ITAR oder die DSGVO. Als laut Hersteller einziges Besuchermanagementsystem, das den Besucher-Check-in mithilfe von iPads oder ID-Scannern anbietet, kannst du die Gestaltung einzigartiger Besuchererlebnisse an mehreren Standorten ermöglichen. Entscheide dich für Integrationen, Überwachungslisten und Datenaufbewahrung mit einem SOC2-zertifizierten Besuchermanagmentsystem.
Wer verwendet Traction Guest?
Dynamische Organisationen, die eine sichere, effiziente, hochgradig anpassbare Gastgeber- und Besuchererfahrung benötigen, die es ihnen ermöglicht, Compliance-Anforderungen an mehreren Standorten auf der ganzen Welt zu erfüllen.
Wo kann Traction Guest bereitgestellt werden?
Cloud, SaaS, webbasiert, Android (mobil), iPhone (mobil), iPad (mobil)
Über den Anbieter
Traction Guest
Ansässig in Burnaby, Kanada
2006 gegründet
Telefon-Support
24/7 Live-Support
Chat
Über den Anbieter
Traction Guest
Ansässig in Burnaby, Kanada
2006 gegründet
Telefon-Support
24/7 Live-Support
Chat
Traction Guest – Videos und Bilder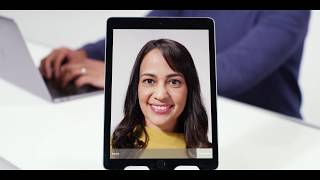 Kosten ähnlicher Produkte wie Traction Guest vergleichen
Traction Guest Funktionen
Aktivitäts-Dashboard
Alarmfunktion / Benachrichtigungen
Besucher-Nachverfolgung
Besuchermanagement
Kontaktmanagement
Merkliste
Registrierungs-Management
Reservierung-Management
Self-Check-in/-Check-out
Sicherheitsvorfallmanagement
Veranstaltungsmanagement
Vorabregistrierung
Vorbeugende Wartung
Wirtschaftsprüfung-Management
Alternativen für Traction Guest
Bewertungen über Traction Guest
Bethany T.
Executive Assistant and Office Manager in USA
Verifizierter Nutzer auf LinkedIn
Krankenhausversorgung & Gesundheitswesen, 51-200 Mitarbeiter
Verwendete die Software für: 1-5 Monate
Excellent customer service and a company committed to evolving their product
Kommentare: I would highly recommend traction guest if you are looking for a guest management program. They have simplified the whole process to make it obtainable for anyone while looking professional and sharp. The staff are knowledge and incredible support. We have never used guest management programs before and we are thrilled with the innovation of Traction Guest.
Vorteile:
The program is very easy to use for guest and administration. Their tutorials and help links usually can resolve any problem that you may have. If you are still are confused on how to work something in the program, their staff is always readily available via email or a phone call. Our point of contact, Jovito, is always making sure we are doing well and satisfied with TG. He has been extremely helpful and patient with any questions we have and always very friendly. Within the first few months that we have been using TG, staff and guest have praised how efficient and professional it looks. We have seen updates in the program which shows that TG is committed to evolving and becoming better.
Nachteile:
We have been very satisfied from the very beginning implementation stage to now when it is running in full swing. We have had a few badge printing issues but that has nothing to do with TG itself but rather the printer company.
Antwort von Traction Guest
vor 4 Jahren
Hi Bethany. Thank you for your review. Glad to hear your guest management process is now running smoothly. We're working on more tutorials for the many new features we released. Reach out if you have any questions!
Myron F.
Senior Manager - Faciities and Corporate Serivces in USA
Verifizierter Nutzer auf LinkedIn
Computer-Software, 1.001-5.000 Mitarbeiter
Verwendete die Software für: Mehr als 2 Jahre
In Betracht gezogene Alternativen:
Front Desk Traction Guest
Kommentare: Our overall experience has been great in our deployment of traction Guest systems deployed throughout NA. My next goal is to deploy in APAC and LATAM early in 2020.
We look to Traction Guest to provide a experience to our visitors, while providing a level of security for our employees, with Traction Guest notification messages, our employees know exactly here to see them, prior to seeing them in person. Also giving us data information, like a survey on the experience, photos and other data that we can use to even better the visitor experience as we move forward.
Vorteile:
Personally I like how the software interacts with the user using it, from basic information from first and last name to business name, phone number, email, photos, etc. Our company has made it very simple for our visitors to come in, sign in and wait for their contacts to greet them. The customization of the software is also a great feature for companies to be able to utilize. We have been able to add our company logo, branded colors and some other specific features which benefit us and our visitors.
Nachteile:
The adaptability with other peripherals is sometimes a challenge, which sometimes has to do with the software upgrades and things of that nature. Overall though, the software has been great for our company needs.
Antwort von Traction Guest
vor 2 Jahren
Hey Myron - It was great working with you and your team last month. We are excited and ready for you to add the new regions to the account. As always, let us know if there is anything we can do to help in the meantime. Cheers! Josh Szepesi Solutions Consultant
Margie S.
EHS Manager in USA
Fluggesellschaften/Luftfahrt, 501-1.000 Mitarbeiter
Verwendete die Software für: Mehr als 1 Jahr
TRaction Guest
Kommentare: I like the software. It is very helpful in the screening process.
Vorteile:
I really like the contractor screening feature.
Nachteile:
The experience is hard to program, but the customer service is excellent.
Antwort von Traction Guest
letztes Jahr
Thank you so much for the review Margie! We're glad to hear that our software has helped your company with onsite contractor management! We know that its variety of features can be confusing at times - please don't hesitate to reach out to us again at support@tractionguest.com if there's any way we can help!
Ricky Y.
Leader, IT Operations in Kanada
Verifizierter Nutzer auf LinkedIn
Regierungsbeziehungen, 201-500 Mitarbeiter
Verwendete die Software für: 6-12 Monate
In Betracht gezogene Alternativen:
Traction Guest
Kommentare: Was able to solve our covid-19 health screening questionnaire for guests coming into our offices and they have excellent account managers that will work with you to explore your needs.
Vorteile:
Ease of configurability in workflow of questions. Integration with our Active Directory and SSO login. E-mail sign in and contactless guest registration.
Nachteile:
Reporting can be improved as currently method is CSV based. Area of analytics improvement will greatly enhanced this product.
Antwort von Traction Guest
letztes Jahr
Thanks so much for the review Ricky! Helping companies adjust their onsite visitor management and security processes to fit with the COVID-19 pandemic was something we sought to stay ahead of the curve on, and we're grateful that we've been able to support your company in that regard! Registration, contactless sign-in, as well as integrations with AD and SSO are also very useful features of ours indeed. Visitor analytics is something that we are in the middle of planning, as we know that that will only help supplement these functionalities in the mid-pandemic and post-pandemic workplace. Our team has enjoyed working with yours and we remain available via support@tractionguest.com or via +1 855 215 9508 anytime you need us!
Eduard G.
Business Systems Analyst in USA
Elektrische/elektronische Fertigung, 51-200 Mitarbeiter
Verwendete die Software für: Mehr als 1 Jahr
In Betracht gezogene Alternativen:
Good product and even better customer service
Kommentare: If you can't do something out of the box or you are having some issue, the Traction team is very responsive and always willing and able to come up with a solution that meets your business requirements.
Vorteile:
Getting started is very easy, the product is very flexible, and the documentation and support is fantastic.
Nachteile:
The Experience Editor becomes laggy and difficult to use with long, branching experiences. Printing custom badges for different classes of visitor is clunky and requires some cleverness. The host upload seems to have some bugs.
Antwort von Traction Guest
vor 3 Jahren
Hi Eduard - Thank you for leaving us a review. We appreciate your feedback! I'm glad to hear you enjoy how customisable our platform is and thank you for acknowledging our support. We're always happy to help our customers! I've shared your thoughts on the Experience Editor, with our Product team. This is an area of the app that we've had discussions about and are looking to improve on in the future. As for the Host uploads, if there are any issues that we can help you with there, please let us know and we'd be happy to set up a call to help with that! -Niall