Was ist Fusion Framework System?
Dank Fusion Framework System kannst du deine strategischen Ziele mithilfe flexibler und agiler Werkzeuge auf die wichtigsten Risikomanagementtechniken ausrichten. Du legst den geeigneten Kontext fest, um Risiken zu analysieren, zu bewerten, zu überwachen und darauf zu reagieren, und integrierst deine Daten im gesamten Unternehmen, um fundierte Entscheidungen treffen zu können. Mit Fusion Framework wird dein Unternehmen durch die Integration von Business Continuity und Risiken in einer Plattform sicherer.
Wer verwendet Fusion Framework System?
Organisationen, die operative Ausfallsicherheit erreichen möchten.
Wo kann Fusion Framework System bereitgestellt werden?
Cloud, SaaS, webbasiert, Mac (Desktop), Windows (Desktop), Linux (Desktop), Chromebook (Desktop), Android (mobil), iPhone (mobil), iPad (mobil)
Über den Anbieter
Fusion Risk Management
Ansässig in Rolling Meadows, USA
2006 gegründet
Telefon-Support
Chat
Fusion Framework System Kosten
Startpreis:
Nicht vom Anbieter bereitgestellt
Ja, kostenloser Test verfügbar
Keine Gratisversion
Fusion Framework System bietet keine Gratisversion, aber eine kostenlose Testversion. Die kostenpflichtige Version von Fusion Framework System ist ab N/A verfügbar.
Über den Anbieter
Fusion Risk Management
Ansässig in Rolling Meadows, USA
2006 gegründet
Telefon-Support
Chat
Fusion Framework System – Videos und Bilder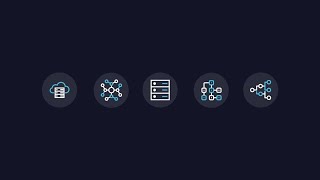 Fusion Framework System Funktionen
Alarmfunktion / Benachrichtigungen
Audit Trail
Aufgabenmanagement
Dashboard
Einstellungen (Personalbeschaffung)
Ermittlungsmanagement
KRI-Monitoring (Key Risk Indicator)
Kommunikationsmanagement
Leistungskennzahlen
Lieferantenstammdaten-Verwaltung
Mobiler Zugriff
Offboarding
Projektmanagement
Reaktions-Management
Risiko-Scoring
Risikoberichte
Risikobewertung
Self-Service Portal
Vorfall-Berichterstattung
Werkzeuge zur Zusammenarbeit
Wirtschaftsprüfung-Management
Alternativen für Fusion Framework System
Bewertungen über Fusion Framework System
Caleb
Business Analytics Adviser in USA
Krankenhausversorgung & Gesundheitswesen, 10.000+ Mitarbeiter
Verwendete die Software für: Mehr als 2 Jahre
Fusion Framework: Automation for Business Resiliency
Vorteile:
Allows all the different aspects of Business Resiliency to be created and maintained in a single system provided as a SaaS solution, meaning it's available when your internal systems may not be. Ability to automate many tasks associated with collecting data for plans and business impact analysis forms, as well as auto-generating reports for audits or at the executive level. Additional connectors may be purchased to help connect Fusion to mass notification tools and CMDB systems. Great support from regional user groups available across the country.
Nachteile:
Most feature enhancements require additional implementation costs. Support services can be quick to mark a problem as resolved though it may not have been.
Vicky
Risk Management & Business Resilience Director in USA
Telekommunikation, 201-500 Mitarbeiter
Verwendete die Software für: Mehr als 2 Jahre
Fabulous Fusion Framework
Kommentare: It took us time to set up and integrate all of our data, but just plan development for all but one of the 40 teams, went from estimated 3-5 days, down to 1 day. That is BIA data collection in the AM and BCP in the PM. We had basic plans with requirements done in 1 day! This saved us 10K hours of team time during the first year. We have been thrilled with the automation both on the planning side and on the Risk Management side.
Vorteile:
That it is so flexible and configurable. We have very specific requirements based on our risk models and this platform allows us to meet every single one.
Nachteile:
The classic version is dated, but moving to the Lightening is improving our end user experience. It is also somewhat difficult to learn some of the concepts of relational data, how they integrate and are maximized for those who don't have a background in software back ends. Having said that, I'm not a developer and can do most of my own configurations.
In Betracht gezogene Alternativen: Clearview
Warum Fusion Framework System gewählt wurde: Shield did not provide any ability to manage enterprise risk.
Zuvor genutzte Software: Shield
Gründe für den Wechsel zu Fusion Framework System: The flexibility of the platform and the dependency maps. When you can SHOW a CEO why something is not up using a dependency map during recovery operations, that is a BIG win.
Verifizierter Rezensent
Business Continuation Advisor in USA
Verifizierter Nutzer auf LinkedIn
Finanzdienstleistungen, 10.000+ Mitarbeiter
Verwendete die Software für: Mehr als 2 Jahre
A solid Business Continuation Management platform
Kommentare: Overall, I like Fusion and I can navigate it easily. The GUI is easy to understand and the sections allow for customization and adaptation to different operational needs.
Vorteile:
I like that Fusion offers good out of the box functionality, with the ability to customize modules for my business. Our BC program has made changes to the application, when needed. However, we've been able to leverage much of what Fusion offers from day 1.
Nachteile:
The cost is not prohibitive, but getting new users licensed makes for a new user experience to be slow within my organization.
Brandon
GRC & Third Party Risk Manager in USA
Finanzdienstleistungen, 501-1.000 Mitarbeiter
Verwendete die Software für: Mehr als 1 Jahr
Platform designed for operational resilience
Vorteile:
After the learning curve the system is easy to configure based on internal workflows, using the Salesforce lightning platform. All fields can be reported on using custom report generator. Records can look up to others through parent-child relationships, providing enhanced visibility for critical operations from a business, system, or even vendor perspective.
Nachteile:
There is a learning curve required. Permissions and security can be tricky for users because settings exist at field level, in permission groups, profiles. Highly recommend vendor lead admin training.
Antwort von Fusion Risk Management
vor 3 Monaten
Thank you for taking the time to leave us a review! We are happy to hear that you are experiencing enhanced visibility for your critical operations by leveraging the Fusion Framework System, and we appreciate the feedback on how our admin training is beneficial.
Ed
Executive Director BCP in USA
Versicherung, 1.001-5.000 Mitarbeiter
Verwendete die Software für: Mehr als 1 Jahr
Fusion Framework System, by Ed Brown
Kommentare: Improved crisis management and communication during events. We call these response plans which are activated based on the level of the event and are a prelude to a recovery plan activation.
Vorteile:
I love the simplicity as an administrator to make changes, within my knowledge limits and the use of Fuel Hours to supplement my knowledge gaps. There were very view, but some, implementation problems. Fusion listens to their clients and has since improved their implementation process. I presented a complex model to determine the process RTO based 9 impact categories over time. They delivered what I wanted. Of course, I think, everyone client would want this model and it should be a separate object because it did eat up a lot of our available custom fields in the process object. We are working with Fusion to pull that part out and create a new object or leverage a lesser used object. I really like the incident management object.
Nachteile:
I think there should have been standard dashboarding out of the box. All clients implement a program with a BCP life cycle and dashboard are used to help user and program managers manage compliance to the annual deliverables. Instead these were created with fuel hours. (scale 1-10, 1 being not a big deal to 10 being horrible - this is a 2.) I am also accustom to having a BIA (Process) review with a maintenance control and we used fuel hours to enhance this for a BIA approval section. I think that should be standard. (scale 1-10, 1 being not a big deal to 10 being horrible - this is a 4.) Lastly plan conga generator and its templates are not well designed and we have had several changes requested to make them design the way we want them. Fusion could spend more time on the conga templates clients may like. (scale 1-10, 1 being not a big deal to 10 being horrible - this is a 7.) All these cons are correctable and have been and which is why I added the first PRO above.
In Betracht gezogene Alternativen: RSA Archer Suite
Warum Fusion Framework System gewählt wurde: eBRP was used by my previous company. This tool or what we bought did not have a crisis management functionality. It did not have a method to link BIA data to plan data and really bridge lots of things that connect to other things. It was a not a test record repository or effective with BCP KPI or KRI reporting. Fusion has all these capabilities.
Gründe für den Wechsel zu Fusion Framework System: Assurance was a close choices. Fusion had all the capabilities I wanted; was a little cheaper than others and their support model, according to other Fusion users I know, was really good.