Was ist Benchmark Risk + Compliance?
Benchmark ESG™ | Gensuite ist eine umfassende, cloudbasierte Umwelt-, Sozial- und Governance-Software für das Management von Risiken und Compliance, EHS, Nachhaltigkeit, Produktverantwortung und verantwortungsvolles Sourcing. Seit mehr als 20 Jahren vertrauen mehr als 120 Unternehmen auf Benchmark für intuitive Best-Practice-Prozessfunktionen mit schneller Kapitalrendite und hervorragendem Kundenservice, um Unternehmen bei der Operationalisierung ihrer ESG-Programme zu unterstützen und wichtigen Stakeholdern Daten zur Investitionsbewertung bereitzustellen.
Wer verwendet Benchmark Risk + Compliance?
Kleine bis große Unternehmen, global und national, die sich Compliance- und Risikomanagement-Unterstützung für EHS-Management, Nachhaltigkeit, Qualität, Kontrolle, verantwortungsbewusstes Sourcing und Produktkonformität wünschen.
Wo kann Benchmark Risk + Compliance bereitgestellt werden?
Cloud, SaaS, webbasiert, Mac (Desktop), Windows (Desktop), Android (mobil), iPhone (mobil), iPad (mobil)
Über den Anbieter
Benchmark ESG | Gensuite
Ansässig in Mason, USA
1997 gegründet
24/7 Live-Support
Chat
Benchmark Risk + Compliance Kosten
Startpreis:
Nicht vom Anbieter bereitgestellt
Ja, kostenloser Test verfügbar
Ja, Gratisversion verfügbar
Benchmark Risk + Compliance bietet eine Gratisversion und eine kostenlose Testversion.
Kostenlose Testversion
Über den Anbieter
Benchmark ESG | Gensuite
Ansässig in Mason, USA
1997 gegründet
24/7 Live-Support
Chat
Benchmark Risk + Compliance – Videos und Bilder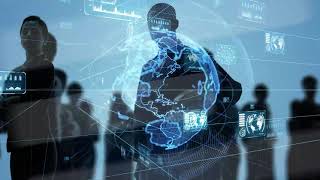 Benchmark Risk + Compliance Funktionen
Abfallwirtschaft
Air Emissions Management
Alarmfunktion / Benachrichtigungen
Audit Trail
Auditplanung
Aufgabenmanagement
Benchmarking
Berichterstattung / Analyse
Betriebliches Gesundheitsmanagement
Compliance Management
Corrective and Preventive Action (CAPA)
Dashboard
Dokumentenmanagement
Dokumentkodierung & -kontrolle
Formularverwaltung
Gefahrgut-Management
Geräte-Management
Inspektions-Management
Instandhaltungsmanagement
Kommunikationsmanagement
Leistungskennzahlen
LieferantenQualitätskontrolle
Mobiler Zugriff
Nachhaltigkeits-Management
OSHA-Protokollierung
Risikobewertung
Risikomanagement
Störfallmanagement
Trainingsmanagement
Veränderungsmanagement
Vorfall-Berichterstattung
Warnungen / Eskalation
Wasserwirtschaft
Wirtschaftsprüfung-Management
Alternativen für Benchmark Risk + Compliance
Bewertungen über Benchmark Risk + Compliance
Rob
EHS Director (Amazon Account) in USA
Verifizierter Nutzer auf LinkedIn
Fluggesellschaften/Luftfahrt, 501-1.000 Mitarbeiter
Verwendete die Software für: 6-12 Monate
Provides comprehensive visibility across a geographically challenging portfolio.
Vorteile:
As a fast-growing company with multiple sites, Gensuite enables us to see critical EHS data from afar. The best thing about Gensuite is that it is user-friendly for our team, encouraging accurate reporting and data from our front line users through intuitive interfaces. We receive great data from Gensuite, and to me, that's what matters most in EHS software.
Nachteile:
One of the challenges we face using Gensuite is that we have to operate as a third-party contractor for another company that uses Gensuite requiring us to input data separately between both instances. To overcome this challenge, I suggest offering flexible EHS data integrations when operating as a third-party contractor.
Antwort von Gensuite
vor 4 Jahren
Thanks for the awesome review, Rob! We work hard to meet expectation like yours, and we¿re happy to hear we hit the mark for you. We count ourselves luck for customers like you and truly do appreciate the suggestion for improvement. Gensuite foresees the next generation of compliance and management software integrating with various frontier technologies to connect workforce and management systems. We remain committed to working with Amazon to further enhance our capabilities. - Corey Graves (Director, Customer Relationship and Development) & The Gensuite Team.
Alan
EHS Specialist in USA
Chemikalien, 1.001-5.000 Mitarbeiter
Verwendete die Software für: 6-12 Monate
Excellent solution for our needs
Kommentare: Gensuite customer service has been excellent. Our account representatives are very responsive.
Vorteile:
The software is designed for its intended use so they have already considered elements that I could never have imagined. It works extremely well for its purpose.
Nachteile:
Doing mass uploads via Excel workbooks requires certain security settings that our company's I.T. environment cannot handle. I had to upload from my personal computer.
Verwendete die Software für: Nicht angeboten
Powerful, but inflexible
Kommentare: The biggest complaint I hear from NBCU users is that Gensuite does not provide consistent and reliable data or perform as expected.

Gensuite has the ability to manage a huge volume of data, and makes it possible to extract and analyze that data. Having said that, I often hear from users that the software is not very user friendly, and many employees frequently struggle with it. There are many features that you think the application would provide'that are just are not there. My company has spent thousands on custom programming with Gensuite, and then had to spend thousands more to try to get it to perform in a manner that is useable to the field workers. I am speaking specifically of the Mobile products. NBCU has spent over $100,000 so field personnel can conduct inspections while in the field'.so far these products have not worked in a consistent manner. This is frustrating to many workers that after struggling to get the apps to work, now refuse to use the mobile apps at all. Gensuite is a good basic system, but many features that you think the application would provide just are not there.

Many at my company really just want the applications to 'work', they sometimes feel too much time and effort is made on reformatting the pages to make them look pretty, when these users just want consistency and easy functionality. Many of our users are infrequent users of Gensuite, so when you change things for the sake of change it is disconcerting to these users.

Here's what I hear most: ' Metrics run from different reporting areas in Gensuite do not match
' Mobile applications not working together
' Offline not working
' Bar and QR codes do not work
' Why is Gensuite re-formatting pages again?
' Why do we have to 'pay' to get 'basic functionality?'
' Why does it take so long for things to be addressed or fixed?......then to hear Gensuite agrees it is an issue, and often the solution is a proposal or the issue is pushed to the forgotten land of Gensuite roadmap. Overall we are now unhappy with Gensuite and the reliability of the data, responsiveness to concerns, and functionality. Some of the tools are large and require a fair amount of customization to be useful which can be difficult at times and as a result we will start looking at alternative systems (even though we would prefer not to) if these issues are not rectified quickly.
Antwort von Gensuite
vor 5 Jahren
Denise, we loved talking with you and your team about new ideas for simplification projects, mobile, and report improvement projects during our in-person visit earlier this month. We are actively working to address the improvement areas discussed regarding reports and are committed to working with you to improve the functionality. We are happy to report that with the latest update to the Gensuite Mobile app, the user issues your team was experiencing are addressed and based on your additional feedback we are looking at further mobile updates to enhance the Inspection Tool workflow. Thanks again for your engagement and partnership, we remain committed to delivering the highest quality solutions to meet your business process needs. - Andy Cox (VP, Customer Services & Development)
Max
Managing Director - Safety Strategy, Optimization, and Compliance in USA
Verifizierter Nutzer auf LinkedIn
Fluggesellschaften/Luftfahrt
Verwendete die Software für: Mehr als 2 Jahre
EHS software with really great functionality
Vorteile:
The Injury & Illness Recordkeeping functionality is really strong and is built around enabling a company to stay OSHA compliant. The other basic safety program and compliance assurance tools have everything necessary to run a basic EHS program digitally. Beyond that, there are many different tools and suites available to totally manage, expand, and improve an EHS program digitally. Our team really likes the ease of retrieving and seeing data and charts for analysis which makes our jobs so much easier.
Nachteile:
Customization of the platform (if needed) can be difficult, slow, time-consuming, and expensive. The permissions and scope model can be difficult for new users and non-EHS professionals to understand and use.
Antwort von Gensuite
vor 4 Jahren
Max, We appreciate you taking the time to share your experience. It made our day here at Gensuite! We strive to offer the best solutions across enterprise risk management and compliance functions that are flexible enough to meet any business need ¿ large or small, anywhere and in any industry. We are excited and always willing to explore new and creative opportunities that simplify and improve the Gensuite user experience. In fact, we will be exploring more Do It Yourself features during the Gensuite conference this week and value your thoughts, input and ideas.
Howard
Health Safety Environment and Quality in UK
Verifizierter Nutzer auf LinkedIn
Öl & Energie, 501-1.000 Mitarbeiter
Verwendete die Software für: Mehr als 2 Jahre
Good HSMS software
Kommentare: Very good, one of those that you miss the longer you don't use it.
Vorteile:
Gensuite management software does a lot, it has apps for almost all of your HSE needs. Great for larger companies trying to tie strategic direction down in every department.
Nachteile:
As it's one of the biggest there is times when you wish it could be tailored exactly to your needs. Costs are astronomical to make a change to the functionality.
Antwort von Gensuite
vor 4 Jahren
Howard, Thank you for sharing your experience with Gensuite. We pride ourselves on providing our subscribers with best-in-class solutions & services, so we're very pleased to hear our software met so many of your strategic HSE needs. Over the last 2 decades, our approach has always been to leverage best practices and shared HSE experience & knowledge to provide a comprehensive solution that can be launched quickly without the need for extensive customization; delivering immediate value and ROI to the organization. For those who desire business-specific configurations, the costs to enhance the tools are proportionate to the scale of the requested change. Thanks again for your feedback, and we hope to welcome you back into the Gensuite subscriber's community soon! -Michael Bauer & The Gensuite Team