Was ist Veoci?
With a history of innovation and diversity, and a foundation of unparalleled customer service, Veoci delivers top solutions to make organizations more resilient, along with world-class service and support to ensure implementation and adoption.
Veoci offers a variety of solutions in emergency management, business continuity, daily operations and resource management and serves a wide range of industries.
Veoci is a Leader on Gartner's Magic Quadrant for BCMP Solutions, Worldwide.
Wer verwendet Veoci?
Multiple industries, organizations, and enterprises in need of no-code crisis management, emergency response, and business continuity solutions, fully integrated with collaboration and notifications.
Veoci – Details
Veoci
2011 gegründet
Veoci – Details
Veoci
2011 gegründet
Veoci – Videos und Bilder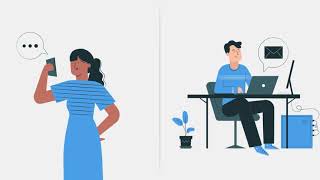 Veoci – Bereitstellung und Support
Einsatz
Cloud, SaaS, webbasiert
Android (mobil)
iPhone (mobil)
iPad (mobil)
Training
Persönlich
Live Online
Webinare
Dokumentation
Brian H.
Emergency Management Specialist in USA
Verifizierter Nutzer auf LinkedIn
Hochschulbildung, 5.001-10.000 Mitarbeiter
Verwendete die Software für: Mehr als 1 Jahr
Great product for Emergency Management
Vorteile:
The ease to use the software from anywhere, so when an incident happens people can use their phones, laptops, or desktop computers to be connected, gather data, create ICS forms on the fly and make sure the support is given. Also the fact that everything is customizable so you can really create a system that is perfect for what you need.
Nachteile:
Sometimes it is hard to complete tasks without purchasing the next level of licenses due to the number of people who need to have memberships, but they do work with you and have adapted some things to be "public" which has helped us as we grow with the software.
Antwort von Veoci
vor 3 Jahren
Thank you for your review of Veoci!
Ginger W.
Emergency Management Specialist in USA
Hochschulbildung, 10.000+ Mitarbeiter
Verwendete die Software für: Mehr als 1 Jahr
In Betracht gezogene Alternativen:
Implementing a New Systems from the Ground Up
Kommentare: I am very pleased with Veoci. They are doing so many things to accommodate us and I really appreciate that. We have a dedicated team working on our various tasks and it makes it way simpler not to have to explain it all the time. We are able to pick right up where we left off.
Vorteile:
The ease of using the system. The icons are simple and use common sense when sharing with others. The administrative side of the system is so simple. It feel very Mac based with the drag and drop. I really like that. The staff helping develop the new workflow are out of this world. Once a change is mentioned they go right to it and update. They not only understand how the system works, they also understand higher education and emergency management. Major plus for me. I don't have to spend time explaining how my institution works.
Nachteile:
I think the cockpit with various conversations can be slightly confusing. Once you get the hang of it it makes sense but it is difficult to train on.
Kelly B.
Director of Emergency Management in USA
Öffentliche Sicherheit, 5.001-10.000 Mitarbeiter
Verwendete die Software für: Mehr als 1 Jahr
Pros & Cons
Vorteile:
1.) The ability to customize features to make them work for our agency 2.) Ability to provide a guest account to a first response agency on the fly - This is critical as sometimes you never know who will respond to your command post or EOC and it is important to be able to share critical information on the fly without having them take up a license.
Nachteile:
1.) There are some useful aspects of Veoci that are "out of the box," but overall, the tool is only as good as the time that you put in to it to customize features and applications to fit the processes and needs of your agency. 2.) The price for licenses; there are many applications which we have identified that we can use Veoci, however, we are limited due to the price of licenses as well as the cost for support hours to build new features. In that sense, we are unable to use the tool to it's full potential right now.
Antwort von Veoci
vor 3 Jahren
Thank you for your review of Veoci! We greatly appreciate your feedback.
Bildungsmanagement, 201-500 Mitarbeiter
Verwendete die Software für: 6-12 Monate
Helps keep campus safe
Kommentare: The university uses Veoci to keep track of who is safely allowed on campus and who is not based on any covid symptoms or exposure.
Vorteile:
I like that it is an easy check in to mark whether or not I have had any covid symptoms/ been around anyone who has covid symptoms. From what I understand, the admins can then map the data to find who is being impacted by covid and keep campus operating even during the pandemic.
Nachteile:
It is slightly counter intuitive to find the daily survey on the app. You have to click around a little first
Patrick T.
System Director of Emergency Management in USA
Krankenhausversorgung & Gesundheitswesen, 10.000+ Mitarbeiter
Verwendete die Software für: Mehr als 2 Jahre
VEOCI for HealthCare Emergency Management
Vorteile:
1. Emergency notification via text, phone, e-mail and push notification for responding leaders, 2. chat room to ensure documentation of important events, 3. public and private forms to collect data and information and display relevant information in dashboards, 4. document library ensuring leaders have access to critical information, 5. integrated "address book" where all responding team members have the most up to date contact information during an emergency, 6. leverage and use for programmatic purposes such as regulatory complaince, meeting agendas, etc.
Nachteile:
While not necessarily a direct con of the software, but an organization needs to consider how they will develop and manage the platform with internal or external resources. Consider having someone in house who maintains proficiency to develop solutions or leverage VEOCI's solution team. We've had great success working with the solutions team for quick and well developed solutions.
Antwort von Veoci
vor 3 Jahren
Patrick, thank you so much for your feedback!