Was ist Receptive?
Receptive wurde jetzt von Pendo übernommen.
Wer verwendet Receptive?
Receptive wurde speziell für SaaS (Software-as-a-Service) Unternehmen entwickelt.
Wo kann Receptive bereitgestellt werden?
Cloud, SaaS, webbasiert
Über den Anbieter
Receptive
Ansässig in Sheffield, UK
2015 gegründet
Telefon-Support
Chat
Erhältlich in diesen Ländern
Vereinigte Staaten, Vereinigtes Königreich
Über den Anbieter
Receptive
Ansässig in Sheffield, UK
2015 gegründet
Telefon-Support
Chat
Erhältlich in diesen Ländern
Vereinigte Staaten, Vereinigtes Königreich
Receptive – Videos und Bilder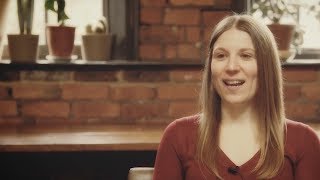 Kosten ähnlicher Produkte wie Receptive vergleichen
Receptive Funktionen
Aktivitäts-Dashboard
Alarmfunktion / Benachrichtigungen
Anforderungsmanagement
Berichterstattung / Analyse
Berichterstattung und Statistik
Daten-Import / -Export
Ideenfindung
Ideenmanagement
Meilensteinverfolgung
Priorisierung
Produkt-Roadmaps
Umfragen & Feedback
Umfragen/Abstimmungen
Werkzeuge zur Zusammenarbeit
Workflow-Management
Alternativen für Receptive
Bewertungen über Receptive
Christian
Product Manager in USA
Verifizierter Nutzer auf LinkedIn
Computer-Software, 51-200 Mitarbeiter
Verwendete die Software für: Mehr als 1 Jahr
Useful and easy-to-use. Better than Salesforce Ideas.
Vorteile:
Our product team previously used 'Salesforce Ideas' (an add-on module to SFDC) for a few years to manage inbound feedback from the field. However, as we grew and as the variety and volume of requests grew, the limitations of this module became very apparent. Managing, de-duplicating, and deepening our understanding of submitted requests was quite painful. Receptive, in contrast, has allowed us to easily review and triage incoming product feature requests from our sales/services teams, and identify which requests will make the most impact for our customers. Integrating Receptive was as painless as we could've hoped for, and our teams love using it. Great work to the Receptive team for building a useful tool for product teams.
Nachteile:
Managing users takes a bit of time, but that was expected. Otherwise the tool does exactly what we need it to do.
Antwort von Receptive
vor 4 Jahren
Thank you very much Christian! We're working hard on automation and there's a new ROI dashboard coming out soon to show current time saving and to improve the process even further. You'll be notified of new releases of course ;)
Elisabeth
Director of Member Support and Training in USA
Computer-Software, 11-50 Mitarbeiter
Verwendete die Software für: Mehr als 2 Jahre
Easy to set up, great transparency for end-users to see multiple priorities
Kommentare: This has totally changed how we handle enhancements. Also, their support is STELLAR both in helping get started and in dealing with issues that arise during use.
Vorteile:
Receptive was the "silver bullet" we needed to get our enhancement requests organized. We went from a pile of unresolved open "help desk" tickets filled with ideas for our product (and I mean, well over 1,000 of these) to an organized place where users can search, submit, and vote on enhancements. We can show what we're planning to do, what we are rejecting, and how many users are interested in a particular enhancement. One of my favorite parts is the "sliders" that allow users to see if they want to prioritize a certain enhancement, that automatically means de-prioritizing another - that is a great message that users see for themselves without my team having to say a word.
Nachteile:
I was going to say, more flexibility in reports; but they do tend to add new ones periodically so we're pretty happy.
Antwort von Receptive
vor 3 Jahren
Hi Elisabeth, thank you so much for all your support and the review. We really enjoy working with you too & we are so pleased to see how well Receptive is working! Best, Hannah & team
Anwaltskanzlei, 2-10 Mitarbeiter
Verwendete die Software für: Kostenlose Testversion
Wow, such a great program
Vorteile:
So helpful with organizing and gathering ideas
Nachteile:
Honestly no issues or cons to report. This program has been very helpful with organizing my day-to-day work life.
Marc
Product Manager in UK
Verifizierter Nutzer auf LinkedIn
Informationstechnologie & -dienste, 51-200 Mitarbeiter
Verwendete die Software für: Mehr als 2 Jahre
Forum concept was a killer
Kommentare: Overall the product was easy to use and the customer service was great. However, the forum approach didn't sit well with our current needs.
Vorteile:
Having a single place where users could submit ideas/feedback was useful as otherwise these would have gotten lost in email threads or spreadsheets. Users could be kept up to date when a feature they had voted on was updated, which took some of the manual process out of announcing new features.
Nachteile:
Users could see each others comments and would get an email whenever another user commented on a feature they were desperate for. On many occasions these features became a hive of activity with users who were angry that this feature hadn't been worked on. If no one from the product team responded to their comments this would also anger the users as it gave the impression that the team weren't listening to their feedback. As users could suggest feature ideas themselves there would be lots of duplicate ideas, that would make the voting system inaccurate.
Computer-Software, 11-50 Mitarbeiter
Verwendete die Software für: 1-5 Monate
Receptive, the only Product Demand Intelligence software you'll ever need
Kommentare: While looking for a place software where we could orchestrate SalesScreen customer's requests alongside our own internal wishes, I stumbled upon Receptive and was sold right away. Receptive has not only avoided the trap of building a do-it-all product but based on my research they built a whole new category of must-have product for any SaaS company: Product Demand Intelligence. They have taken a deep dive into what REALLY makes customer feedback challenging to handle, and executed beautifully, building a product which is extremely flexible, easy to use yet super powerful. One feature comes to mind to illustrate how innovative Receptive is: features prioritisation.
The idea could not be any simpler: one individual (employee or customer) marks several features at 'want's'. The traditional approach consists in letting that individual grade how important each of these features are, to which he/she invariably answers that all of them should be implemented yesterday. Receptive made one tiny but fundamental change: Rating one feature as super important will automatically downscale the importance the other features. I was personally sold on that feature alone. Receptive may not come cheap for small businesses, but it is worth every cents for any software company who's serious about growing a product that customers want. But I'd add that Receptive have provided us with more than just a stellar product. They are also great teachers. Each of my recurring chats with their customer success team, brings its lot of puzzling questions, new perspectives and potential improvements, each forcing me to take a hard look on how we handle and could improve the management of our product roadmap. If you are not convinced, spending 10 minutes on their blog should suffice to see that Receptive has a lot of great knowledge and wisdom to share. I could not recommend Receptive enough.
Antwort von Receptive
vor 5 Jahren
Thank you so much for the review Remi. We love working with you all and we are super pleased you are happy with the service and product. It's with customers like you that we continue to learn too - so thank you!