Was ist eHopper?
eHopper ist ein kostenloses mobiles POS-System für Windows-PCs, Android und Poynt. eHopper eignet sich für kleine Unternehmen wie Schnellrestaurants, Cafés, Bäckereien, Bars, Spirituosengeschäfte, Food-Trucks und andere Einzelhandelsgeschäfte, die nach einer konsolidierten Lösung suchen, um ihren Geschäftsbetrieb und Kundenservice zu vereinfachen.
Zentrale Features sind:
Auftragsverwaltung
Direktionales Drucken
Auftragsverfolgung
Kundenmanagement
Zahlungen
Aufteilung von Zahlungen
Belege
Inventar
Mitarbeitermanagement
Wer verwendet eHopper?
Kleinunternehmen wie Schnellrestaurants, Caféläden, Bäckereien, Cafés, Bars, Spirituosenläden, Lebensmittel-Trucks, Eisdielen, Dampfläden, kleine Einzelhandelsgeschäfte oder Pop-up-Kioske.
Wo kann eHopper bereitgestellt werden?
Cloud, SaaS, webbasiert, Mac (Desktop), Windows (Desktop), Android (mobil), iPad (mobil)
Über den Anbieter
B2B Soft
Ansässig in New York, USA
2000 gegründet
Telefon-Support
Chat
Über den Anbieter
B2B Soft
Ansässig in New York, USA
2000 gegründet
Telefon-Support
Chat
eHopper – Videos und Bilder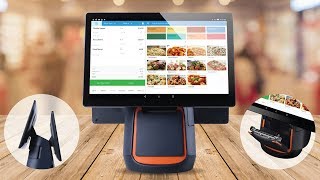 Kosten ähnlicher Produkte wie eHopper vergleichen
eHopper Funktionen
Aktivitäts-Dashboard
Alarmfunktion / Benachrichtigungen
Angebotsmanagement
Auftragsmanagement
Auftragsverfolgung
Barcode / Tickets scannen
Belegmanagement
Berichterstattung / Analyse
Berichterstattung und Statistik
Bestandskontrolle
Bestell-Management
CRM
Cash Management
Daten-Import / -Export
Drittanbieter-Integration
E-Commerce-Management
E-Mail Marketing
Einzelhandel-Lagerverwaltung
Einzelhandel-Management
Elektronische Unterschrift
Elektronische Zahlungen
Getrennte Kontrollen
Integration in die Buchhaltung
Inventarverwaltung
Kontrollen aufteilen
Kreditkartenbearbeitung
Kundendatenbank
Kundenhistorie
Kundenkonten
Liefermanagement
Mehrere Standorte
Mitarbeitermanagement
Mobiler Zugriff
Online-Bestellung
Preismanagement
Rabattmanagement
Restaurant-POS
Retourenmanagement
Rückgaben nachverfolgen
Tabellenverwaltung
Touch-Screen
Transaktionshistorie
Treueprogramm
Trinkgeld-Management
Verkaufsberichte
Verkaufspunkt POS
Zahlungsabwicklung
Zugriffskontrollen / Berechtigungen
Jaime R.
Point Of Sale Deployment Manager in USA
Verifizierter Nutzer auf LinkedIn
Finanzdienstleistungen, 51-200 Mitarbeiter
Verwendete die Software für: 1-5 Monate
Great Company, Great Software, Awesome Service
Kommentare: Ehopper has awesome support, they listen and are very fast at resolving issues. They will train you as many times as needed to ensure you and your staff can utilize every bit of the software to enhance your user experience and make sure your business runs smoothly. They have competitive pricing and are always adding new features and functions to help businesses grow and thrive.
Vorteile:
This software is easy to use and has everything a business needs to stay organized and up to date with their software in todays day and age. They are constantly evolving and stay competitive in the POS industry as a leader in POS technology.
Nachteile:
They are missing a few features for fullservice restuarants but plan on adding them in the future.
Verifizierter Rezensent
Owner/Operator in USA
Verifizierter Nutzer auf LinkedIn
Einzelhandel, 2-10 Mitarbeiter
Verwendete die Software für: Mehr als 1 Jahr
eHopper customer experience
Kommentare: For the most part, the service fills our need at this time.
Vorteile:
We have a convenience store and the inventory management can be very helpful. Also the customer service is very good.
Nachteile:
There are a few small programming options that would be helpful. For example, after the last update they took away the ability to turn off the receipt printing so that we didn't have the "uncheck" that option after every single transaction. We are in a small community and don't have much traffic but with 100 transactions per day that's 100 times we have to click a button. It's not a huge deal but there are just little things like that they overlook I think.
Antwort von eHopper
vor 4 Jahren
Hi, We'd love to hear more, specifically, about your need to uncheck the receipt printing option. If you could contact us, at your convenience, perhaps there's a work around we can set up for you. Just reply here, or reach out to our Support line. I really appreciate you taking the time to provide us this feedback.Let's see how we can help!
Essen & Trinken, 2-10 Mitarbeiter
Verwendete die Software für: Mehr als 1 Jahr
Used be a good one; however, now it is horrible
Kommentare: Will be GLAD TO LEAVE this POS asap due to a terrible customer support.
Vorteile:
Back in 2018 the support was awesome, they went an extra mile in order to sustify their customers.
Nachteile:
Now is 2020 the customer support is the worst in the world. For example, [SENSITIVE CONTENT HIDDEN] (if you hear her name, pls hang up and don't waiste your time!!) she waisted 20+ mins of my precious time, she accused me that I'm not paying for the software, as well as she cannot find mb e in the system and stated that I'm a free member who is NOT going to get help. On my question how about the monthly charges for 2 registers that I'm paying for 2 years, she retorted it is for the devices (however, the devices were paid in full 2 years ago!) I cannot believe they hired her. If you got a dummiest technician on the phone, like I did on May 12th, whose answers are "... I can't find an article... I don't know the answer...!" That's the sing to LEAVE this company. On my request to transfer my phone call to a manager, I got yelled by [SENSITIVE CONTENT HIDDEN] and he screamed at me like a crazy person. That the real face of the technical support right now in 2020.
Wendy H.
Finance Coordinator in Kanada
Eventservice, 11-50 Mitarbeiter
Verwendete die Software für: 1-5 Monate
Great for large-scale events!
Kommentare: My overall experience was good, except for my credit card being charged for another month of full access to the software. I had made it abundantly clear I only needed the license for 1 month and nowhere did it say the license would auto-renewed/charge my credit card. Further to that when speaking to support (I did that a lot), I was told that access to the software would automatically cease after my month was up if I didn't make another payment before then -- this was exactly what I wanted and had no reason not to trust what eHopper told me. That has unfortunately left me a bit disappointed and not too keen on doing business with the company again if I fair resolution to the issue can't be accomplished.
Vorteile:
What I like most about this software is the user-friendly interface both for the back office and pos software on tablets. Also a big bonus is syncing in real-time as it allows me to share information with my team on the progress of our event. One of the biggest motivators to a team that received almost 15,000 guests is hearing how much of each product was sold because it's more than just a number. What has to be taken into consideration is the kitchen staff, our food line servers, and the prep work leading up to our event. . . all things that contributed to our numbers/sales.
Nachteile:
I'd have to say the transaction warnings. I had paid for the full license but some of my cashiers (1 had 4), were locked out of the POS software. During a weeklong event that saw 15,000 patrons that was a nightmare. Thankfully, eHopper support (Monsur and his manager) came to the rescue and set up backup accounts for us and my trouble-shooting helped get us back up and running.
Verifizierter Rezensent
Director of Licensing & Business Development in USA
Verifizierter Nutzer auf LinkedIn
Bekleidung & Mode, 11-50 Mitarbeiter
Verwendete die Software für: 6-12 Monate
Great Service, Limited Functionality
Kommentare: Overall, it was a positive experience and I would continue to follow their software and hopefully see new and advanced features in the future.
Vorteile:
The software was affordable, the team was very responsive to troubleshoot any issues we had.
Nachteile:
The software was not advanced enough to support all the reporting needs we had in order to analyze our retail performance. There were also a lot of integration and syncing issues with QBO.
Antwort von eHopper
vor 4 Jahren
Thank you for taking the time to submit a response! We pride ourselves on response time to troubleshoot, or any other customer service issues. If you ever have any further trouble with QBO, or any other syncs, please don't hesitate to reach out directly to support@ehopper.com.