Was ist RepZio?
Die führende (und patentierte) mobile Business-to-Business-Verkaufslösung, mit der du deine Produkte mit oder ohne Internetzugang überall hin mitnehmen kannst. Zeige alle deine Produkte, Kund*innen und vollständigen Bestellverläufe an, führe Inventuren durch und verkaufe/teile deine Produkte von überall aus. Darüber hinaus können Vertriebsmitarbeiter mit der revolutionären Web-App auf jedem angeschlossenen Gerät auf RepZio zugreifen. Mit RepZio kannst du dein Unternehmen jederzeit und überall auf jedem Gerät verwalten.
Wer verwendet RepZio?
Der Zielmarkt von RepZio sind Herstellerbetriebe, Distributionsunternehmen oder Vertriebe mit einem Vertriebsteam. Es werden auch Messen und Distributor*innen anvisiert, bei denen B2B-Transaktionen stattfinden.
Wo kann RepZio bereitgestellt werden?
Cloud, SaaS, webbasiert, iPhone (mobil), iPad (mobil)
Über den Anbieter
RepZio
Ansässig in Lake Mary, USA
2010 gegründet
Telefon-Support
24/7 Live-Support
Chat
Erhältlich in diesen Ländern
Kanada, Vereinigte Staaten
Über den Anbieter
RepZio
Ansässig in Lake Mary, USA
2010 gegründet
Telefon-Support
24/7 Live-Support
Chat
Erhältlich in diesen Ländern
Kanada, Vereinigte Staaten
RepZio – Videos und Bilder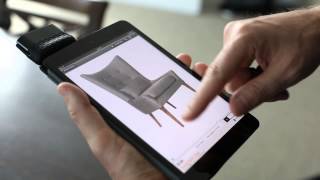 Kosten ähnlicher Produkte wie RepZio vergleichen
RepZio Funktionen
Angebotserstellung
Content Delivery
Content-Management
Drittanbieter-Integration
Für Vertriebsteams/ -organisationen
Integration in die Buchhaltung
Dysiree
Executive manager in Kanada
Verifizierter Nutzer auf LinkedIn
Immobilien, 11-50 Mitarbeiter
Verwendete die Software für: Mehr als 1 Jahr
REPZIO WILL TAKE CARE OF YOU AND YOUR BUSINESS
Kommentare: Overall, I am satisfied with the software, specially the customer service. Their people are very much aware that any issue will impact your business performance directly, and you would really feel that you are taken care of. It's a software worth every penny you pay.
Vorteile:
I would like highlight their customer service. They have a world class customer service, the support team is very supportive and will take care of you as they take care of your business. They are very responsive and tremendously helpful. The software itself is easy to use if you're a tech savvy, it wouldn't take long before you familiarize yourself with the ins and outs of the software. They have a knowledge base help options that has a detailed guideline on how to perform a certain task or how to make some changes. The software itself is very sensitive to data. It has perfected the act of detecting any duplicates specially on barcodes. ( which is very crucial for any e-commerce business) The Software is easy to navigate. It is really good that the images is automatically attached to the product with the same code, which means you can just drop a bunch of images and the system will locate the product and attach the image for you. This I think is very smart.
Nachteile:
It takes time before some changes to be completely pushed live. The section with the history of clients that you have granted access to the website is displayed in reverse, meaning Oldest on top and latest at the very end page. So whenever I wanted to check who are the new customers that my team has granted access, I needed to go to the very last page to view this.
Christen
Customer Care and Claims Manager in USA
Verifizierter Nutzer auf LinkedIn
Konsumgüter, 51-200 Mitarbeiter
Verwendete die Software für: Mehr als 2 Jahre
I love the daily use features and simplicity of system. Excellent support if you need help!
Kommentare: Faster, cleaner order processing! Easier for everyone to use since it is on their ipad!
Vorteile:
I love the ordering system, love the ability to look up products by name, number or even category. I love the ability to have more than one ship to address for customers. Great customer service - always very helpful and quick to get my problem fixed if anything comes up. Excellent for many users at once. Love the ability to take orders even when not online. Very happy that we are able to customize features as needed.
Nachteile:
Very frustrated with the fact that sometimes when I correct ship to addresses I am not able to search and locate the customer in ship to fields anymore. Need to be able to delete ship to addresses when there are more than one. Having some trouble with users not being able to locate customers when we know they exist or orders disappearing from ipads after they have been entered but not yet submitted.
Verwendete die Software für: Mehr als 2 Jahre
Problems never seem to get resolved and phone calls were not returned
Vorteile:
Pricing options and when customers are listed it works well. Being able to change the ship to address is helpful. The reports have also helped. Being able to down past orders is helpful especially with a new device
Nachteile:
Customers from other areas appear in my base sometimes as many as 4 times for the same account and active accounts are not listed.
Antwort von RepZio
vor 4 Jahren
Rob, Thank you very much for your review. Your time is valuable and we appreciate your feedback. I am sorry you didn't receive any returned calls. We made a few staffing changes to address this problem. If you every need help ASAP and can't get someone on the phone, please write support@repzio.com. This goes to the entire team and is monitored 247 and will get you an immediate response. Duplicated customers can happen if there is a bad sync (wifi connection). It will self correct when the WiFi environment improves. Thank you again for your feedback, Alex Fraser
Verifizierter Rezensent
Director of Sales and Marketing in USA
Verifizierter Nutzer auf LinkedIn
Groߟhandel, 51-200 Mitarbeiter
Verwendete die Software für: Mehr als 2 Jahre
Repzio is a very intuitive product with easy to find features.
Kommentare: order capture
inventory visibility
pricing visibility
presentation building
pricing request / quote submission and tracking
display tracking
Vorteile:
The ability to easily select products, manipulate pricing and send to customer. The pdf builder is an extremely useful new feature allowing the user to build a presentation of items to utilize for a sales call.
Nachteile:
I'd like software to evolve to encompass lead tracking and other crm capability. The entire sales team spends lots of time on the app, but still has to leave it track customer orders or check on a freight program.
James
President, Manufacturer Representative in USA
Verifizierter Nutzer auf LinkedIn
Möbel
Verwendete die Software für: Mehr als 2 Jahre
RepZio is an essential and vital tool for the business of repping!
Kommentare: RepZio makes doing business modern and easier!
Vorteile:
Easy to use. Flexible. Great for presentations and quotes. The program allows one to display all products within a specific category which you can then drill down into individual items based upon a client's interest. See pricing, availability and specs instantly.
Nachteile:
Images could be a bit larger and higher resolution when orders or quotes are emailed. When emailing quotes, a workaround is to send the quote to myself then I can enlarge them so the client can see a clearer image when I forward.