Was ist Finale Inventory?
Finale Inventory ist das anpassbarste und flexibelste Inventarmanagementsystem, das die Arbeitsabläufe deines wachsenden Unternehmens unterstützt. Integriert sich nahtlos in viele E-Commerce-Verkaufsplattformen, um einen Überverkauf zu vermeiden. Beende das Rätselraten mit POs, indem du Finale nutzt, um Bestellpunkte dynamisch zu berechnen, basierend auf Verkaufsgeschwindigkeit und Lieferzeiten. Du kannst die Software mit Barcode-Scanning-Hardware verknüpfen, um eine umfassende Lagerverwaltungslösung zu erhalten. Kostenlose Schulung/Beratung.
Wer verwendet Finale Inventory?
Kleine und mittelständische Fertigungs-, Vertriebs-, Großhandels- und Multi-Channel-Händler*innen, die ein anpassungsfähiges Inventarmanagementsystem mit leistungsstarken Funktionen wie Barcodierung und Prognose benötigen.
Wo kann Finale Inventory bereitgestellt werden?
Cloud, SaaS, webbasiert, Mac (Desktop), Windows (Desktop)
Über den Anbieter
Finale Inventory
Ansässig in Palo Alto, USA
2009 gegründet
Telefon-Support
24/7 Live-Support
Chat
Erhältlich in diesen Ländern
Kanada, Vereinigte Staaten
Über den Anbieter
Finale Inventory
Ansässig in Palo Alto, USA
2009 gegründet
Telefon-Support
24/7 Live-Support
Chat
Erhältlich in diesen Ländern
Kanada, Vereinigte Staaten
Finale Inventory – Videos und Bilder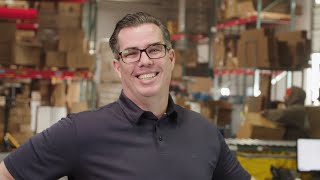 Kosten ähnlicher Produkte wie Finale Inventory vergleichen
Finale Inventory Funktionen
3PL-Management
API
Abrechnung & Rechnungsstellung
Alarmfunktion / Benachrichtigungen
Artikelverwaltung
Auftragserfassung
Auftragsmanagement
Barcode / RFID
Barcode / Tickets scannen
Berichterstattung / Analyse
Berichterstattung und Statistik
Bestandskontrolle
Bestandsoptimierung
Bestandsprüfung
Bestandsverfolgung
Bestell-Management
Bestückung
Check-in/Check-out
Drittanbieter-Integration
E-Commerce-Management
Einkauf & Empfang
Etikettenvorlagen
Individuelle Anpassung
Inventarverwaltung
Kanalmanagement
Katalogisierung / Kategorisierung
Kostennachverfolgung
Lagerhaus-Management
Lieferanten-Management
Marktplatz-Integration
Nachbestellungen verwalten
Produktdatenmanagement
Produktkennzeichnung
Prognose
Qualitätsmanagement
Retourenmanagement
Seriennummern-Nachverfolgung
Suchen / filtern
Verkaufsberichte
Versand-Management
Wareneingangs- / Einlagerungsverwaltung
Alternativen für Finale Inventory
Bewertungen über Finale Inventory
James L.
Verifizierter Nutzer auf LinkedIn
Konsumgüter
Verwendete die Software für: Mehr als 1 Jahr
Quelle: GetApp
Finally, An Inventory Management Solution That Does Just That, Really Well
Kommentare: After months of testing and trialing every inventory management software and system on the market, Finale has been such a blessing! From the very first day of signing up, the Finale owner and team have been extremely helpful and responsive to any and every one of our questions or concerns. The interface, layout and organization of the Finale app is extremely user-friendly and does not distract the user with unnecessary formats, colors, layouts and displays. We love the minimalist approach. Everything you need and nothing you don't. The search feature is so optimal and incomparably easy to use within every view option. Your search results are instant and appear immediately as you start typing. Finale has the best import tool we have ever seen. You simply copy cells from excel and paste them into the web browser. Finale takes care of the rest. This truly intuitive copy/paste import feature makes saving, importing and editing your catalog via excel spreadsheets a thing of the past. Generating purchase and sales orders were a real pain-point with previous trial services. PO generating in Finale is intuitive and automatic enough so that anyone on our team could go in and place orders with the suppliers stored in the system. You can also create custom fields, which we use for internal communication to streamline our operations. If you use Ship Station (in our opinion the best shipping management software), this is where Finale's strength is. It flawlessly sync's with Ship Station ensuring that you only ship products that are in stock and order out-of-stock items. Finale gives you the things you want in an inventory management software without all the fluff. We tried other solutions that tried to be an all-in-one solution, but they all end up being mediocre services. Finale does one thing really well and that's inventory management. Regular updates of the software leave our team comfortable knowing that as a system, Finale is always pushing for optimal streamlined cutting edge performance and integrations. We are elated to be using Finale and already have accounts for both of our companies.
Vorteile:
Cloud based, unlimited users, copy and paste import and edit features, easy stock take, integration with ShipStation with regular attention and upgrades. Strongest search feature we've seen. Slick interface and automatic purchase order generation.
Blythe H.
Operations in USA
Konsumgüter, 11-50 Mitarbeiter
Verwendete die Software für: Mehr als 2 Jahre
Finale has improved everything in our company
Kommentare: Finale was introduced to our company after a long, tedious process of finding and then trying to implement another IMS (Fishbowl). I was skeptical of the great reviews and claims from other users since I had really been put through the wringer by another company during implementation. After going through a demo and poking around a bit, I was sold. Importing all of the data was a breeze, the user interface is intuitive and for me, the best part is that if I did hit a snag, I could be on a screen share with a Finale rep in no time and they would patiently walk me through it. I'm not exaggerating when I say Finale made everything better. It has transformed the way we do business by allowing us to manage our inventory accurately across multiple sales channels and provide a better experience for our customers.
Vorteile:
Finale implementation is quick and pretty simple. We use it with ShipStation and the learning curve was practically non-existent because it's so intuitive. Importing data is just a matter of copying and pasting a spreadsheet into their import tool. This makes adding and updating products/customers/vendors/etc. a breeze. I also generate invoices from Finale. We have pretty long production lead times on the majority of our products so predicting stock outs is very important to us and we can trust Finale to calculate that information correctly. The basic reporting is good but the ability to customize existing reports or create your own is excellent. Most importantly, their level of customer service is absolutely top notch.
Nachteile:
We did have some hiccups with marketplace integrations but we able to work with Finale to create workarounds that have been fine.
Nikki H.
Assistant Manager in USA
Bekleidung & Mode, 11-50 Mitarbeiter
Verwendete die Software für: Mehr als 1 Jahr
Powerful, flexible inventory and warehouse system with fantastic customer support
Kommentare: Finale has made all the difference in being able to track and control inventory of thousands of products, across several marketplaces, and reduce our error rate significantly, as well as enable us to scale our growth. Most important has been their amazing customer support, which held our hand through all the integrations and spent a lot of time before and afterward to make sure we were utilizing all the features that would help move the needle for our business. It's a very straightforward product, and behind all the intuitive usage are layers of even more features that I continue to learn.
Vorteile:
It solved our most major problems, which was keeping track of thousands of products across several marketplace platforms, and getting our warehouses organized and everything barcoded. As manufacturers as well as retailers, we also needed a way to keep better track of components and predict usage, and Finale has a very intuitive and robust system that covers all of that and far beyond. Truly, though, their greatest asset is their customer support team, who know the product thoroughly and has spent many meetings with us to get everything implemented step by step. They are fantastic at explaining and demonstrating how to use the product.
Nachteile:
There were two features that I expressed a wish for, and it turned out that both were in development (and one has come to fruition already). It is an extremely powerful program and to tell the truth, I don't feel I've even scratched the surface of what it can do, so it is possible that whatever I could think of as a wish is already a feature.
Cameron L.
bookkeeper in USA
Einzelhandel, 11-50 Mitarbeiter
Verwendete die Software für: Mehr als 2 Jahre
Is slower than God
Vorteile:
Was pretty easy to use, although cumbersome with all the screens you have to use to add on product, cannot add inventory from the item page, so quite a few unnecessary clicks there. Also goes into negative inventory which for us means when there is an error we have to manually reset items to zero, would be nice if there was an option to just have inventory go to 0. Also be nice if it has a seasonality feature for ordering, like we need more of this widget for winter etc.
Nachteile:
It stalls out constantly, no matter the browser no matter the computer, especially on weekends basically unusable, and by the time email support gets back to you it is better again, but they never admit an issue or offer a fix or apology.
Dayle S.
Web Developer in UK
Programmentwicklung, 11-50 Mitarbeiter
Verwendete die Software für: 6-12 Monate
In Betracht gezogene Alternativen:
Great product, but sometimes not reliable.
Kommentare: Overall the inventory system is great! It accomplished everything we needed it for and more.
Vorteile:
Finale Inventory has a very simple import tool. You simply copy data from an excel spreadsheet and paste them into the inventory system through you web browser as the inventory is cloud-based. Finale takes care of the rest. This truly intuitive copy/paste import method saves time, and having the ability to edit products in your catalog editing your catalog makes it struggle free. Generating Purchase Orders (PO) is pretty automated. Our team was able to jump straight in an create PO's in no time at all as it is streamlined and self explanatory. You can have unlimited users that can be added to your team. There are a huge amount of integration possibilities. So whether you are integrating with WooCommerce on a Wordpress CMS, or integrating with ShipStation, Final Inventory has you covered.
Nachteile:
The system is sometimes a little glitchy. The Finale team do promise to iron some of these out in the near future, but right now they still remain. Their team rarely apologies if the system hasn't been working as it should, and never admit fault.